Intrepid Newbie
Join Date: Mar 2008
Location: Long Island, NY
Posts: 2
How do I Replace a Front Corner Light
---
My daughter bumped into something with her 97 Intrepid and broke a front corner directional light. Are these difficult to replace? Does anyone have instructions for the replacement?
Intrepid Pro
Join Date: Nov 2005
Location: Southwest, UT
Posts: 3,041
Signal and Marker Lights
REMOVAL & INSTALLATION
Front Parking, Side Marker and Turn Signal
CONCORDE, INTREPID AND VISION
See Figures 1 and 2
Fig. 1: Disengage the clips holding the lamp to the module-except New Yorker and LHS
Fig. 2: Pull the socket from the unit and remove the bulb if needed
Release the hood latch and open the hood.
Remove the clip holding the lamp to the headlamp module.
Pull the lamp forward and remove the lamp from the vehicle.
Remove the socket from the lamp. If it is necessary to remove the bulb, pull the bulb out of socket.
To install:
Push the bulb into the socket if removed.
Install the socket into the lamp.
Place the lamp into position on the vehicle.
Push the lamp rearward and engage the clip to hold the lamp to the headlamp module.
Verify the lamp operation.
---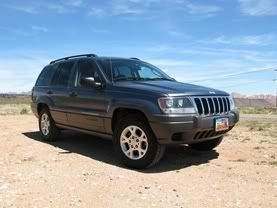 2003 Jeep Grand Cherokee my current DD
1995 3.5L Intrepid, Sold in 2010
Intrepid Modder
Join Date: Jun 2007
Location: 41.6N, -93.6
Posts: 510
The advantages of LEGO cars......
Intrepid Newbie
Join Date: Mar 2008
Location: Long Island, NY
Posts: 2
Perfect! Thanks for your quick and comprehensive reply.

Joe