Why you should clean under your car
---
All 2000 Intrepids are created equal, but some are more equal than others.
This is a lesson in the importance of keeping your car clean, especially the undercarriage, especially during the winter.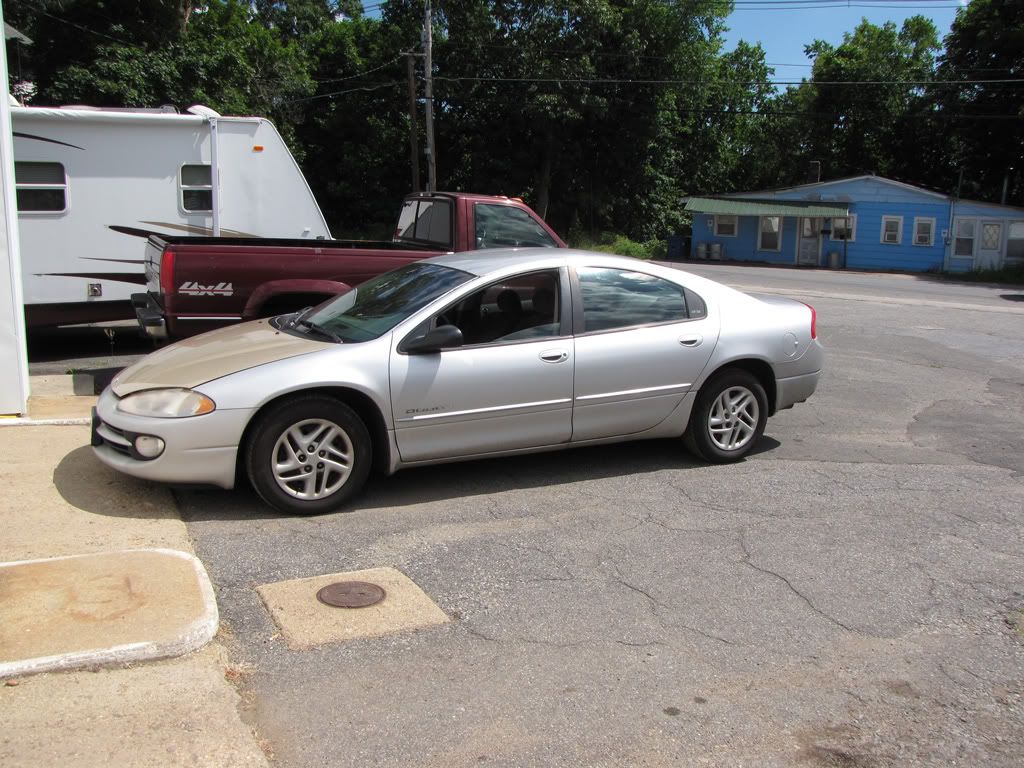 This is actually a neighbor's Intrepid. It's got 150k on it, 3.2. It came into the shop next door for the crank sensor and an idle pulley it desperately needs. While on the lift I took a peek at how it's holding up...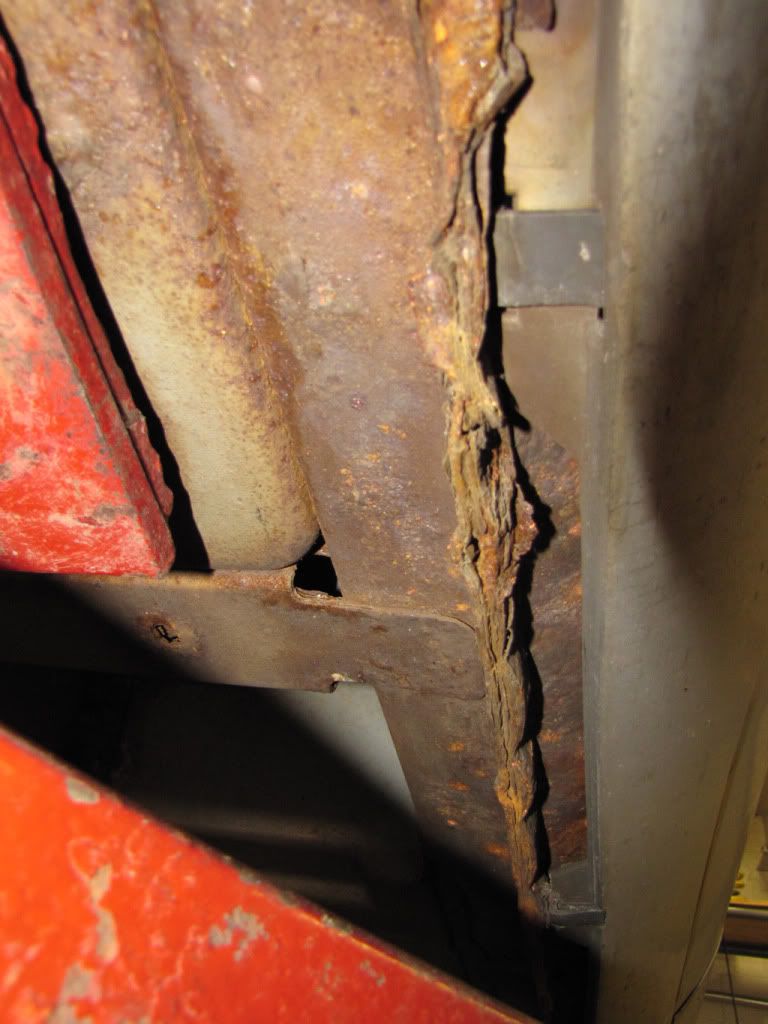 That, my friends, would be carpet. That's a really big hole in the floor. Not good.
Contrast with my car which has 209k on it and has seen its share of winters but gets washed religiously.
I swear the stuff they are using on the roads in NE has gotten more corrosive in recent years. I actually plan to clean up and repaint under the car at some point to get rid of what little surface rust has formed.
---
The only thing dependable about the future is uncertainty.
---
Last edited by Intrepidation; 07-10-2012 at

09:18 PM

.
Intrepid Pro
Join Date: Aug 2004
Location: Charleston, SC
Posts: 4,600
WOW. carpet. Your neighbor's seat frame anchor looks just a little compromised.
Yeah, so does the end of that frame rail. The whole car has rust issues though. You can kinda see rust on the corner of the driver's door, rust on the rockers, there's even pretty bad rust on the strut brace! The hood was rusted he replaced it..with a gold one.
Intrepid Modder
Join Date: May 2009
Location: darien il
Posts: 917
I only use the touch less washes during the winter because they have the under carriage wash to get rid of the millions of dollars that Chicago wastes on dam salt.....
I hit shit with sticks!
Gack, up north winters....

So long as you have a clean car to start with....coat the underside using a garden sprayer once a year with diesel fuel, ATF, or light motor oil....powerwash the underneath after salt season is done, then coat in the fall....will never rust....obviously dont spray on or near the exhaust pipe...just the critical areas...
Apparently coating the underside with oil/ATF is illegal in MA (go figure). I think there's some sort of oil that is legal (or just go to NH to have it done), but I can't remember what it was.

I've been hibernating the car the past few winters, I think that's the best for it Maybe I should do it for the Prizm though...
Intrepid Pro
Join Date: Feb 2004
Location: Metro Detroit
Posts: 2,258
I didn't have to this year (snowed twice), but normally I go through the nearby 24hr touchless that blasts the undercarriage with warm water as you enter the bay once a week. Kept my 01 Intrepid and 03 Grand Prix clean underneath. My 02 Special is in pretty good shape as well.
Intrepid Pro
Join Date: Aug 2005
Location: Aylesford, Nova Scotia
Posts: 2,461
Reason #245 why undercoating is so important.