heater/ac fan only blows on high.....
---
my wife owns a 1999 dodge intrepid. since we purchased it new, its been trouble free with nearly 95,000 miles on it right now.
she got in it the other day and the heater/ac fan would only blow on high. no low or medium speeds.....only high.
i immediatly thought it had to be a fuse so i popped all fuses and nada, all fuses are fine. a friend told me that there was a simple fix for this problem but im at a loss. can someone please point me in the right direction. i have never had to do any work on this car so i may need very specific instructions.....photos would also help
thanks everyone.....happy new year !!!
---
Last edited by loco; 12-27-2005 at

11:12 AM

.
Intrepid Modder
Join Date: Jun 2005
Location: Delran, NJ
Posts: 329
You need this small Resistor unit. It is underneath the dash on the passenger side. I had to replace mine. It has 2 little nuts holding it in so you will need a small 1/8" socket set to get them off. I forget the real name of the thing, but I am sure someone else will help me here. The part itself is only like $15...Very easy to replace yourself
Intrepid Fan
Join Date: Sep 2003
Location: Kettering, OH
Posts: 209
great ! thanks for the info. im heading out to the car now to take a look and see if i can identify this resistor....
is it flat, off white, small with 2 nuts on each side and has a wire pack that plugs into it ?
Intrepid Newbie
Join Date: Apr 2004
Posts: 43
My 99 2.7 had the same problem. First I replaced the resistor for $15 approx. It worked for about 3 days. Again, only on high after 3 days. Next I replaced both the resistor and blower motor $135 approx. Haven't had a problem for over a year.

Note, it is difficult to get the screws out of the resistor because of where they are located. Good luck!
is it flat, off white, small with 2 nuts on each side and has a wire pack that plugs into it ?
Intrepid Pro
Join Date: Nov 2002
Location: Ontario, Canada
Posts: 1,007
Here's some pics of the resistor pack out of the car, should give a rough idea what to look for;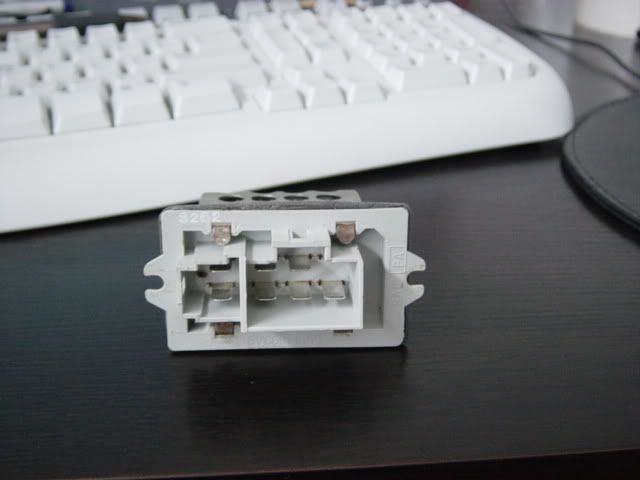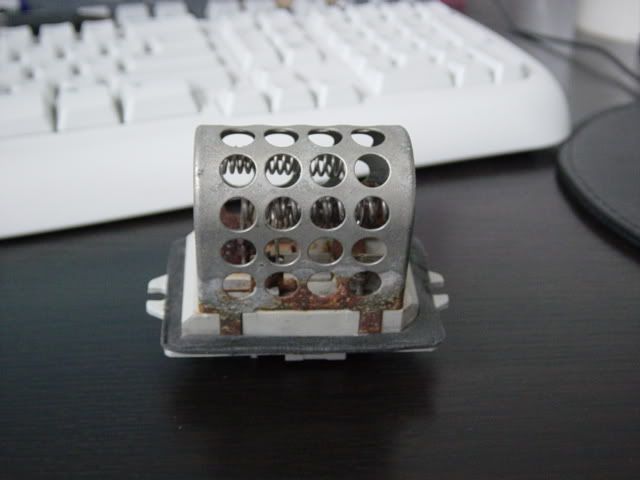 thats exactly what i was looking at. thanks a million.
i knew you guys would be there to help.
Intrepid Modder
Join Date: Jan 2005
Location: Salina, KS
Posts: 366
If it does this again, it is more than likely your blower motor. I replaced my resistor and then a week later it took a shit. The blower was drawing too much current and was frying the resistor. Look for that if this happens again.