A shocking question that springs forth....
---
The parts manual indicates there are three different strut dampers for the LH, firm feel, touring and performance. That I get, there are three different parts. And depending on sales codes, the springs could be any one of three. Yet all the springs whether they are firm feel, touring or PHP can fit any of the three set-ups depending on the sales code. So, this leads me to wonder, are they all the same spring rate? Which ones are the firmest or heaviest spring rate? And are they all the same fit? In other words, if I have ZNU sales code springs can I install ZDD sales codes springs to get a higher damping rate? (If thats the way they work?)
---
"It's finally built the way Dodge should have built it."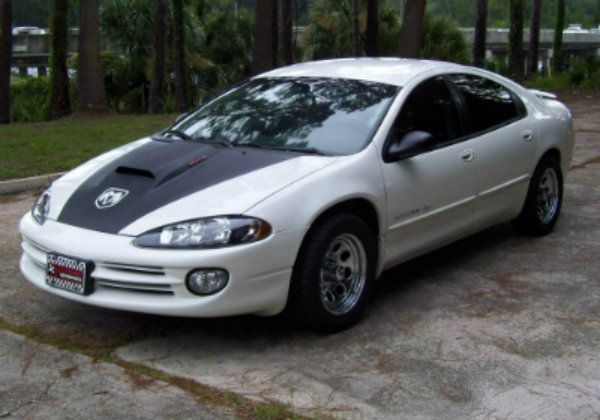 Intrepid Pro
Join Date: May 2007
Location: Sudbury, Ontario
Posts: 13,179
Physically they'll install fine. The effects mixing and matching will have on the way the suspension performs though is unknown.
Woober Goobers!
Join Date: Mar 2005
Location: Tiny Pebble, AR
Posts: 42,743
If you want a bone crushing ride...just order the heavy duty suspension from the Police Package!
I've heard that... I have the list of PHP parts, is that a good setup for better handling? I already have the 300 Special sway bars, getting ready to order the springs and struts.
Intrepid Pro
Join Date: Aug 2005
Location: Arlington Texas
Posts: 2,818
The PHP suspension with Special/Police swaybars is the sweet spot for most people.

The Special suspension is *hard*...I like my cars to ride that way though. Most people find the ride a bit too firm.
Woober Goobers!
Join Date: Mar 2005
Location: Tiny Pebble, AR
Posts: 42,743
SDD suspension FTW. Same as the R/T and the 300m with PHP. Put in Special sway bars front/rear and you'll be good to go. I've always considered the SDD suspension in my 2002 R/T the best for bump compliance but good controlled damping.
Thanks gents, I appreciate the input. I'll be ordering parts soon!
Intrepid Pro
Join Date: Feb 2002
Location: Virginia, U.S.
Posts: 14,722
Another twist: I've seen claims that the difference in ride height of the 300M Special is not due to anything in the springs (unloaded length or spring rate), but in the location of the spring support on the Special strut. I've seen it argued both ways, but no proof or even evidence either way by anyone on either side of the debate.