Intrepid Fan
Join Date: Aug 2011
Location: Fowlerville, MI
Posts: 227
Custom exhaust v3.0 (2.7)
---
So, some of you may have seen the rediculous work I did to my '99 2.7. The magnum/charger manifolds are working great. The car pulls hard through the mid-range. The muffler I made was a huge fail. Way too large for the engine. So, I replaced it with an H-pipe. But, dual 2 1/4 exhaust is still way too large for the 2.7. Had horrible resonance at only 2,400 rpm. My solution was to build these inserts.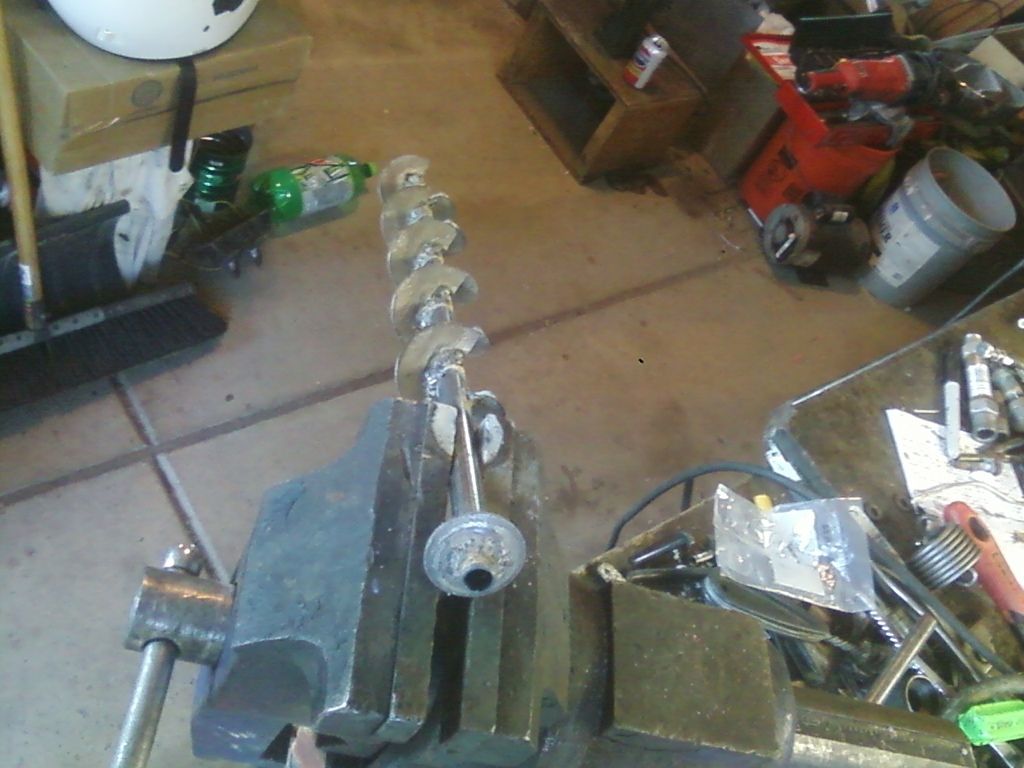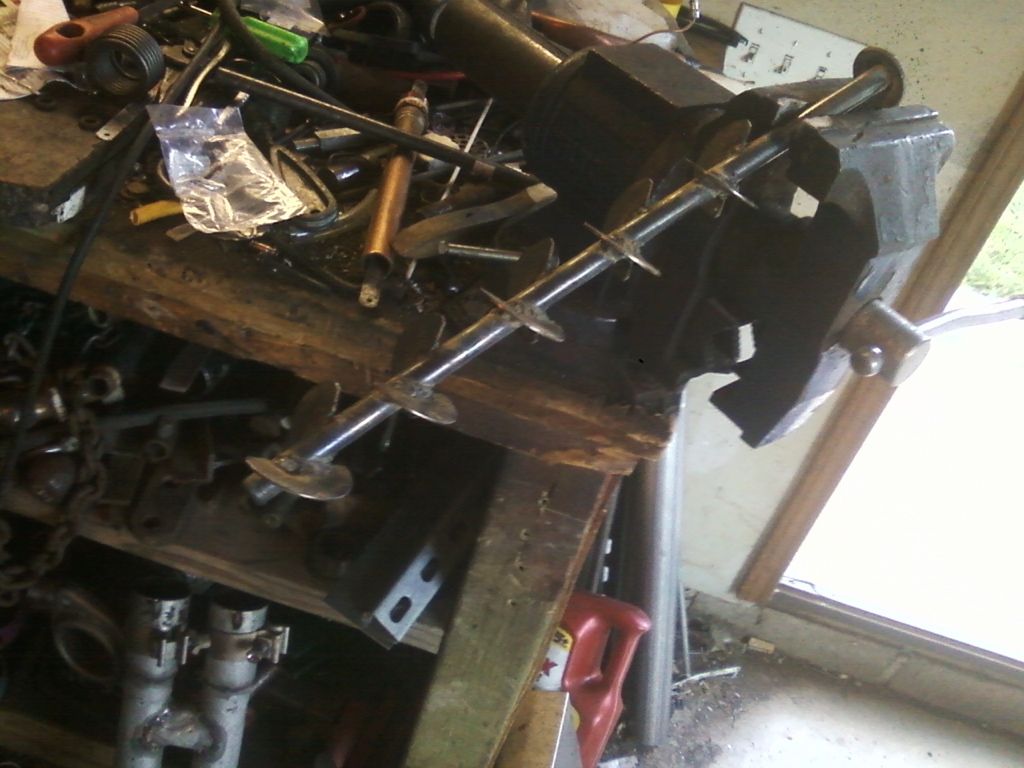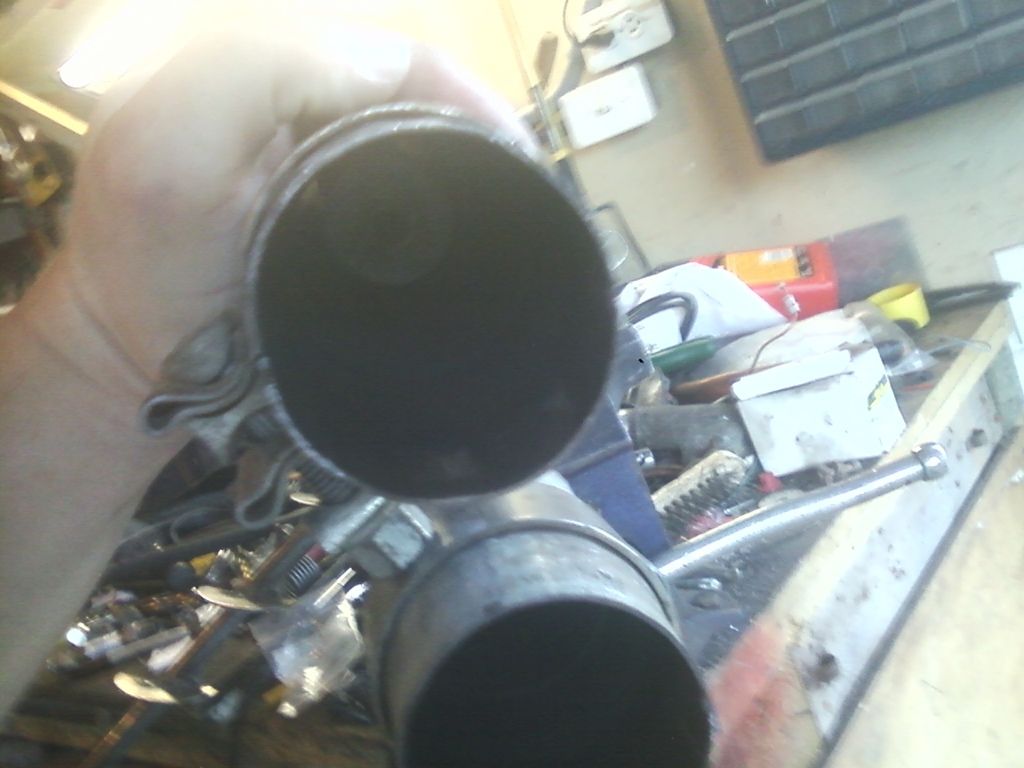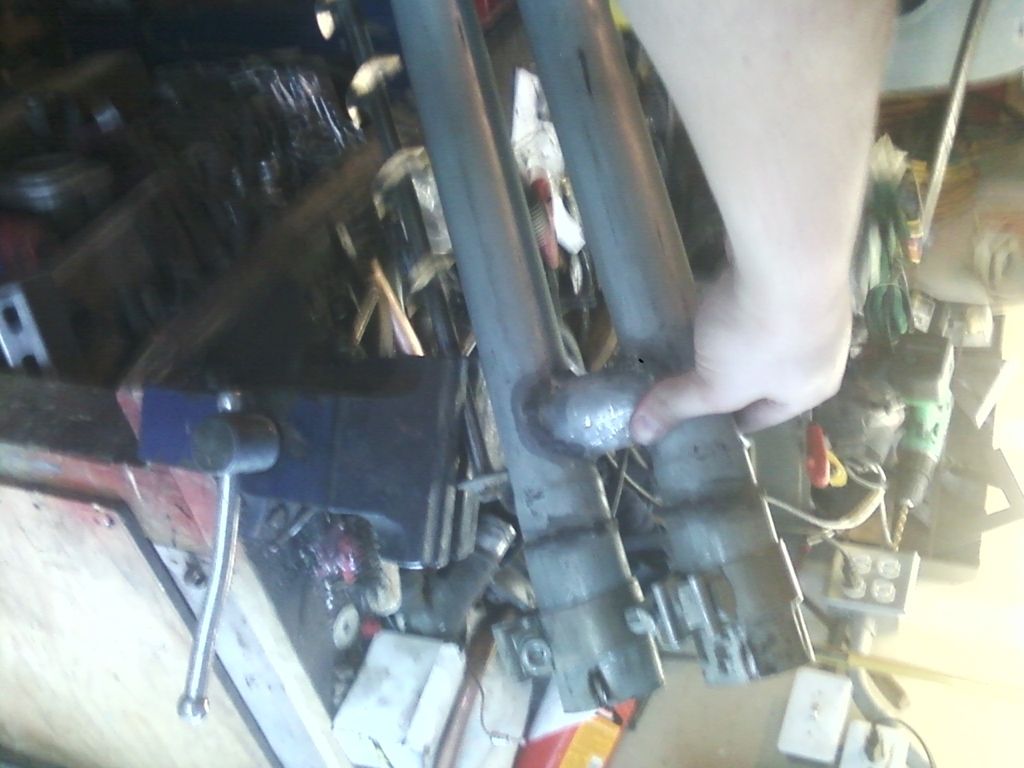 1/2" tube and 2" stainless washers cut and turned to swirl the exhaust. In theory, it aids scavenging. The tapered cone at the front is to choke the exhaust slightly since it was so oversized.
Here's the muffler I built that was in it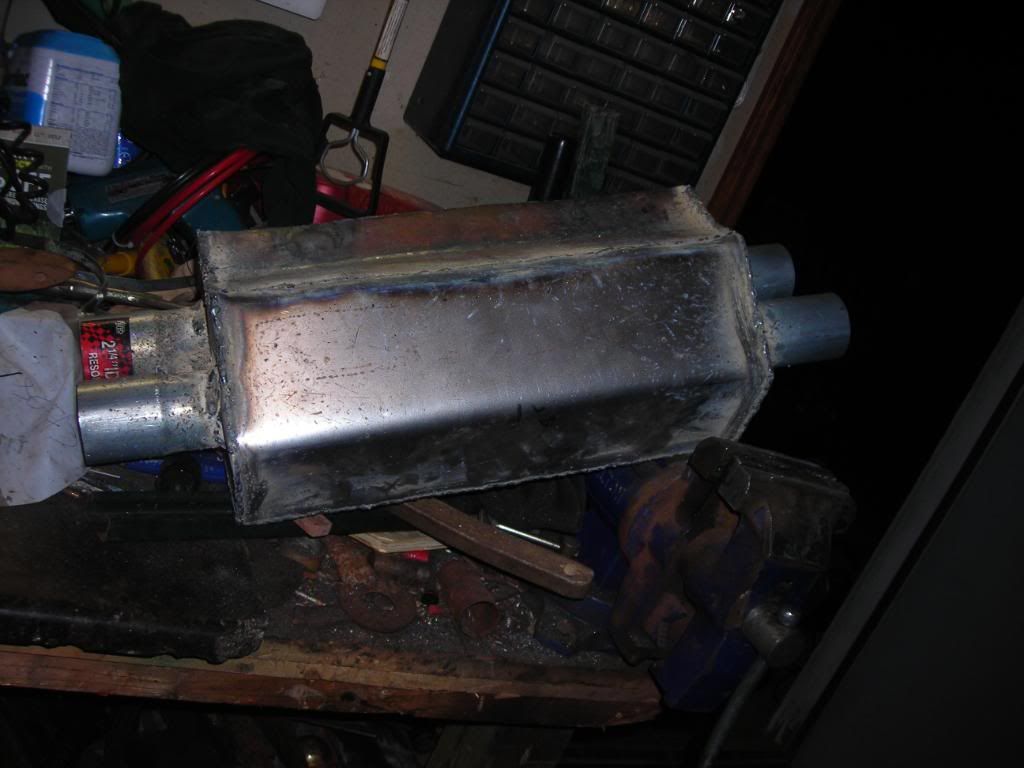 With the inserts in the H, it is so much quieter. Slight rasp at 4,000 rpm, little deeper sound, and a noticeable increase off the line. For just $10 in tube and washers, I feel it turned out great. Should deffinetly be sized right for the 3.2 I'm swapping in soon.
Intrepid Modder
Join Date: Nov 2010
Location: USA
Posts: 407
hows it sound? I want to know! H pipe should give it a mustang-ish sound.
Bitches be like...
Intrepid Fan
Join Date: Aug 2011
Location: Fowlerville, MI
Posts: 227
I'll try and get a sound clip here soon. And yeah, it sounds like a mustang... A v6 mustang!

I forgot to mention I put two large mufflers out the back. 26" x 10" walker mufflers. I plan to switch to a dual inlet single outlet with the engine swap. The rasp is now at the mufflers instead of being at the down pipes.
That rhythm is INFECTIOUS.
Join Date: Aug 2001
Location: Pickerington OH
Posts: 18,592