Intrepid Pro
Join Date: Oct 2009
Location: Athol, MA
Posts: 1,182
I've been wanting to do this for nine years now, ever since I got the car: replace the carpet. The hole by the dead pedal has always been a thorn in my side. I came close to getting a carpet some time ago, but after stripping most of the interior out I found it to be sopping wet and gave up.
While in the yard getting parts for the `01, I came across a 300M with several interior pieces already removed. That and the fact the its been dry lately and the doors were closed led me to take the plunge and finally get myself a carpet. Took about 2 hours to move in 95 degree weather but I got it. Luckily I brought my jump pack with me and the car still has its engine and harness intact so I could move the seat forward to access the bolts!
It was a bit wet but didn't smell despite being quite dirty and it wasn't moldy or anything. I gave it a good cleaning and let it dry in the sun for a couple days until it was totally dry.
Upon arrival.
After vacuuming:
After cleaning:
The last photo of the interior with its original carpet...notice the hole.
Carpet removed:
"New" carpet in and most of the trim pieces put back in:
Took some time to repaint the seat mounting brackets as well as the bolts.
All back together!
I have the `01 my new, generic front floor mats for its OEM ones. I pressure washed and dried them. They are solid but kind of faded, I'm going to dry VHT vinyl/carpet dye on them soon.
---
The only thing dependable about the future is uncertainty.
Intrepid Pro
Join Date: Oct 2009
Location: Athol, MA
Posts: 1,182
Sweet 16.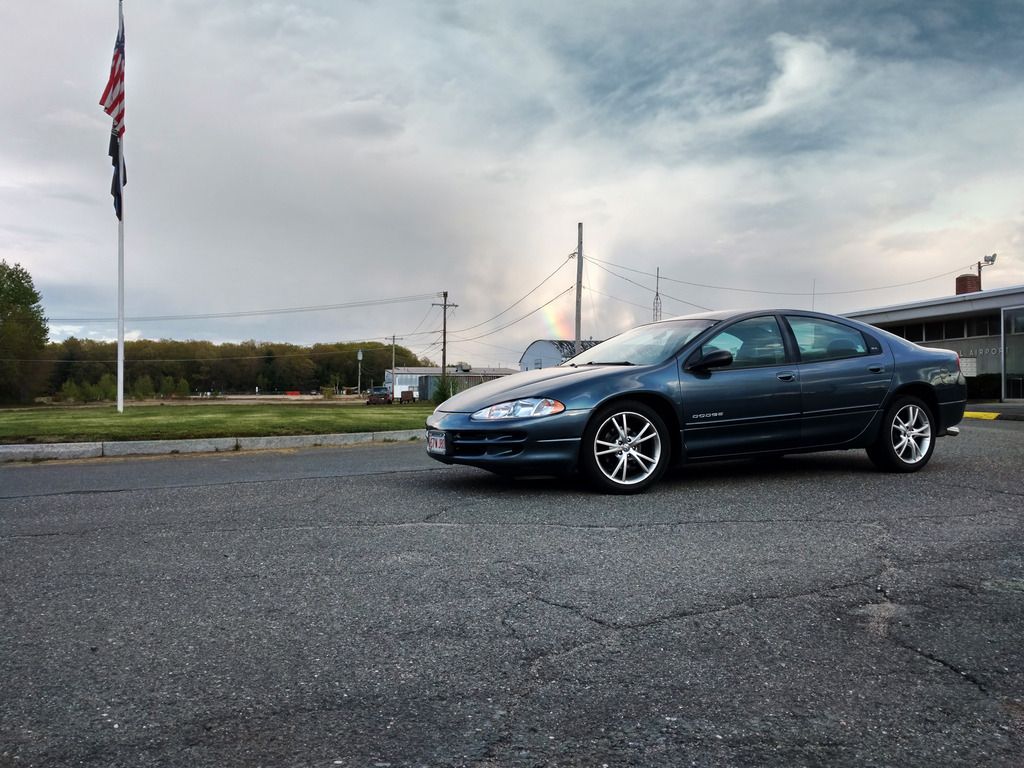 Intrepid Pro
Join Date: Nov 2003
Location: s/e ma
Posts: 13,449
Still looking good Andrew!