Intrepid Newbie
Join Date: Jul 2012
Location: Petaluma, CA
Posts: 16
Gathering equipment for my audio system build
---
Being the sole provider for a family of six in Northern California doesn't leave a lot of spare money for anything as frivolous as car stereo. (My wifes term not mine
) It only compounds the problem in that I am an audio purest and want far more then I can afford! So I have been gathering equipment as I can afford it, purchasing only when the price is right. The two biggest issues I have had with this process is my own impatience and the fact that building up equipment slowly has given me too long to think about what I have purchased. I am constantly second guessing my decisions and thinking I should have gone a different direction. At this point I have the core equipment needed to start the build this weekend. I will add a second and possible a third amp as well as subwoofers as a second phase. Here is what I have so far:
I started with an Alpine MRV-F407 amplifier which I have owned for a while. It's a solid 4 channel amp @ 60 watt/ch. For now this will run the front and rear speakers.
I will use this AudioControl LC6i to convert and adjust the high-level output of the stock head unit to seperate low level signals for front/rear and subs.
I am going to run Alpine SWS-610c 6 1/2" seperates in the front and Alpine SPS-619 6x9's in the rear.
I picked up a spare set of sail speakers that I will mount the Alpine tweeters in and also picked up some Gen 1 rear panel speaker grills which I have painted to match my interior. This should make everything look as clean as possible and improve the sound of the rear deck speakers.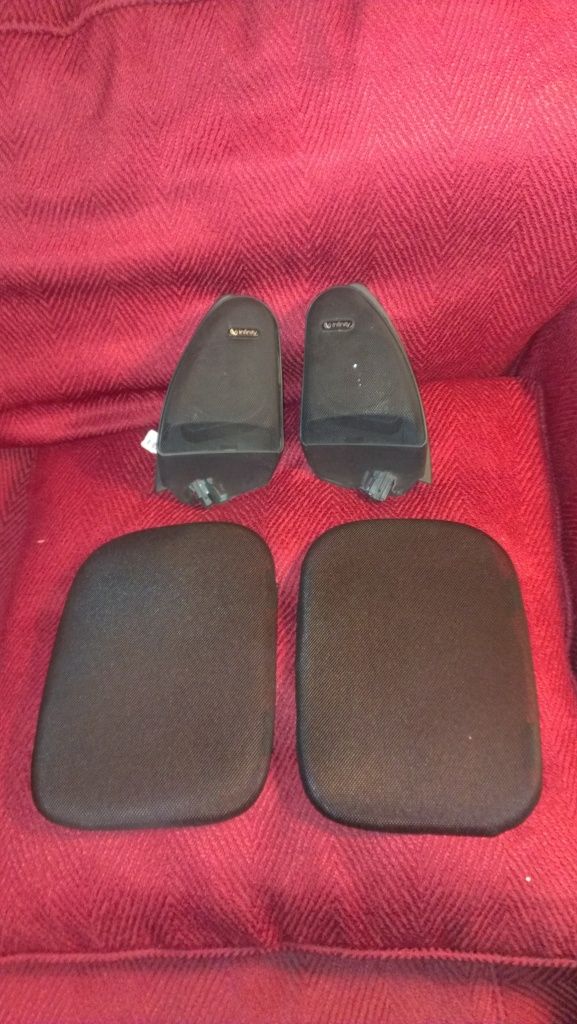 Lastly, for now anyway, I just received my wiring from KnuKonceptz.
Well that's all for now I plan on documenting my build with pictures as I go. Hopefully this weekend won't be too scortching hot! :cheers2:
Intrepid Newbie
Join Date: Dec 2012
Location: Broken Arrow
Posts: 7
knukonceptz makes some great stuff, you'll like their kit
1st Gen FTW - It's AutoMedic!
Join Date: Jun 2008
Location: Garrison, ND
Posts: 15,412
Hehehehehhe, this thread is ALMOST necro!!! What ever happened to this build anyway?
Intrepid Pro
Join Date: Apr 2003
Location: Westerville, Ohio
Posts: 6,239
The audiocontrol and Knu stuff is all really nice. Even if he wanted to swap out the amp/speakers later he could leave those in place.
Bitches be like...
I missed this post, I think it was more widely published over on "the other side" The build looks strangely familiar
Intrepid Pro
Join Date: Apr 2003
Location: Westerville, Ohio
Posts: 6,239
Quote:
I missed this post, I think it was more widely published over on "the other side" The build looks strangely familiar
I checked out the other site, build doesn't look bad overall.
I do see a classic case of sinking a lot of power and money into subs and very minimal effort (relatively) into the rest of the frequency range, along with equal attention being paid to rear and front speakers. Front stage is always the most important thing in any system, and just plugging in a 4 position system from stereo signals is never a good idea. It creates a higher volume level, but it's just creating noise that doesn't sound particularly "good" to the people in the front seats.
The more I've learned about car audio the more I've gotten with the program that rear speakers are generally a bad idea for cars. There is only one way to do it effectively, which is very complicated, and even that has a lot of debate over if it's the best route.
Those subs will overpower the fronts handily, but a lot of people like that in car audio.
Ben was also saying some strange things about setting amp gains over there. I'm not entirely sure he understands a few concepts, or at least was using a not entirely accurate way to communicate them.
"Nominal" amp gains are just a recommended default setting the manufacturer dumps on there that is really useless. Totally ignore it. Also gains aren't really specifically about the output power. It would be far more accurate to say they are adjusting the input voltage sensitivity. That will relate to the eventual power output, but it's important to understand how it really works when setting up the system. In this case his install is using the audiocontrol LC6, which can create signal voltages much higher than that which any consumer grade amp can handle. You don't need to jack up the signal voltage sensitivity on the amp because the LC6 can bring it up to the high ends of what the amp can accept, and is designed to do it extremely cleanly.
The idea that you just turn up the gains on an amp that doesn't rate up to the power of the speaker is a huge mistake. That's how people under powering speakers blows them. You can't just squeeze more juice out of the amp. It's circuitry is capable of what it was built to do. By trying to get more out of it you'll end up driving the amp into clipping, which sounds awful and kills speakers.
You can use amps that don't rate up to the speakers, but don't use the gains like a volume knob to overcompensate.
---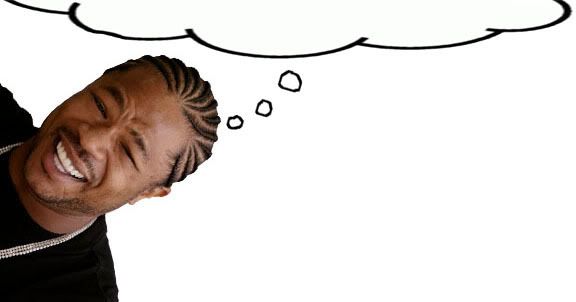 My car won't ever be done because I'm insane. That is all.