Intrepid Newbie
Join Date: Aug 2010
Location: Dallas
Posts: 11
**RPM Car Show - Dallas TX 09/04/10**
---
Guys i just found out about this show they are doing here in DFW. Thought i would share. The video is amazing on what they have pulled off in Chicago. They will be here in Dallas next weekend and I know im going to check them out.
All info can be found on the flyer posted below. See you there!!!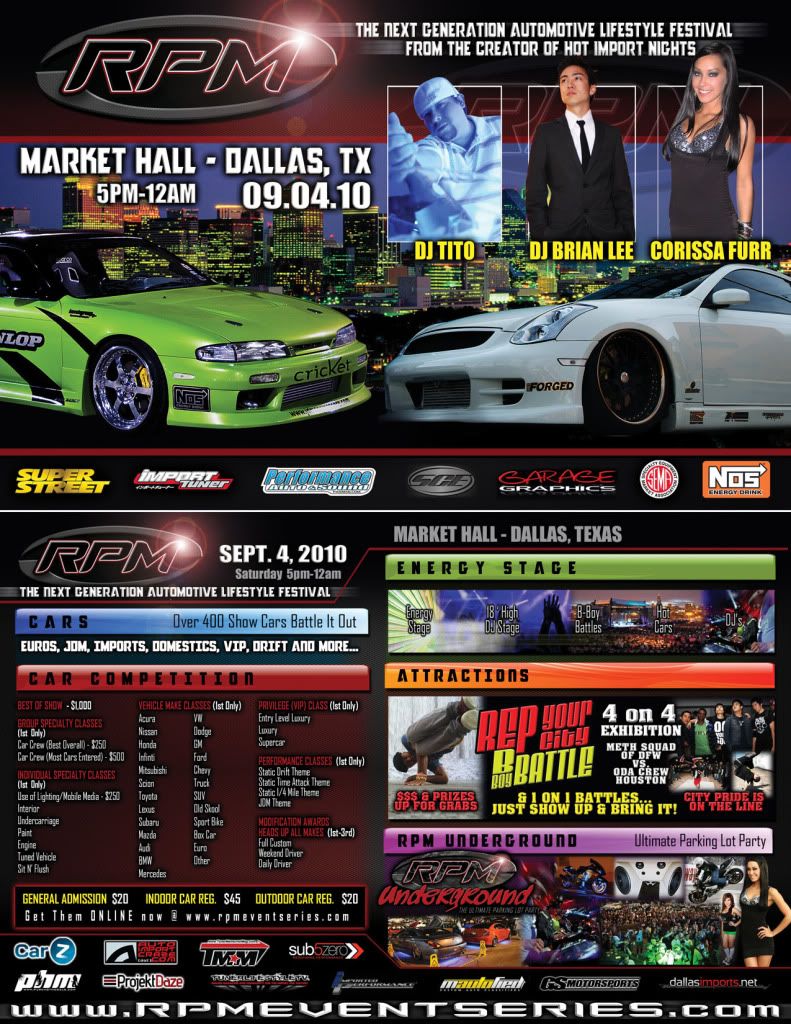 http://www.youtube.com/watch?v=DcaxTyrlbFw
yippee ki yay
Join Date: Dec 2007
Location: Fort Worth, TX
Posts: 5,811
if i've got the time i'll check it out.