Intrepid Pro
Join Date: Feb 2004
Location: Grand Rapids, MI
Posts: 3,850
Fall Michigan Meet
---
I feel a chill in the air, that means its about time for us to cobble together a meet! Since I'm the only one who showed up to the last one, I'm hesitant to try setting anything up on my side of the state. If you guys know of a good spot over there then I'll try to be there. Now that my car is up and running it should be a little easier to make an appearance. Should we just make this simple and meet at the chrysler museum again? Its up to you guys really, I just wanted to see if anyone wanted to get together this year.
---
-Dave
"Once you establish yourself as an eccentric, you rarely have to explain your actions."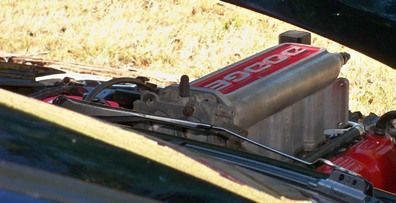 Speed is Power
Join Date: Dec 2004
Location: Iowa, USA
Posts: 6,683
I know you just posted this and by no means am I trying to take the meet away from Michigan but why not come down to Busse Woods near Chicago and come to our meet? Its about 3 hours and 33 minutes. I'm driving right at 4 to go. After looking at mapquest looks like a pretty good road alot of curves but nothing bad. This will give you a chance to meet us. Coming from Detroit would be about 5 hours which is a long drive but a great chance to meet us
I believe Spook R/T drove 5 hours.
***I will edit this post if you want me to***
---
2007 Chrysler Sebring Sedan
1997 Dodge Ram 1500
2002 Chrysler 300M

SOLD
2004 Dodge Intrepid Police Package
SOLD
1996 Dodge Intrepid

SOLD
1996 Dodge Intrepid ES
Former DodgeIntrepid.net Admin
Is your check engine light on and you wonder what it means?
(93-97) 1st Gen Fault Codes
---
(98-04) 2nd Gen Fault Codes