Intrepid Modder
Join Date: Mar 2007
Location: Cole Camp, MO
Posts: 280
3.3 Exhaust Bypass to Straight Pipes?
---
I remember from my youth of flipping through JC Whitney catalogs seeing exhaust bypass gate valves. They were cable actuated and you could divert an exhaust pipe to another pipe, bypassing whatever is downstream of the original configuration. Has anyone ever put a pair of these on a first gen 3.3, and ran an extra set of exhaust pipes to the rear? I know, not street legal, and likely will cause inspection woes with the "wrong" inspector, but I've considered it anyway. Anyone have this type of mod? How does it sound? Any discernable improvement in performance with the reduced restriction? I don't expect the car to become a drag racer, but I'd like any little extra bump I can get.
Intrepid Pro
Join Date: Oct 2005
Location: Chatt, TN
Posts: 4,276
Honestly besides the stock muffler there is little restriction. After I removed the muffler car felt jumpier however I really say because of the weight loss (muffler is huge yo!). The removal of pre cats (3.3 will still pass emissions with flying colors) did some as well.
However none of it was enough to warrant it and bypass it for power. That and the 3.3 is quite raspy in the 2300-3100 rpms range.
Here is what it sounds with No Pre-cats Replacement Main Cat a glasspack in middle and a magna flow muffler at the end.
Here is one without the glasspack which I added to reduce the rasp. However in this form at high Rpms man it sounded nice
And some photos of what it looked like after getting it done but before placing the glasspack after the main cat in the tunnel. I replaced from the manifolds back. I asked for the outlet size of the exhaust to determine the pipe size to the cat and then a tad bit bigger cat on back.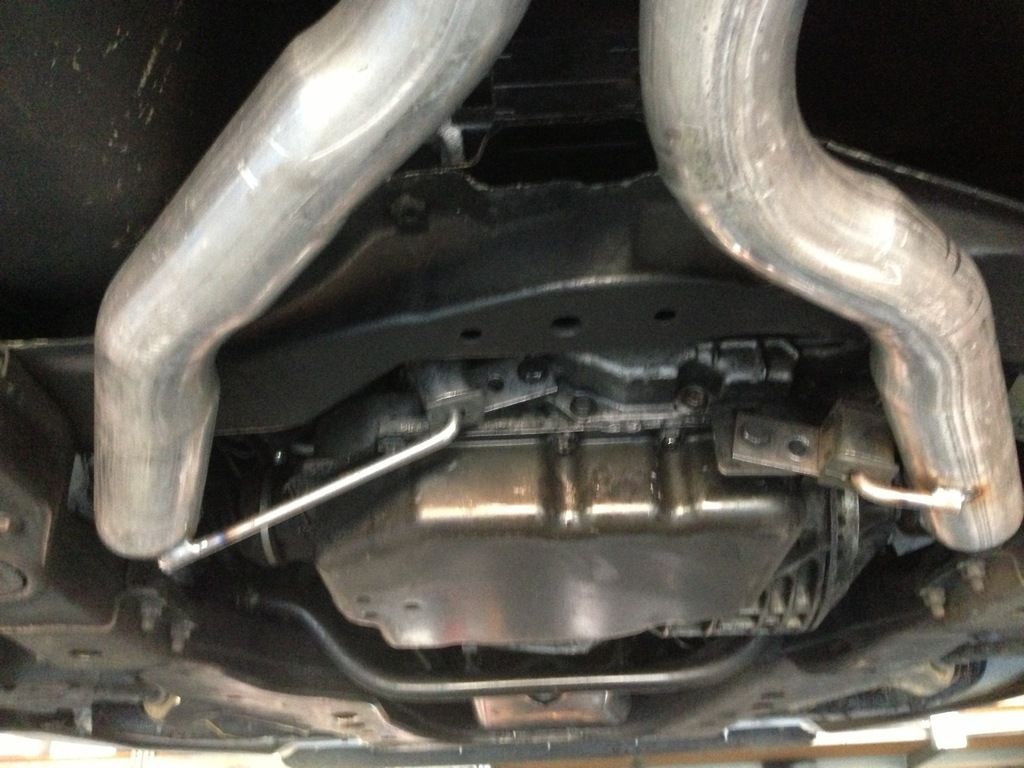 ---