Intrepid Pro
Join Date: Nov 2005
Location: Southwest, UT
Posts: 3,041
Nardelli Confirms Chrysler Hard At Work On New Durango 300 And Charger
---
From Autoblog:
Nardelli Confirms Chrysler Hard At Work On New Durango 300 And Charger
Chrysler chieftan Bob Nardelli sent a letter to "all employees, dealers, suppliers and other stakeholders" to explain what's happening at the smallest of the Detroit trio. Everything done now falls under one of three umbrellas: enhancing the core, which is improving products, quality, and dealer and customer relations; extending the business with new products or by growing existing products into new areas; and expanding the market with global alliances to fill gaps in the product portfolio.
At the bottom line, Chrysler has lowered its fixed costs by more than $3.4 billion, and has also saved money by achieving the lowest warranty claim rate in the company's history over the past 12 months. Some of that savings - and the bridge loan - are being poured into product renewals: Chrysler plans 24 new vehicle launches from now to 2011, including the Jeep Grand Cherokee, Dodge Charger and Durango, and the Chrysler 300.
The push into technologies and segments will commence in part with Chrysler's ENVI electric vehicle program, the new Phoenix V6 engine, and the potential tie-up with Fiat. The Pentastar aims to have one electric car in production by 2010, four in production by 2013.
The Fiat tie-up would give the Italian company a 35% stake in Chrysler in return for Chrysler getting access to Fiat's small car platforms. The deal is still pending some serious due diligence, but no money would change hands, and Nardelli reassures his readers that none of the taxpayer money would go to Fiat. Nardelli also mentions that the union would also give Chrysler a jedi tutor in the area of restructuring, since Fiat only recently turned itself around.
---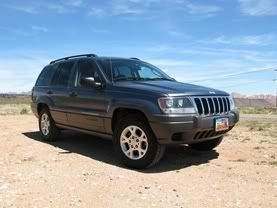 2003 Jeep Grand Cherokee my current DD
1995 3.5L Intrepid, Sold in 2010
Intrepid Modder
Join Date: Nov 2006
Location: Michigan
Posts: 397
I hope they can build the Demon roadster with one of these Fiat partnerships. That would be a lot better than just slapping a Dodge emblem on one of Fiat's cars.