Intrepid Pro
Join Date: Nov 2005
Location: Southwest, UT
Posts: 3,041
GM CEO Rick Wagoner to resign
---
From CNN:

GM CEO Rick Wagoner to resign

As troubled automaker appeals for federal help, Rick Wagoner gives up top spot following years of losses and declining U.S. market share.

By CNNMoney.com staff
Last Updated: March 29, 2009: 6:03 PM ET

NEW YORK (CNNMoney.com) -- General Motors Chief Executive Rick Wagoner will resign as part of the federal government's plan to bail out the struggling automaker, White House and GM officials told CNN Sunday.

Wagoner's departure comes the day before President Obama is expected to announce the latest details of the government's assistance plan for GM and Chrysler LLC.

A GM spokesman declined to comment, but a statement from the company said, "We are anticipating an announcement soon from the administration regarding the restructuring of the U.S. auto industry."

The two automakers face a Tuesday deadline to prove to the Treasury Department that they can be viable in the long term. Without such a finding, the government can recall the $13.4 billion it has already lent to GM (GM, Fortune 500) and the $4 billion it loaned to Chrysler.

A 32-year company veteran, Wagoner has been CEO of GM since 2000.
---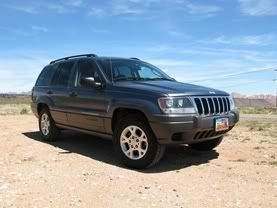 2003 Jeep Grand Cherokee my current DD
1995 3.5L Intrepid, Sold in 2010
Join Date: Feb 2008
Posts: 192
Good. He should of resigned along time ago. He's driven the company into the state its in. Hopefully they do the same for Chrysler to save them too.