Intrepid Pro
Join Date: Nov 2005
Location: Southwest, UT
Posts: 3,041
Hyundai-Kia Displaces Nissan As Number Six Automaker In US
---
From Leftlanenews:

Hyundai-Kia Displaces Nissan As Number Six Automaker In US

By Drew Johnson

Hyundai-Kia has been on a roll as of late – posting sales gains during the months of January and February while other automakers were on the backslide – and it looks as though those positive numbers have finally added up for the South Korean automaker.

Despite a 14 percent sales dip during the month or April, Hyundai-Kia managed to displace Nissan as the number six automaker in the United State. Last month Hyundai-Kia tallied 58,558 sales, compared to 47,190.

On the whole, April sales fell 34 percent compared to the same period last year, with Nissan seeing a larger-than-expected 38 percent drop-off. Hyundai-Kia currently owns a 7.4 percent share of the U.S. market – the largest in company history.

Hyundai-Kia's newfound success is undoubtedly linked to its new focus on quality vehicles. The Genesis Sedan has received wide-spread praise from the motoring press and the Genesis Coupe has seen strong initial sales. The all-new Kia Soul is also off to a good start, thanks in part to a sub-$14,000 sticker price.
---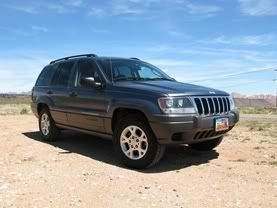 2003 Jeep Grand Cherokee my current DD
1995 3.5L Intrepid, Sold in 2010