Intrepid Pro
Join Date: Nov 2005
Location: Southwest, UT
Posts: 3,041
Chevrolet Impala SS Canned For 2010
---
From Leftlanenews:
Chevrolet Impala SS Canned For 2010
By Drew Johnson
Many questioned General Motors' decision to affix the SS nameplate to some of its mid- and full-size sedan – most notably the last-generation Malibu SS and current Impala SS –but Super Sport purists needn't worry any more.
For the 2010 model year, General Motors has decided to kill off the Impala SS, leaving the Cobalt SS as the lone SS-badged sedan in the Chevy fold. In its current form, the Impala SS produces 303 horsepower from GM's 5.3L LS4 V8.
For the 2010 model year, Chevrolet will offer the Impala in LS, LT and LTZ trim levels. The Impala's top engine choice for 2010 will be a 3.9L FlexFuel V6 rated at 233 horsepower and 240 lb-ft of torque. The Impala will retain its four-speed automatic for the 2010 model year.
Although the last two generations of the Impala SS weren't well loved, the nameplate does have a storied history. The Impala SS dates back to 1961, with the 1994-96 cars still enjoying a loyal following. Although slim, the Impala does have a chance of going back to its rear-wheel drive roots with a rebadged version of the Pontiac G8 — just don't hold your breath.
---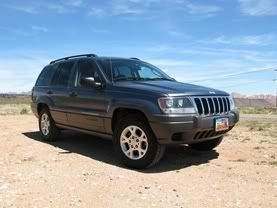 2003 Jeep Grand Cherokee my current DD
1995 3.5L Intrepid, Sold in 2010
Intrepid Modder
Join Date: Mar 2004
Location: Milwaukee, WI
Posts: 424
Despite being bland as hell looking, that would probably be the only gm car besides the g8 that i would buy because of the engine. O well though