Intrepid Pro
Join Date: Apr 2004
Location: Mason, OH
Posts: 1,901
6900UB hard drive support
---
I wanted to upgrade from a 30GB ipod to 80GB HD to access songs on my Pioneer 6900UB. I read this review here, and picked up a Simpletech Sp-U25/80W thinking it would work without the need of an additional power source, just straight USB for power. I'd get a bigger Ipod, but it's so much easier to just use mp3 format.
I put 10 folders each containing 10 mp3's on it after I formated it to FAT32 and it powers on, but the head unit won't pick it up. Ipod still works fine. Not happy.
http://www.epinions.com/review/Pione...948718212?sb=1
Intrepid Pro
Join Date: Apr 2004
Location: Mason, OH
Posts: 1,901
Apparently I need a shorter wire LOL!
http://saab92x.com/viewtopic.php?pid=246427
I rigged this up and it's working for now. Deck has a female USB A coming off it.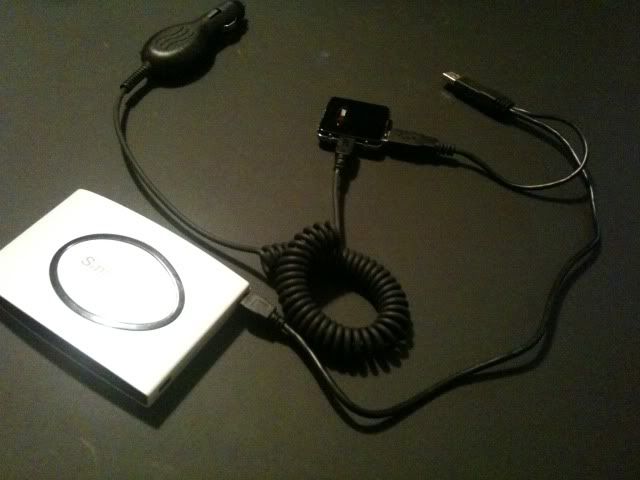 I'll probably just get this male to male USB A to mini USB B so that there's no need for the cig adapter mess.