Ok, im new here and figured id post my car and see what happens. Ive got a 3.3L V6, auto, all original parts except for my stereo I tossed into the car and my neon that I have running around my deck. It has about 220, 000 KM on it and is still running strong. Just had it spinning around in the snow where I work, so fun whipping it around. Anyways, heres some pics of it.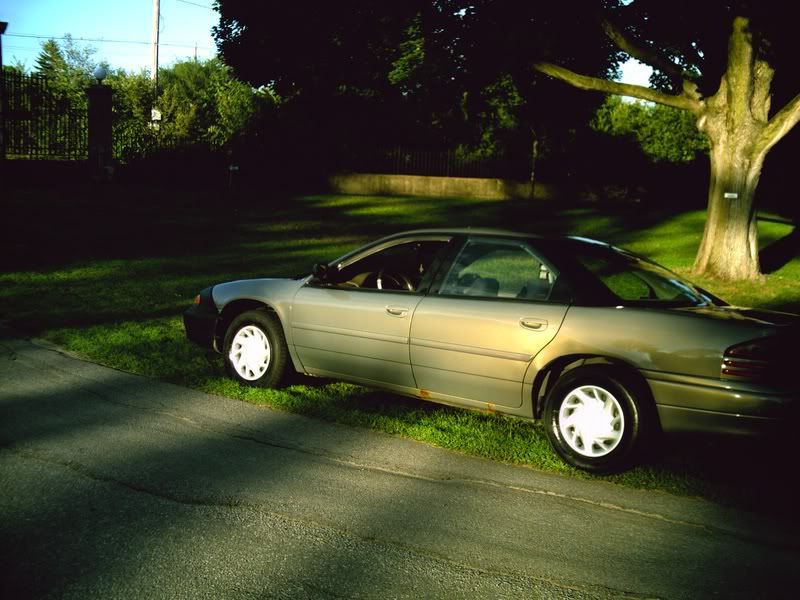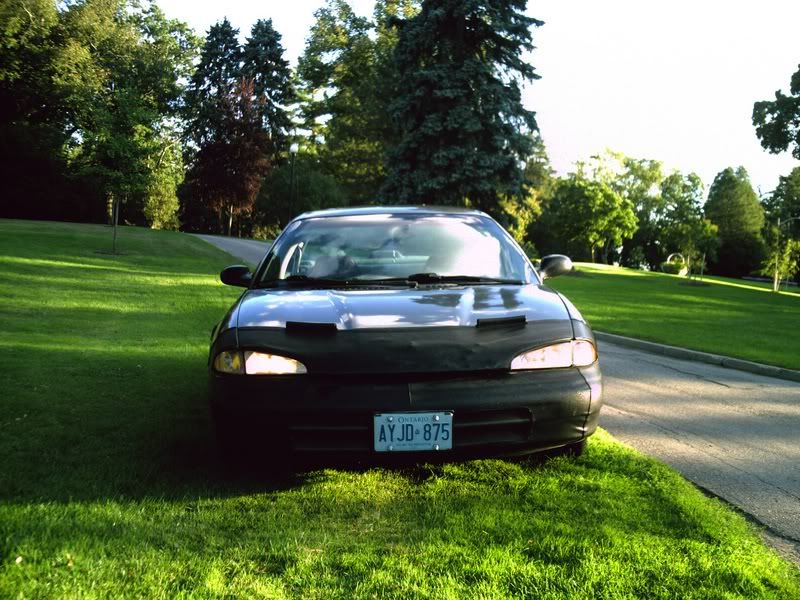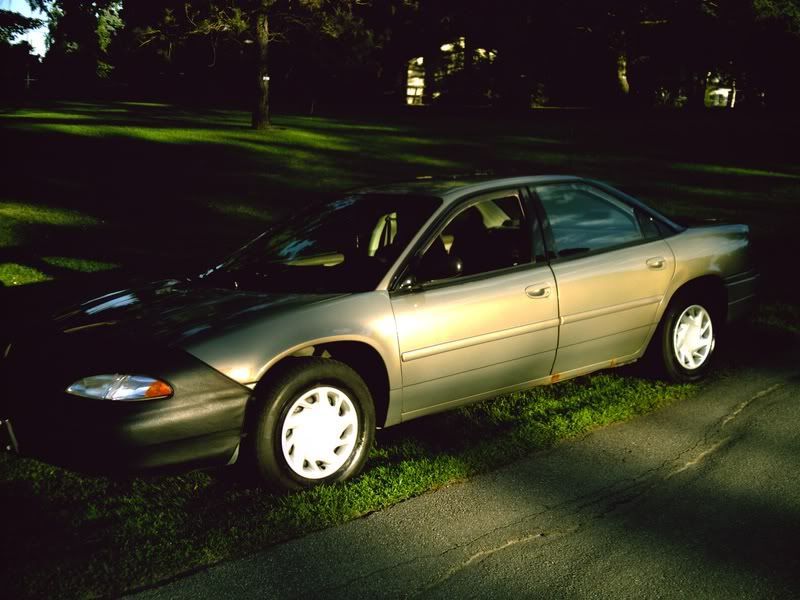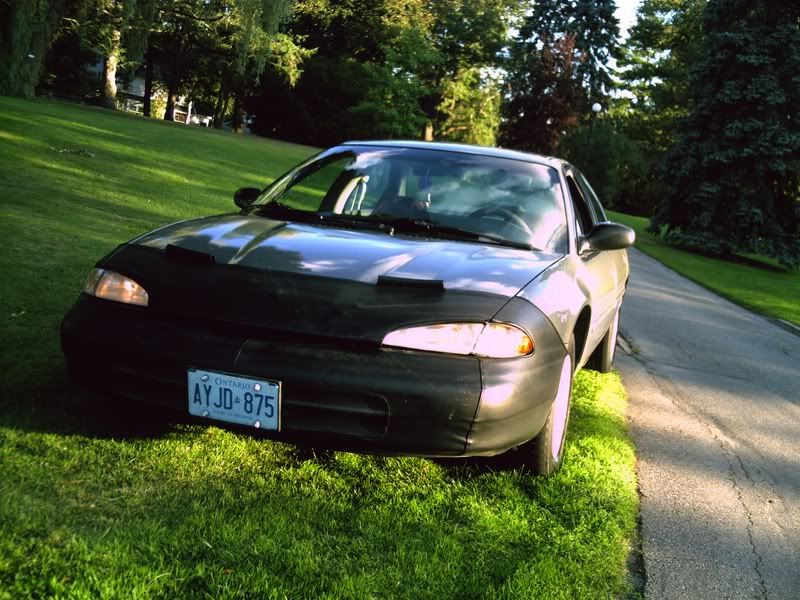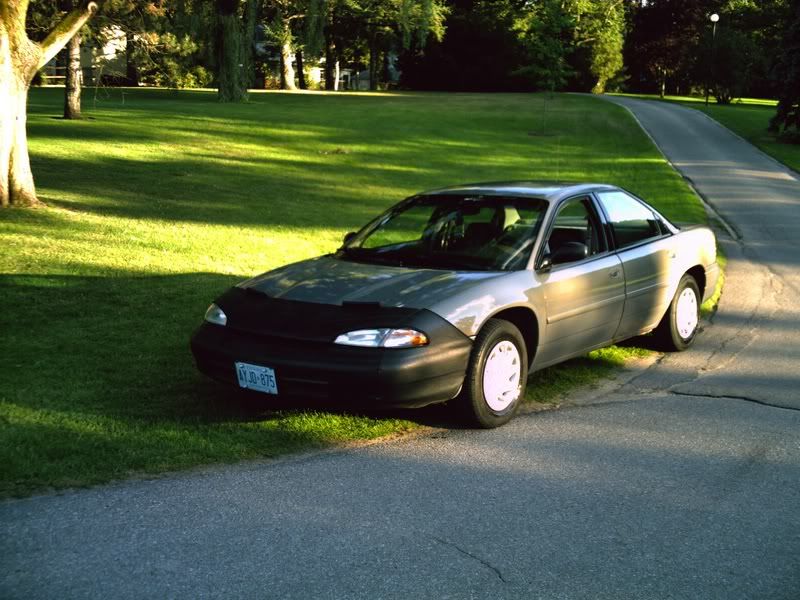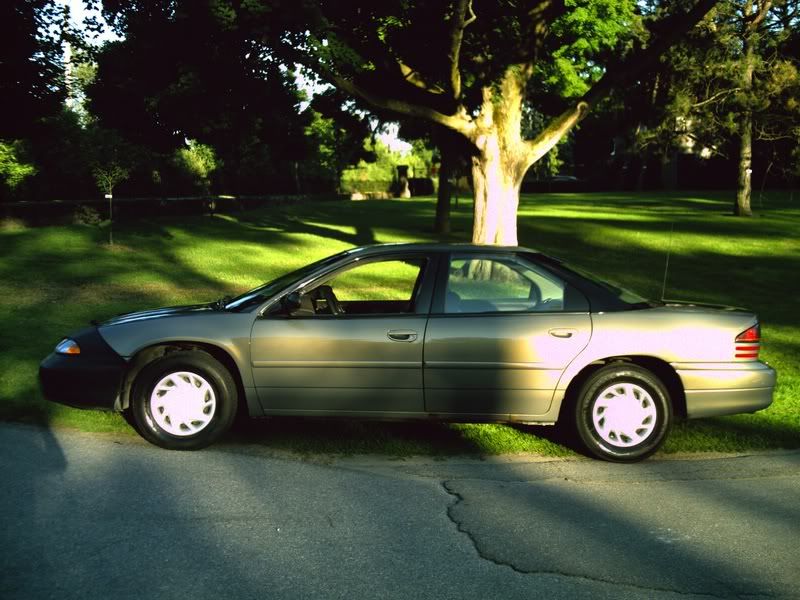 There it is, I haven't really done anything to it. Bought it from my grandfather for $500. He port and polished the engine for me and I can top this baby out at 190km/h on a good straightaway lol. The down side of it is that the clear coat on the back quarterpanel on the passenger side has all been torn to bits and the paint job itself is starting to fade. Ive looked into a new paintjob as well as rockerpanel work. I took off the LeBra just to see underneath and found out that I should definately replace my hood as there is alot of rust under there, what can be expected for a 1994 Intrepid thats been in BC, Vancouver, MB and now Ontario though right.
Total cost of car so far:
$500 for car
$1300 for stereo and deck neon
Upcoming mods:
New rims, interior neon, tinted windows, stainless steel exhaust from the Cats, new tires.
System pictures: