Discussion Starter
·
#1
·
Well I finally got the energy/ambition to complete this mod, as I have been wanting to do this for a year now.
All in all it wasn't too bad of a job, I took a novice/layman such as myself about 5 hours.
Worst part for sure was that damn rear transaxle crossmember, man that was a PITA, but it had to be removed.
Once I got the rear transaxle cover removed, I only lost about 1 quart of ATF, as I had the car up on 4 jack stands to keep it level and for more room.
Can't wait to get her out for more driving, I am curious to see what happens to fuel mileage.
The little bit I had her out she does feel snappier.
Big thanks to wb6vpm for the gears.
Here are some pics I snapped.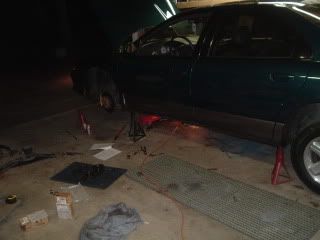 gears removed from the rear of the trans