Discussion Starter
•
#1
•
This is a progress thread, and a prelude to a How To.
Quite Simple, I have a driver and passenger side 2000 300M seats, and a 2000 BCM from a 300M.
To have the heat and memory work, it requires the BCM. I am building my own wiring harness and making this a clean install. As Far as I know, I will once completed be the first to install and have fully functioning Heat and Memory 300M seats in a First Gen. Ross (TFC) has done this before (In his Minivan) and has helped me greatly. I just made some refinements to how I set it up to cut down on space required.
Some Pictures..
The pins used for Heat and Memory.
Two grounds on outer sides (Black), a Fused 12 volt constant power source (Red), and a Ignition source (Grey).(tells the BCM the car is on, kinda like a remote wire lead)
The one wire on the side (some BCM have these on the top) is the PCI BUS wire for the heat/Memory that connects to the Under the Seat module.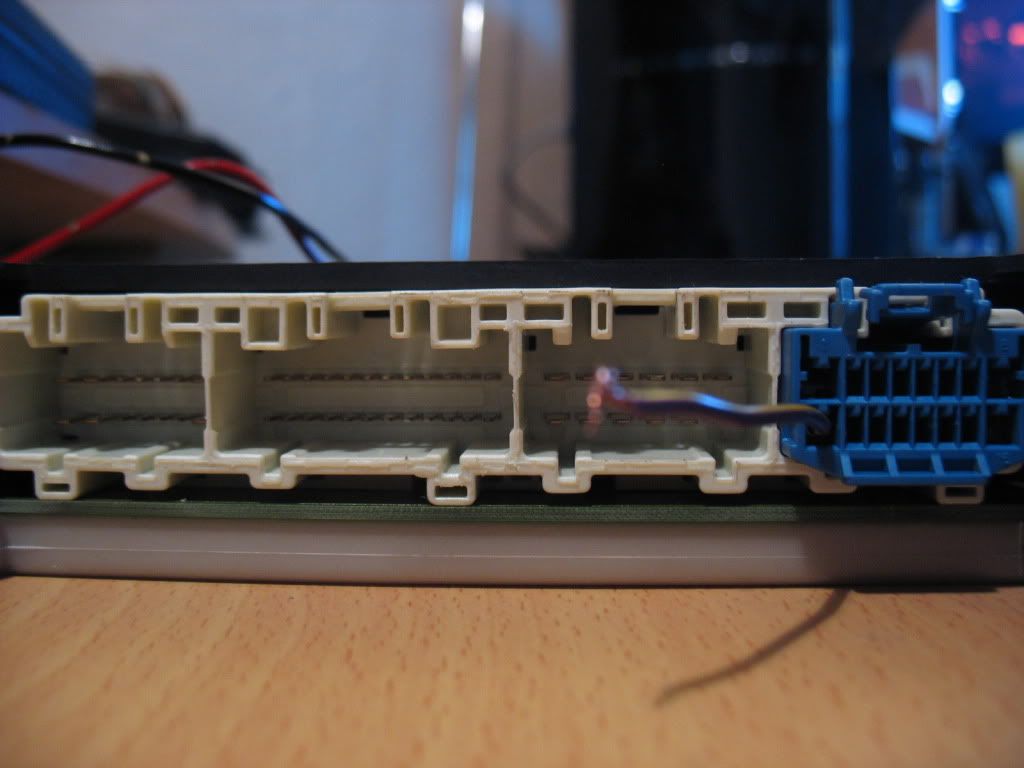 I siliconed it to prevent debris, and the hope to god spill incident from ever effecting it. It looks nasty right now cause it is still wet. It honestly looked better in my mind than it turned out to be.
I would also imagine, at this point you can leave the RKE unit on, and have it set up to start or do something. I am leaving it out cause I don't wanna mess with it. (So anyone need a 2000 RKE Module I got one)
More Wiring
From This-
^Lexus Engine wiring harness (part or it)
To This