Discussion Starter
•
#1
•
Well I finally went and got some new tires for the 18"s I got last year at the Kyle Memorial meet.
As I brought them out I realized how dinged up they are, so I had them mount and balance the new tires and then brought them home.
They look good from about 10ft (like the rest of my car)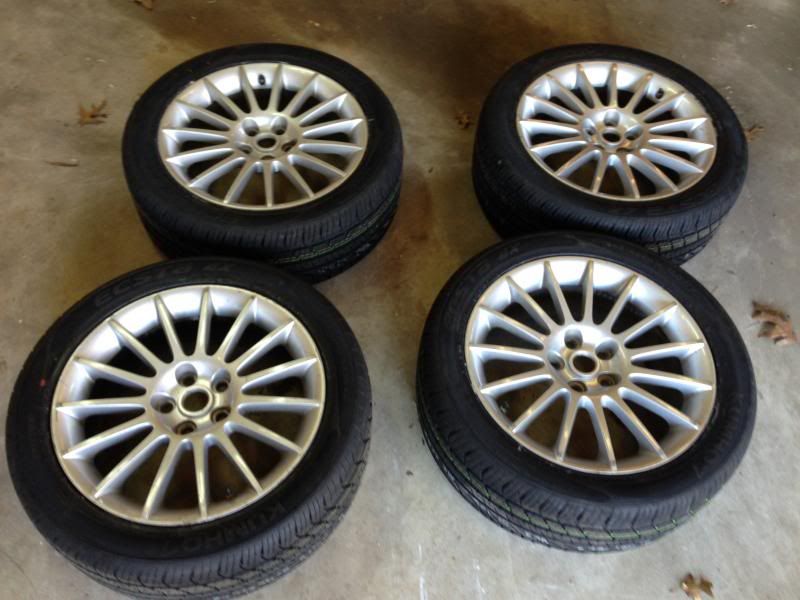 closer inspection reveals the the carnage: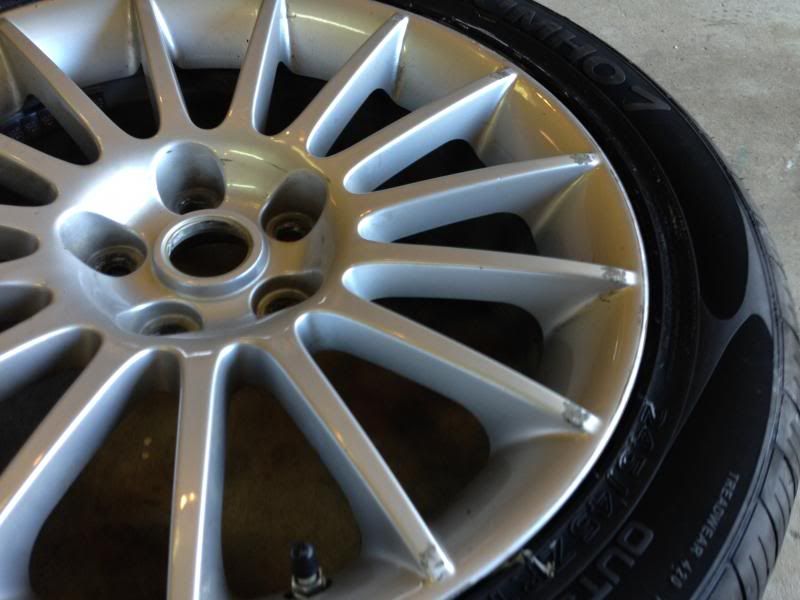 So I took the palm sander to them. Very easy to clean up all that damage, then took some 220grit to the rest of them, hosed them out and hit them with some degreeser and a tack cloth.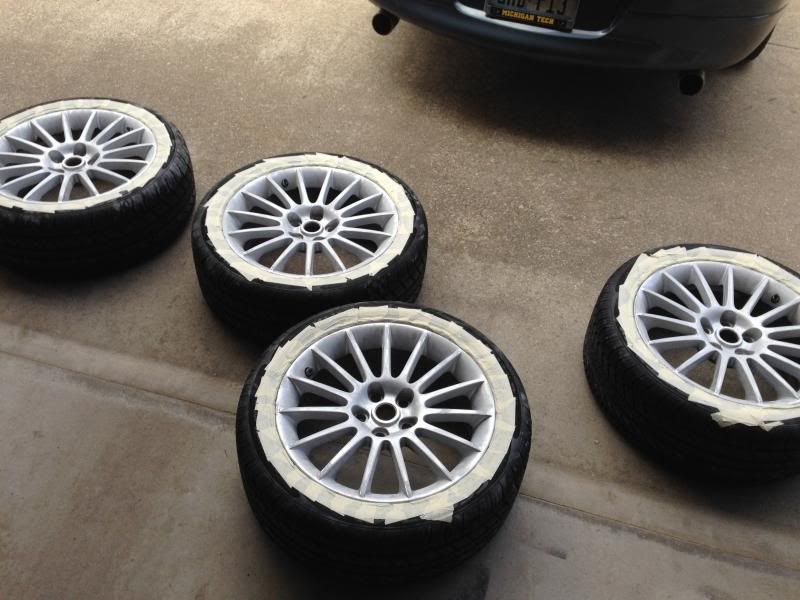 two coats primer: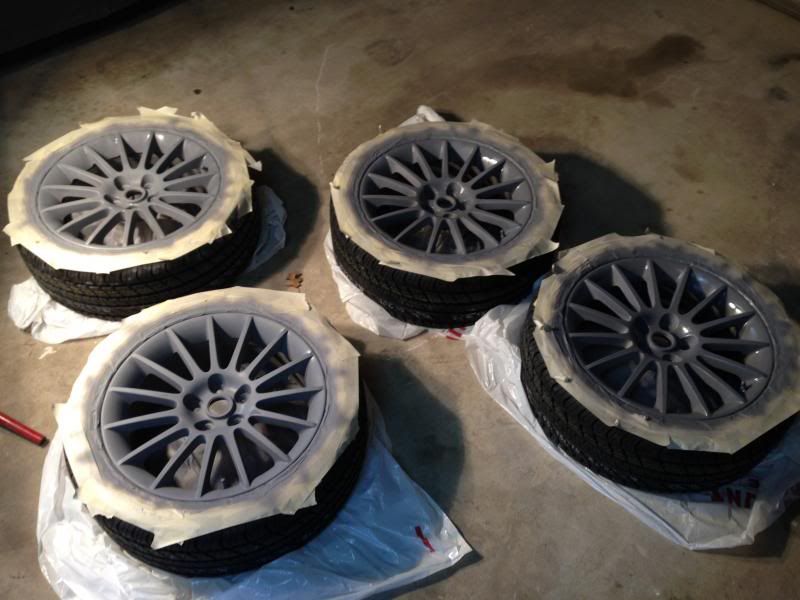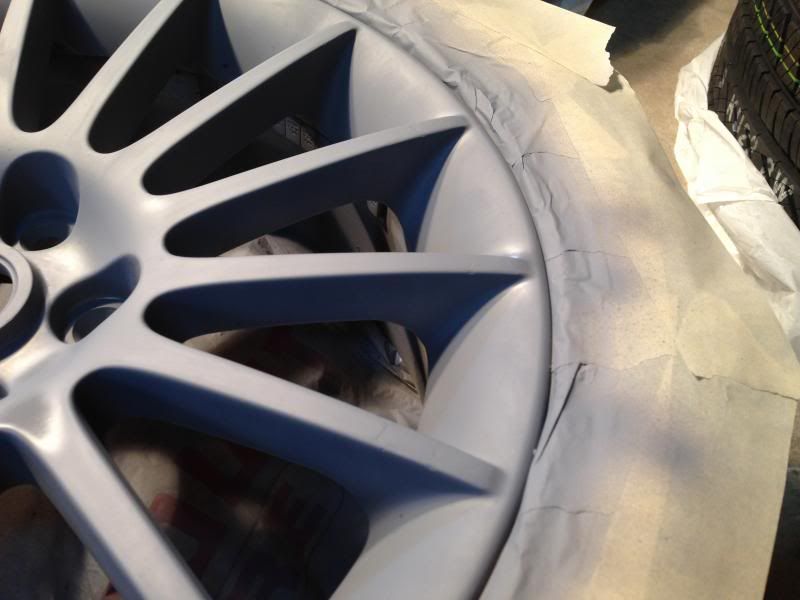 looking better already! I'm a bit nervous, as I was feeling around the primer I found a few loose sections, especially around the bead. Not sure if I got all the grease off. :glum:
But away we go anyway with some rustoleum silver sparkle wheel paint. this stuff goes on light but holds really good! Has a TON of clear in it, ,and seems to make an extremely hard surface.
mo beddah: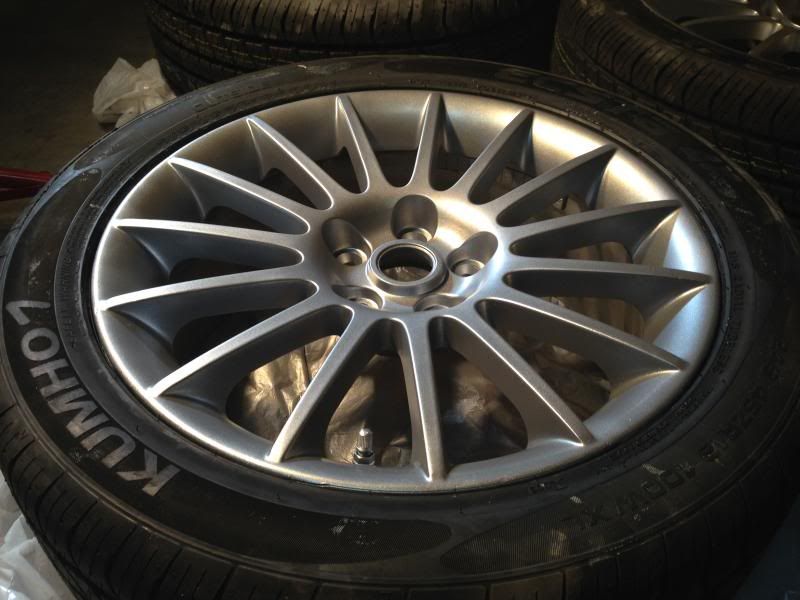 Most of the damage is hidden very well: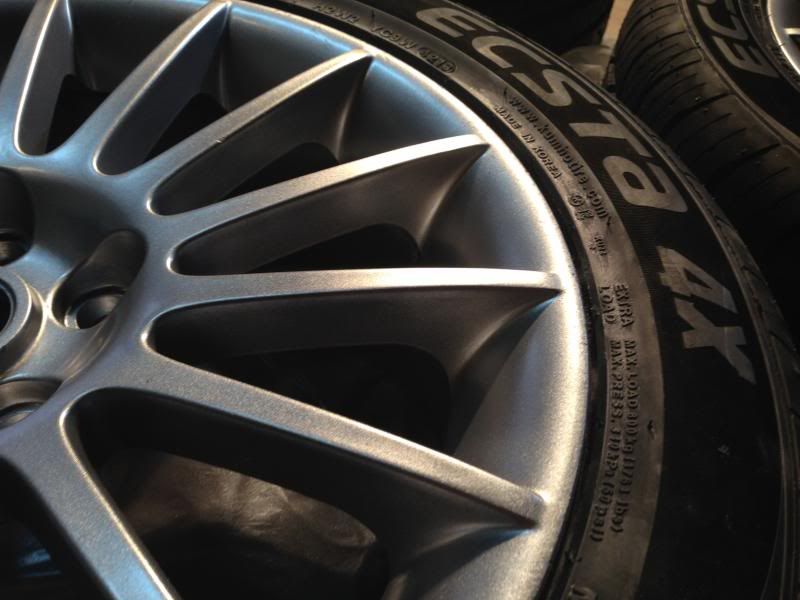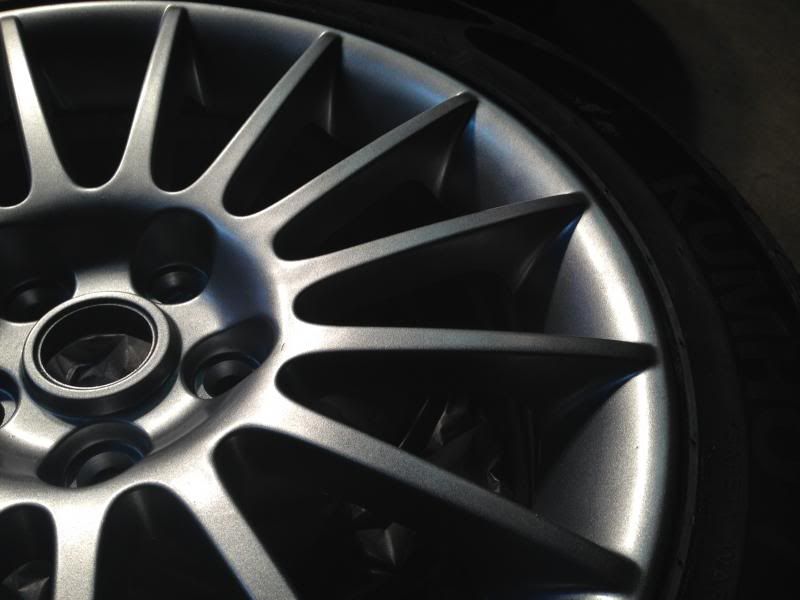 One of the worst areas that I didnt want to dig to far into. Still looks ok.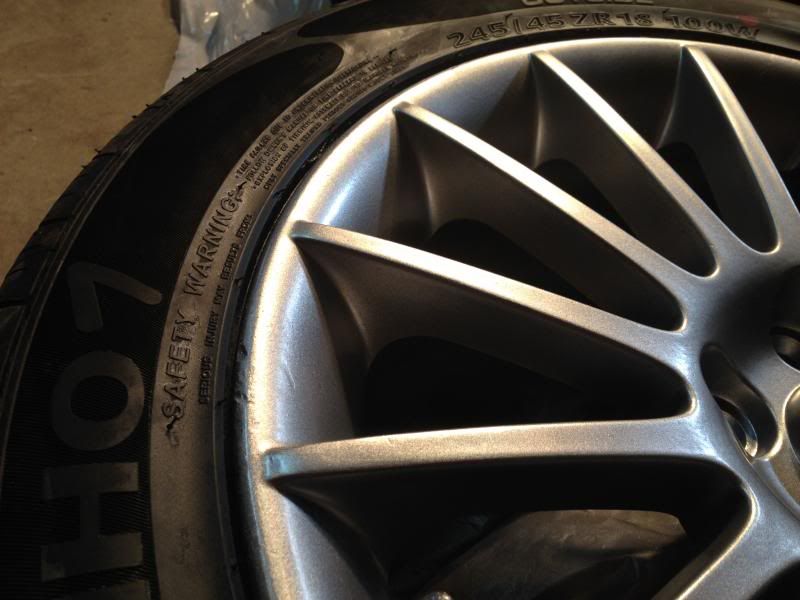 Also picked up these goofy billet caps at Meijer... meh.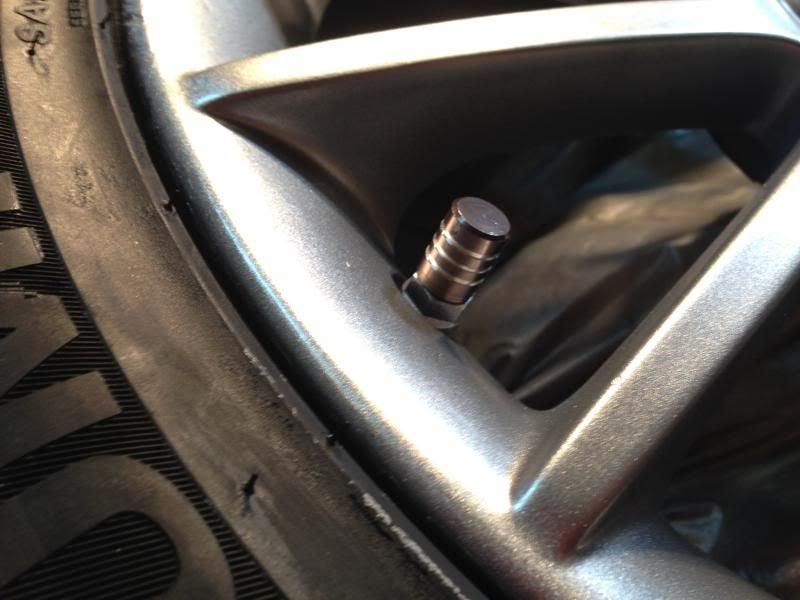 So we'll see, after setting for about an hour they are holding up fine to a light finger nail and a tack cloth, I'll report back after they look after mounting and a zillion miles down to NC and back. I'm not convinced it will last. Hoping once that wheel paint firms up it makes a good hard shell.