Well I've been looking into a project car for a little bit now, and my wife and I settled on something out of the 80s turbo mopar collection. We both grew up on these little cars (I had a Reliant, she had an Omni) so getting one of these wa slike coming back to our roots. No sooner than I had started doing the research a member on the turbododge forum pointed out this shelby.
Had to get it.
Went down to Indy this weekend and picked it up!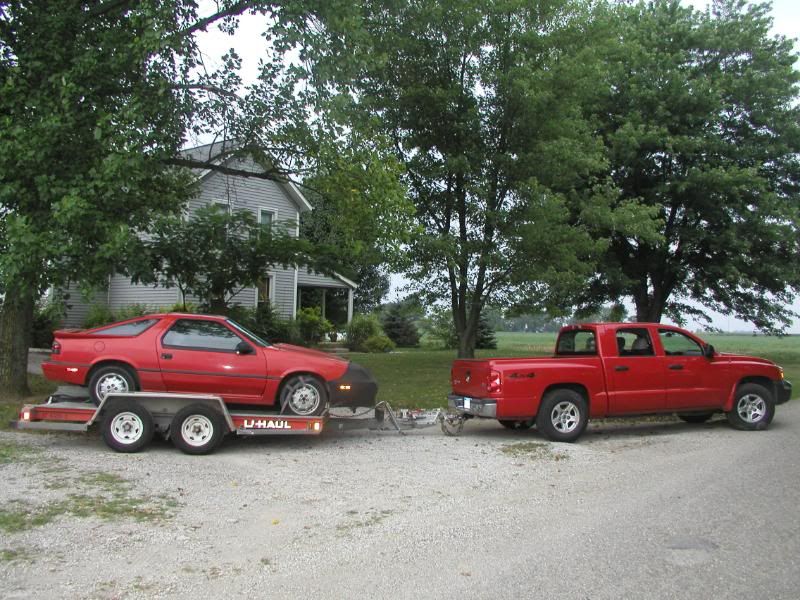 1987 Dodge Daytona Shelby Z
174 HP Turbo II 2.2L
Getrag 5 speed transmission
Sun and shade package
Enthusiast seats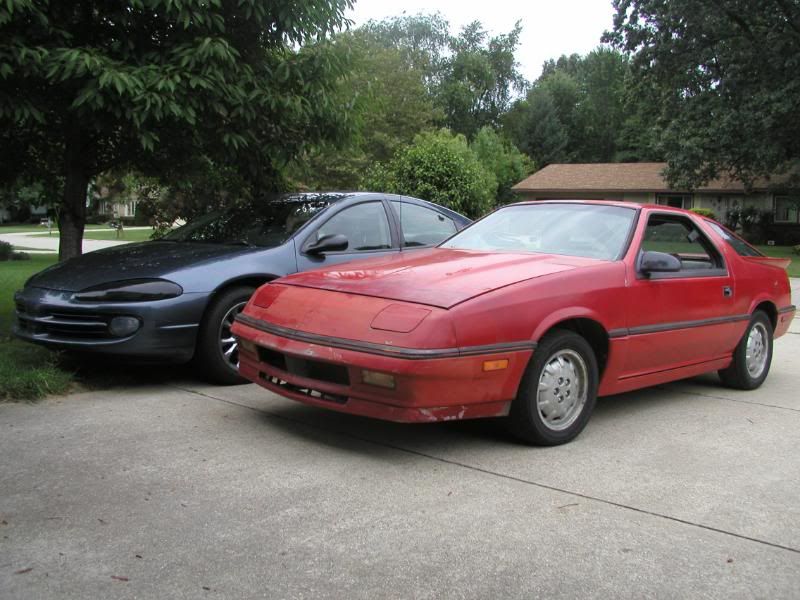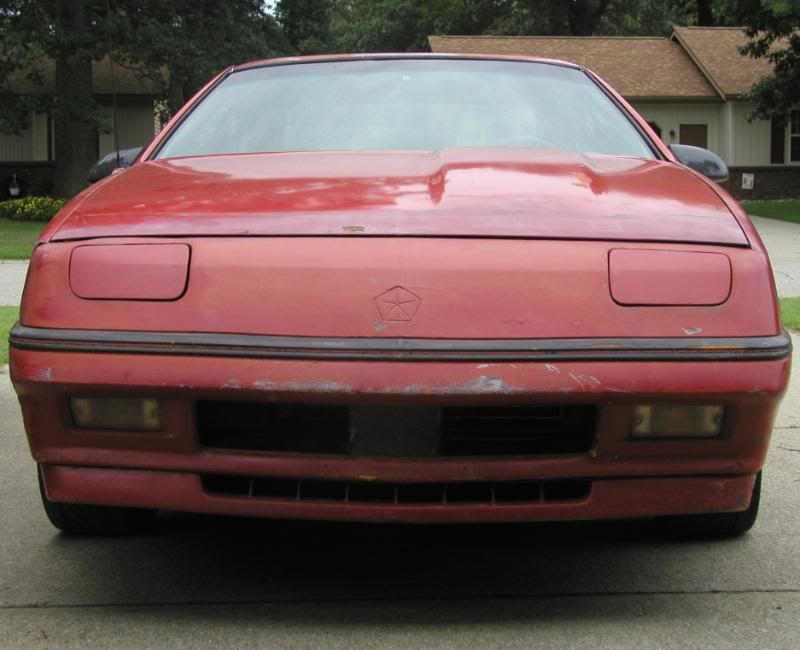 Look how long it is compared to the trep!! I was surprised!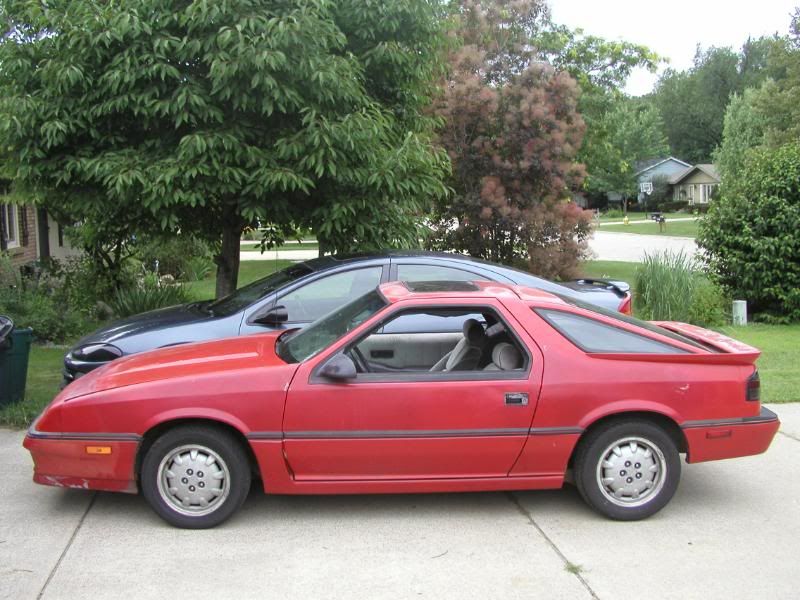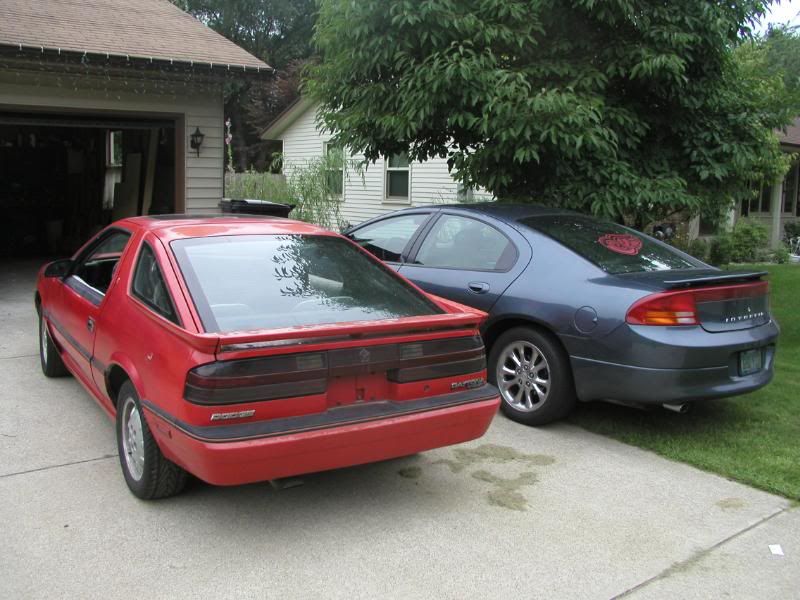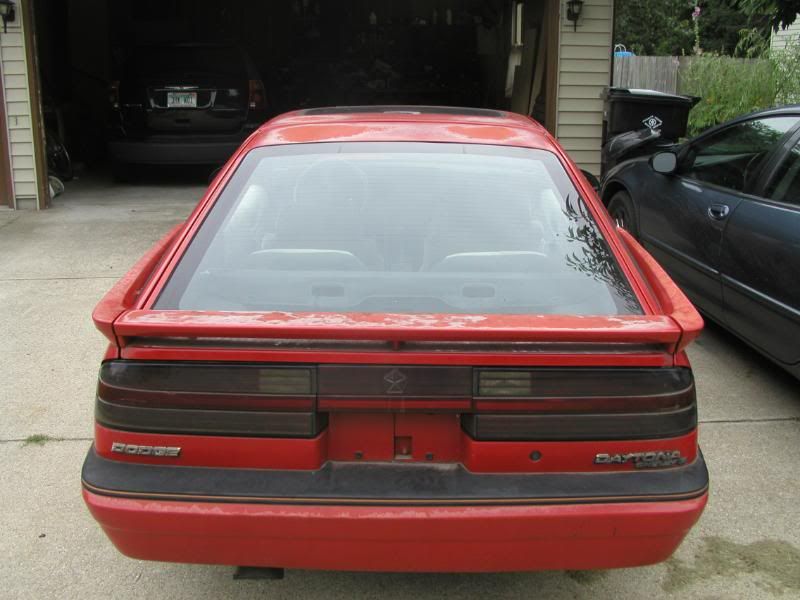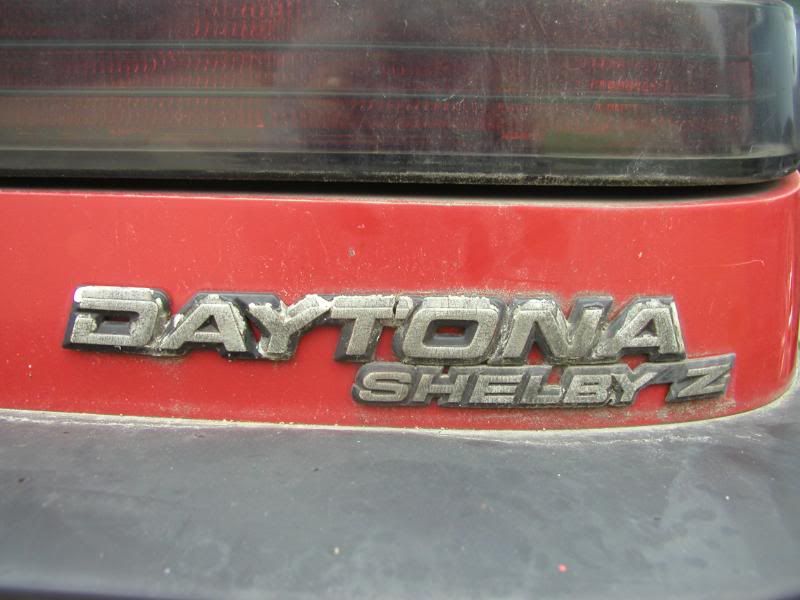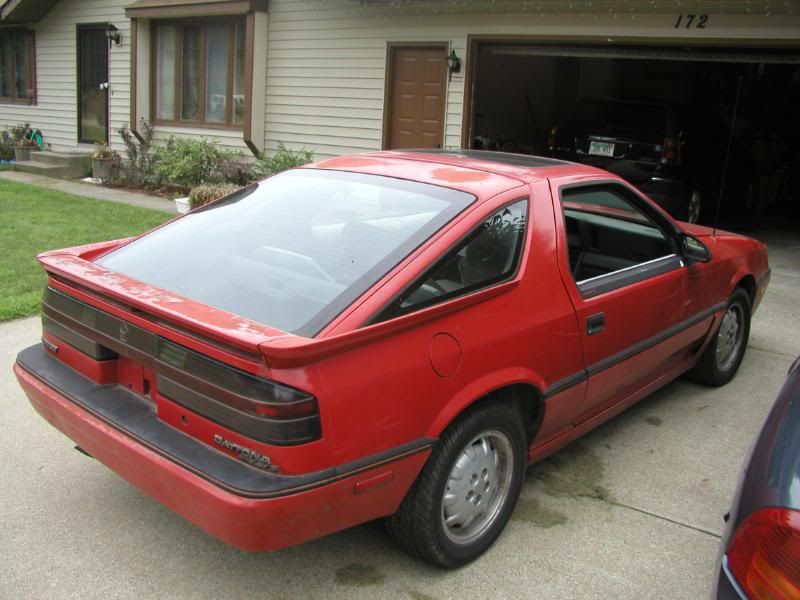 Tonneau cover!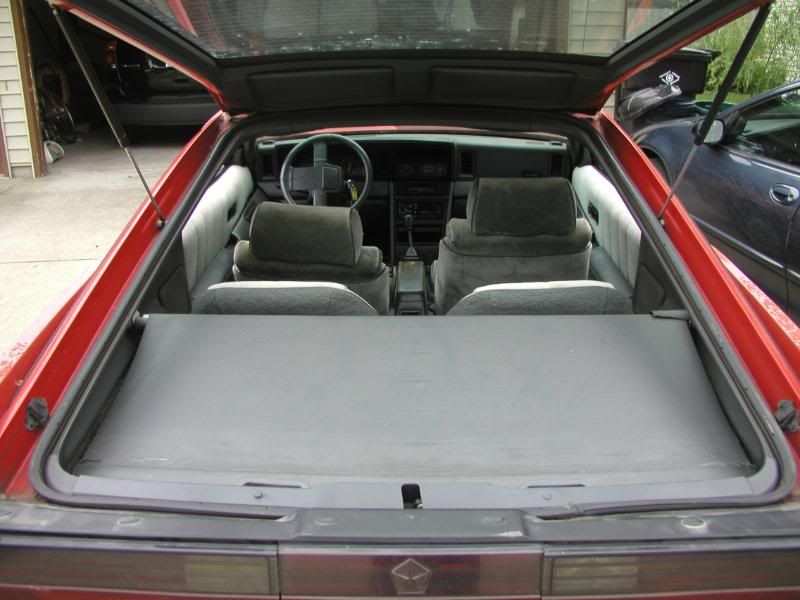 Enthusiast seats are in great shape, few very small cigarette burns. Recline mechanism is broke on both.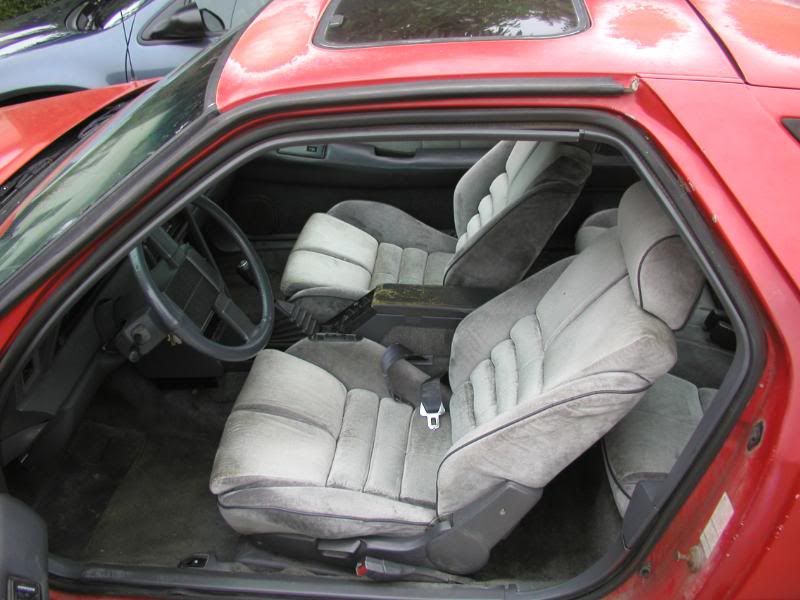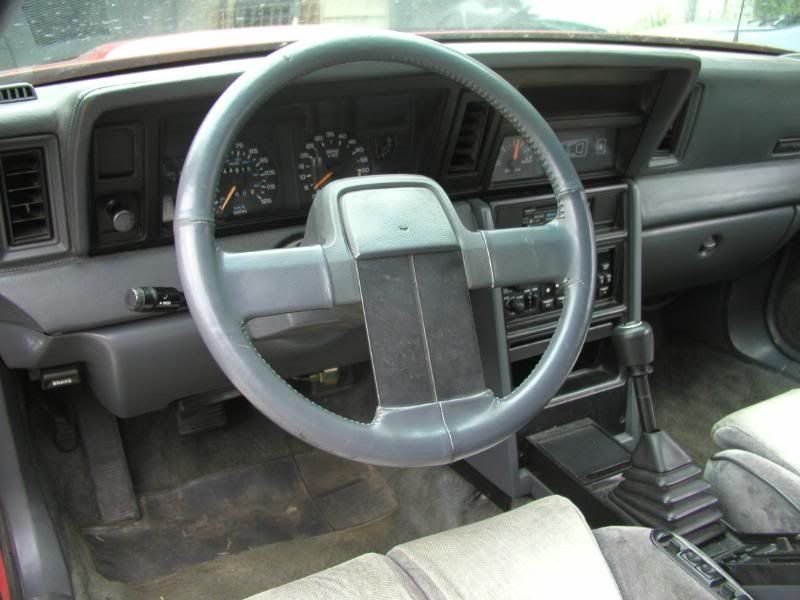 The paint is really really rough, but it's pretty mechanically sound. Good shocks and struts, not major body damage and very little under body rust. The rockers are solid and the only areas are concern is the drivers side floor board (easy fix) and the spare tire well (got a bead on a donor car.)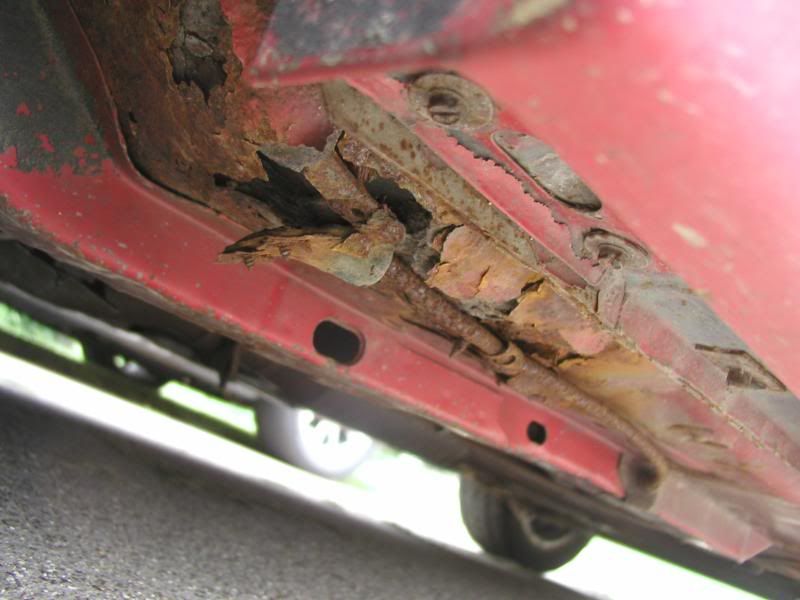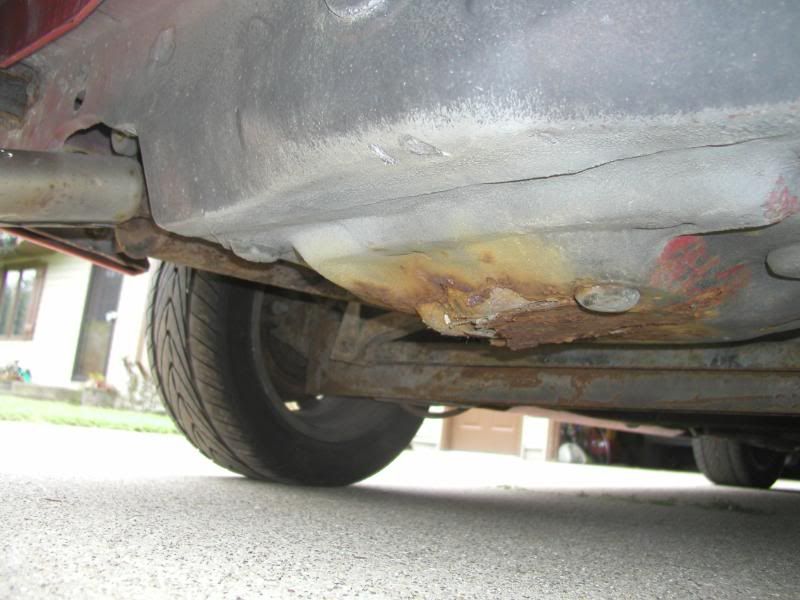 rest of the underbody looks like this. Wonderbar!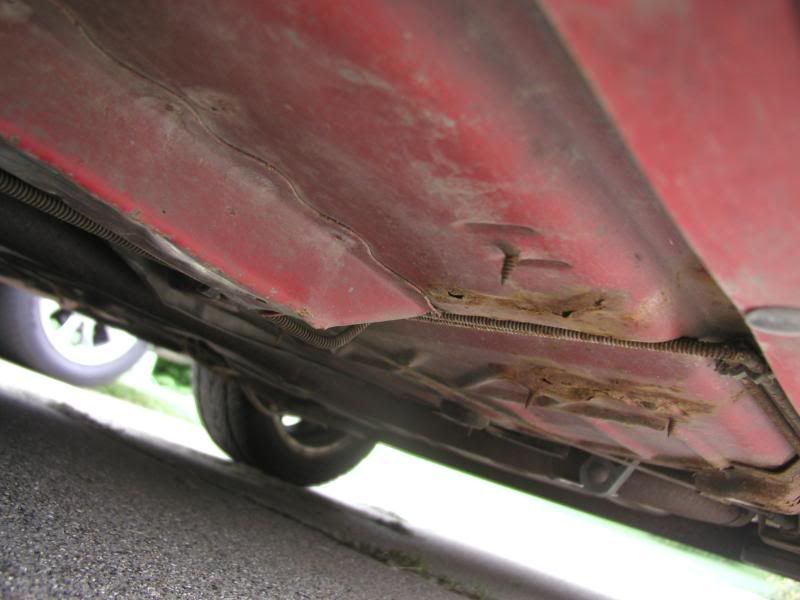 Previous owner said that on start up the car is not getting oil pressure. I suspect oil pump or pick up. Engine has the 2.4 lifters installed and was supposedly rebuild by the previous previous owner... who I don't trust at all based on the awful wiring hack and slash in the engine bay.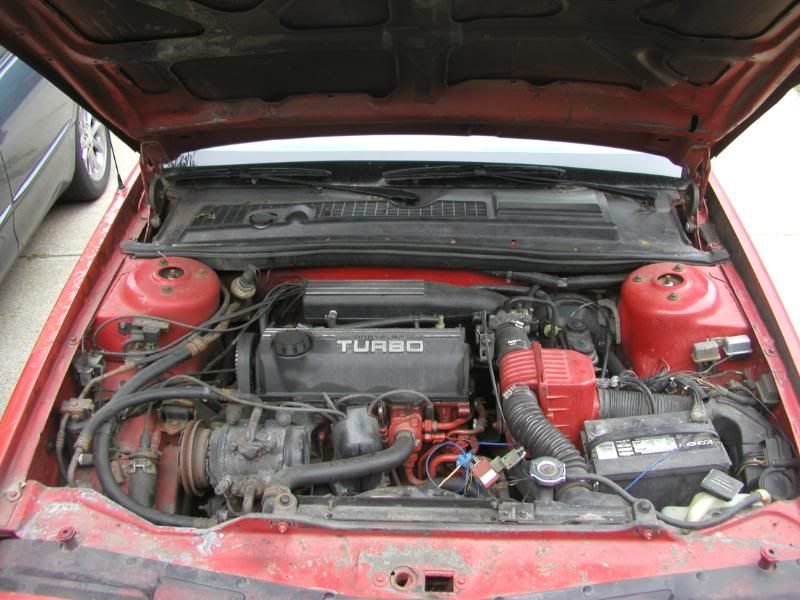 WTF?!? Inexcusable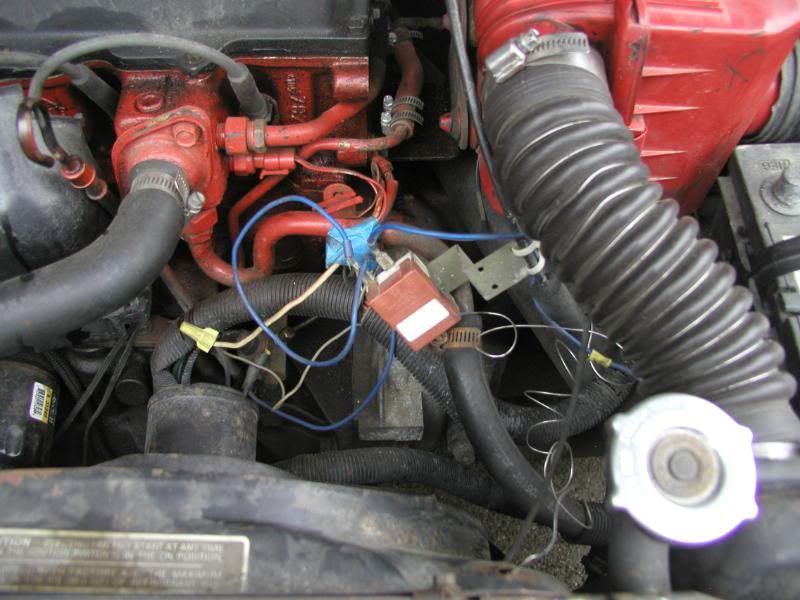 somethings missing...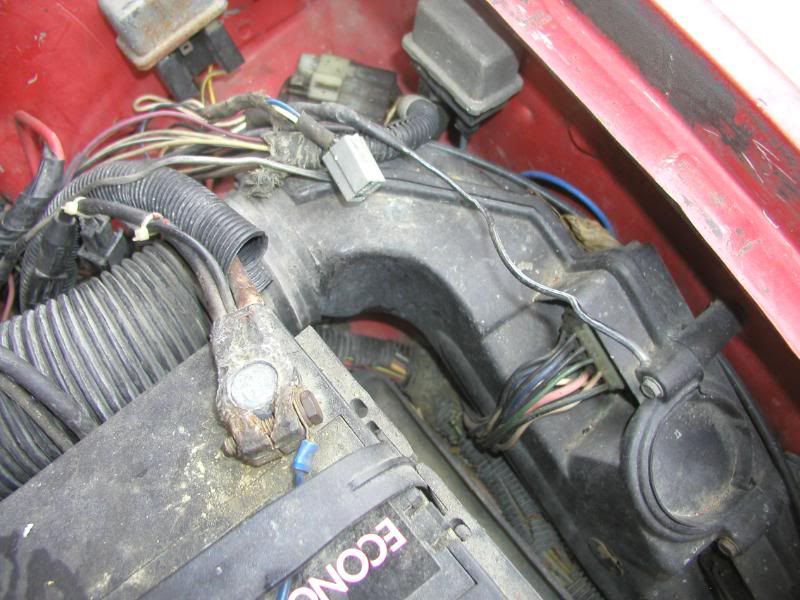 First yard run was highly succesful Got about 75% of what i was after, including a complete sunroof and two gorgeous recline mechanisms from a labaron coupe.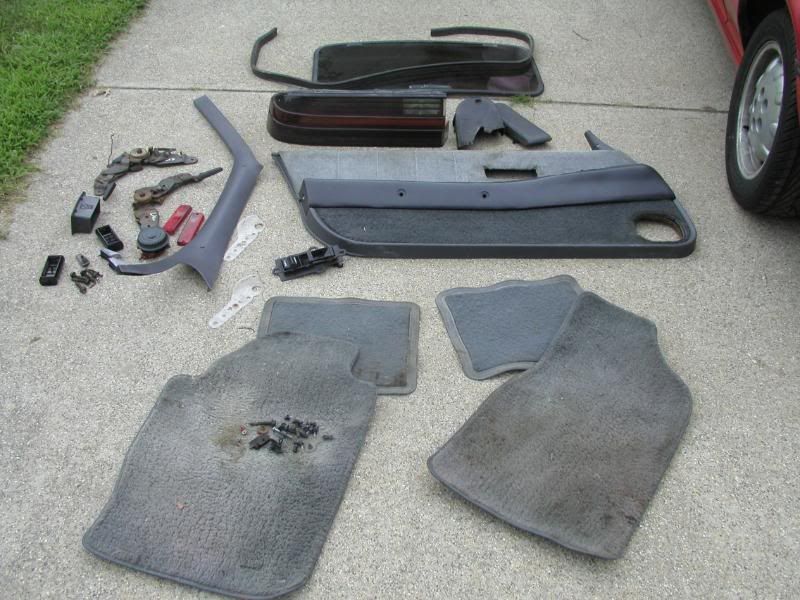 Oh - and I have louvers if I want. Totally on the fence on them... I really don't like it, but everyone else does.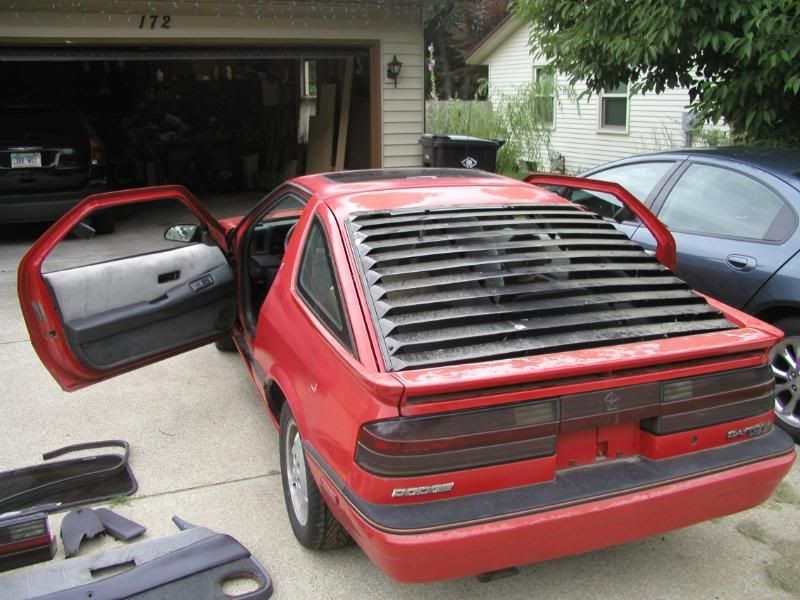 First steps:
Find oil pressure problem
Completely redo vac system
Return engine wiring to factory spec.
replace seat recliners.
Should be able to driver her then. This winter I'lll continue to clean up the engine and interior, and fix the rust issues. then next summer she'll go to paint! There's an amazing amount of room in these little cars. I can stretch out completely inside. Should be an awesome little car!!! :highfive:
Notes to myself:
Fusable link to fuseblock mod.