2001 Dodge Intrepid ES
3.2 Liter V6 SOHC with 87,000 miles
Steel Blue Pearl Coat/Dark Slate Interior
From the Factory:
Autostick; Power moonroof; 4 wheel independant touring suspension;
8 way power driver seat; chrome exhaust tip; 16" aluminum wheels;
4 wheel disk brakes with anti-lock.
She is definitely my baby, and the longer I have her, the more I love her. I swear this car will have to be pried from my cold dead fingers, I've never been so attached to a car before. Interior's gone from bare bones to fully loaded, the inside of this car is my own personal sanctuary. After a good cleaning I love to just sit inside and smell the Meguiars Leather Care.
Audio Upgrades:
Audio Build Thread
6.5" Alpine SPR-17S Components In the doors, with the tweeters in the sails
6x9 4-way Pioneer TS-A6980R in the rear shelf
RB4 Nav HU tied to LC6 Line Out Converter
Hifonics ZXi6140 85 watts x 4 channel amp
Pioneer GM-5300T 125 watts x 2 channel amp
2 10" Pioneer subs
Modifications:
Otis (Done 11/12/07)
Sail speakers (Done 12/1/07)
MP3 player input through Cd changer input (Done 12/1/07)
ATC (Done 3/8/08)
MP3 player video output through RCD mirror (Done 11/20/08)
3.89 Gear set with matching TCM (Done 1/31/09)
Lighted Key Ring (Done 2/1/09)
Chrome Bezels for instrument cluster (Done 2/1/09)
Auto Headlight Switch (Done 2/1/09)
Slate Leather heated memory seats from a 99 LHS (Done 2/4/09)
Slate Vinyl Door panels (Replacing carpet panels) (Done 3/29/09)
4 Disc CD Changer (Done 3/29/09)
Painted brake calipers (Done 6/29/09)
Debadged "Dodge" and "ES" emblems (Done 7/7/09)
Steering Wheel Controls (Done 7/12/09)
AJ Series EVIC w/ Homelink (Done 7/29/09)
Chrome Door Handles (Done 8/3/09)
RB4 Navigation Radio (Done 9/26/09)
17" Chrome RazorStars Wrapped in BF Goodrich Traction T/A for Summer (Purchased 10/3/09)
16" Stock ES Wheels for Winter Duty
Custom Visor Airbag warning Plaques (Done 10/10/2009)
OEM Spoiler (Done 1/16/2010)
Concorde Intrument Cluster (Done 2/12/2010)
K&N FIPK with custom heat shield & Northstar Elbow (Done 3/23/2010)
300m Special OEM dual exhaust with front resonator removed (12/27/2011)
NEW PICS!!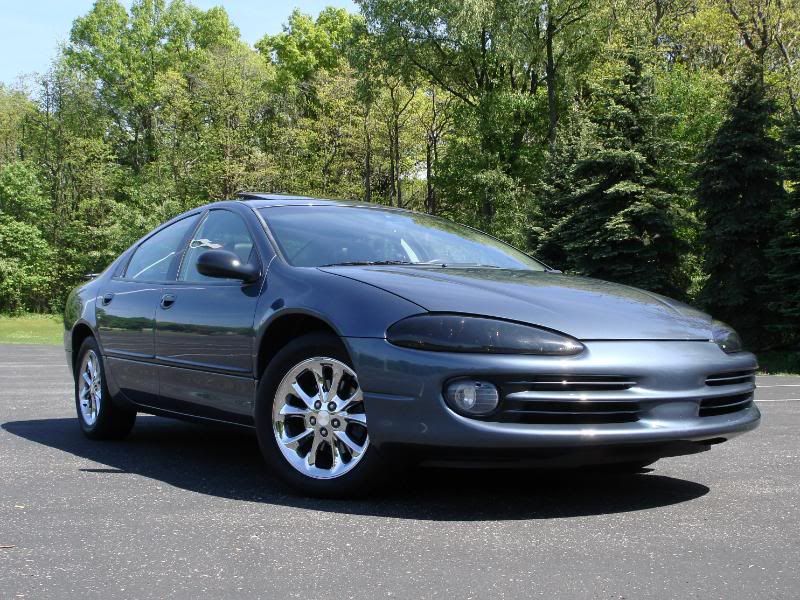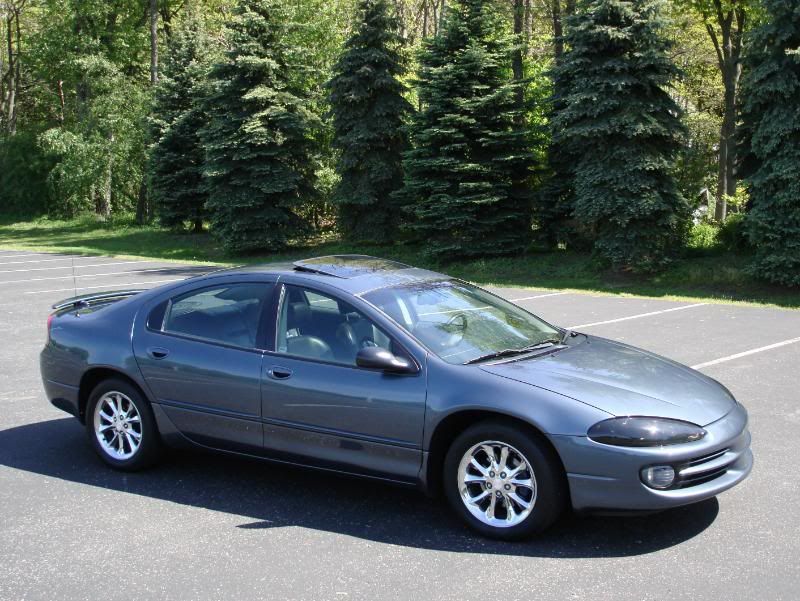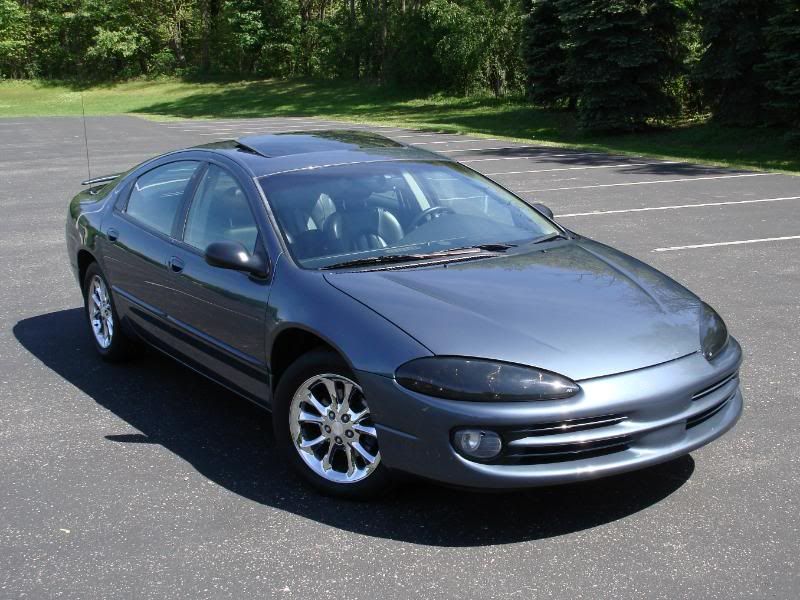 300m Special Dual exhaust!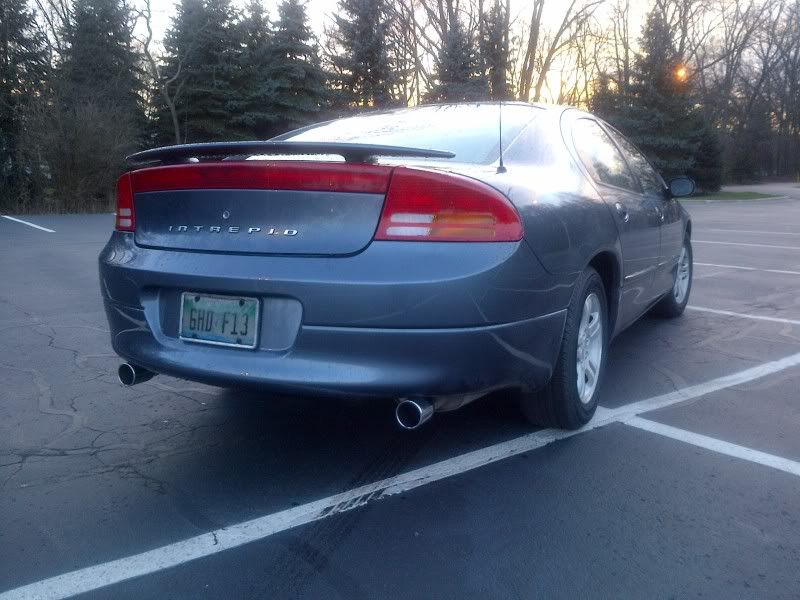 My favorite view of the Trep.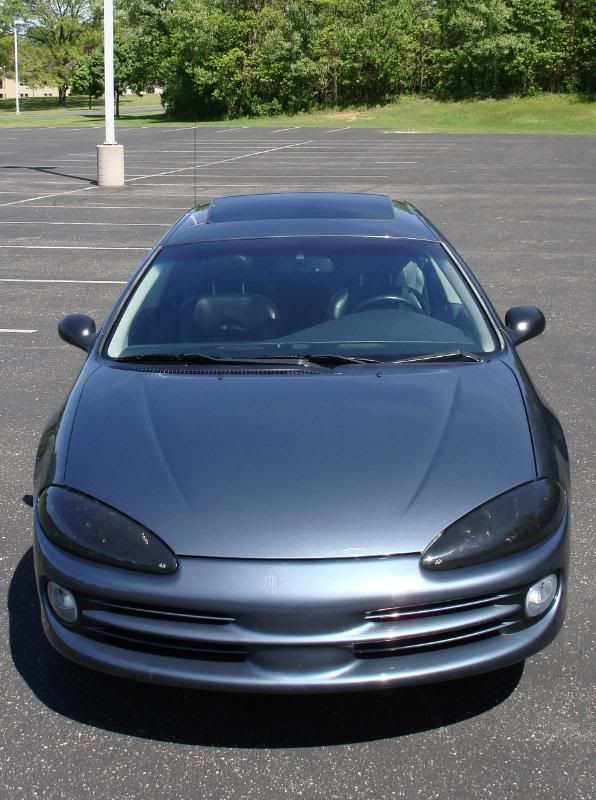 Painted Calipers under what are now the winter wheels.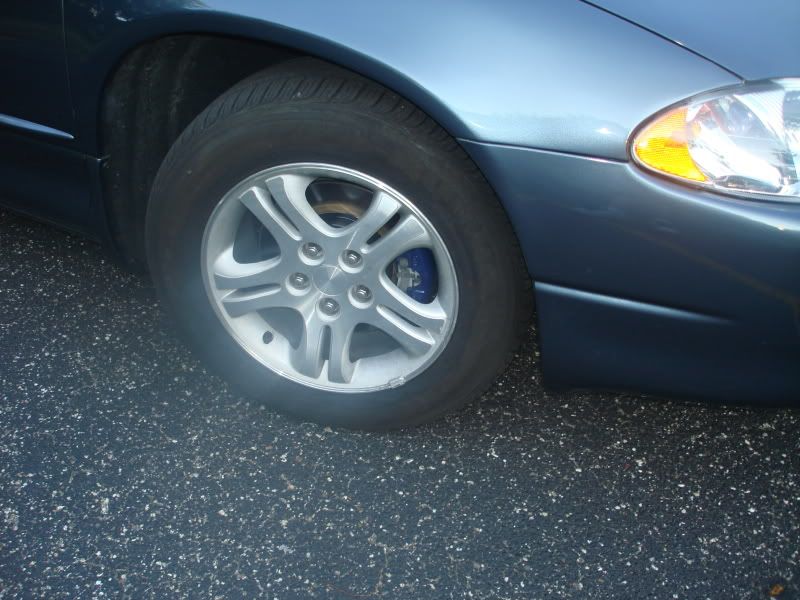 Nothing looks sweeter than a 3.x powerplant. K&N FIPK with custom heat shield & Northstar Elbow .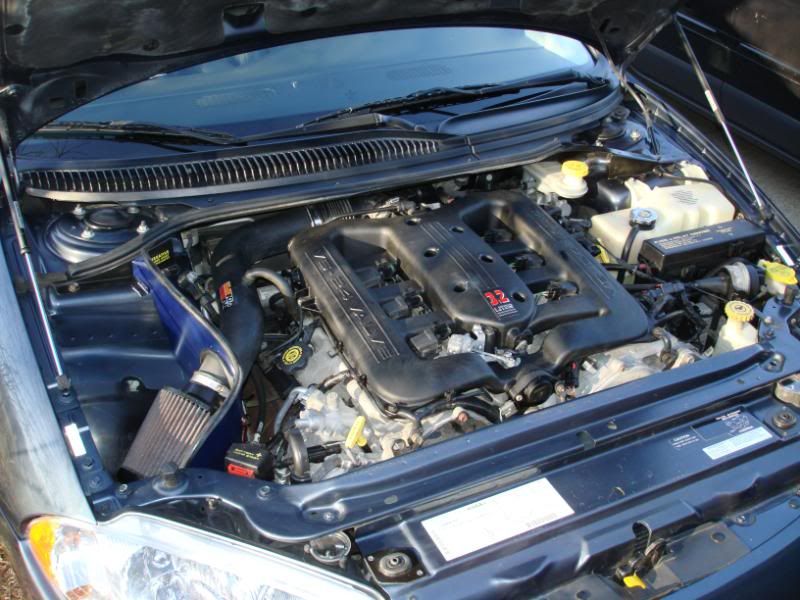 After ATC and OTIS Install
RCD Mirror Install
Chrome bezels and Auto Headlight Switch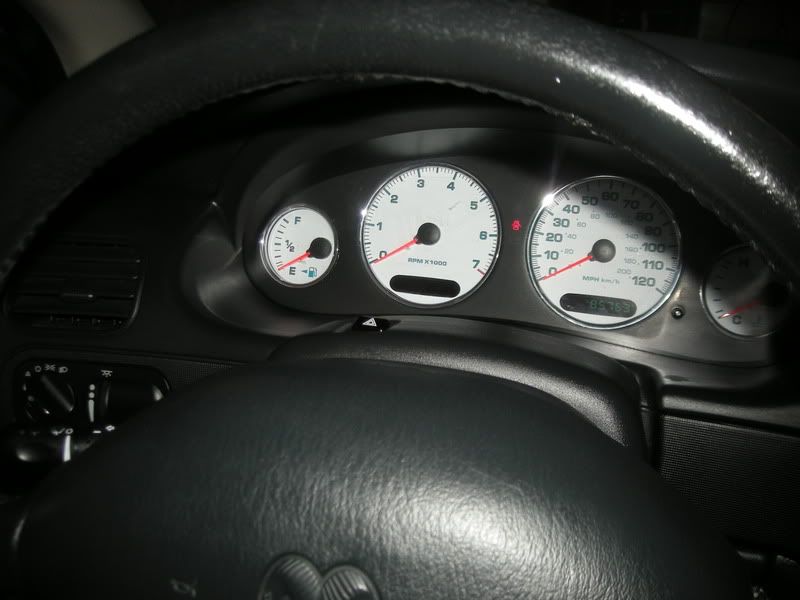 Junk in the Trunk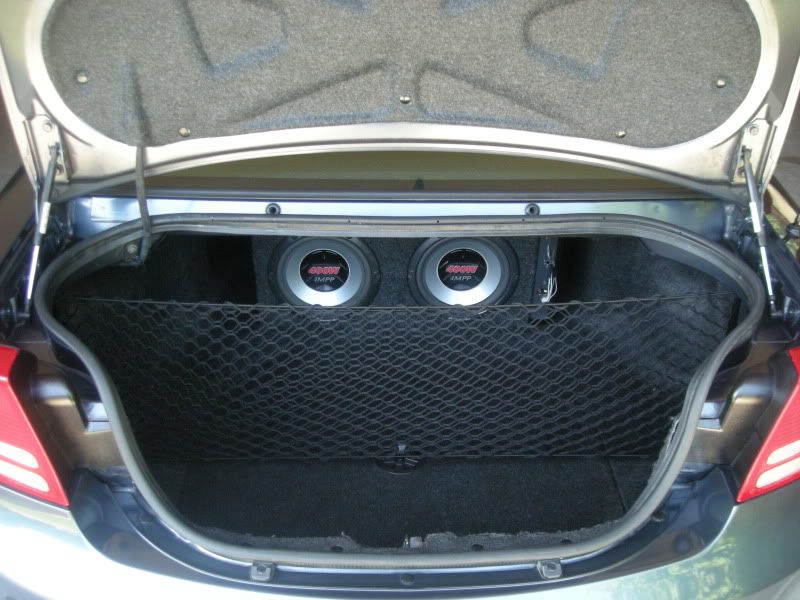 Inside: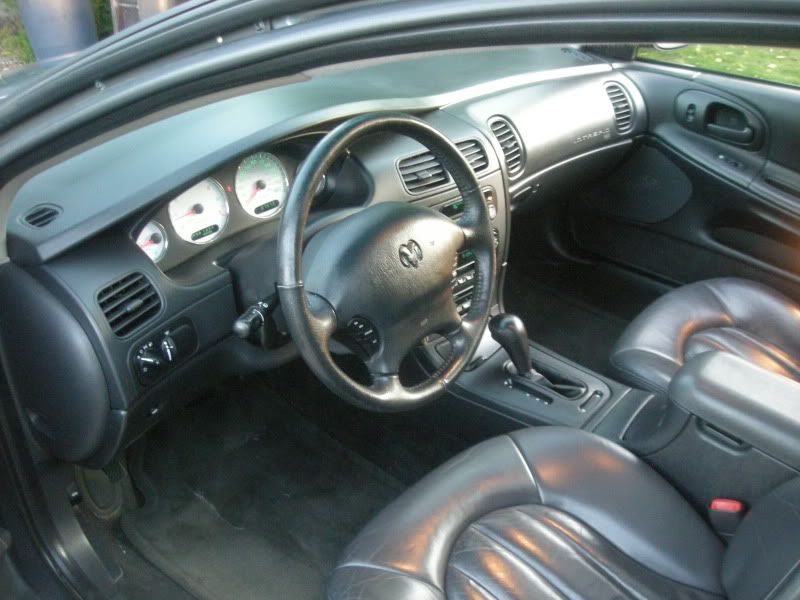 Gotta love that leather!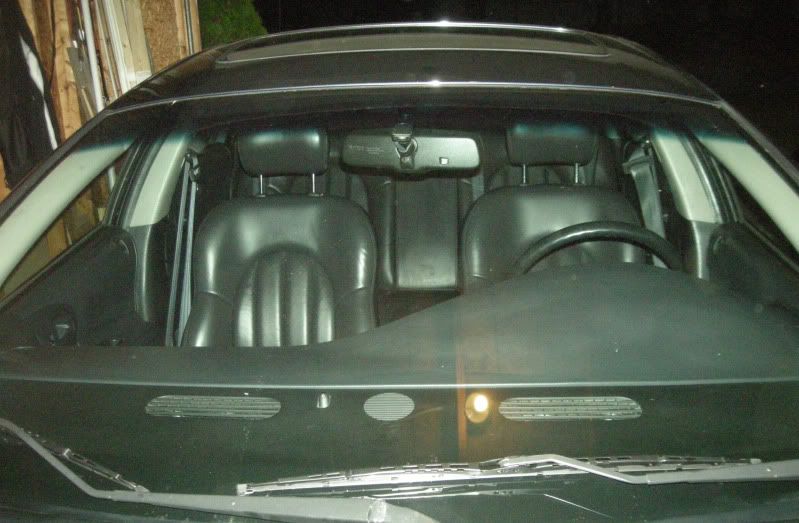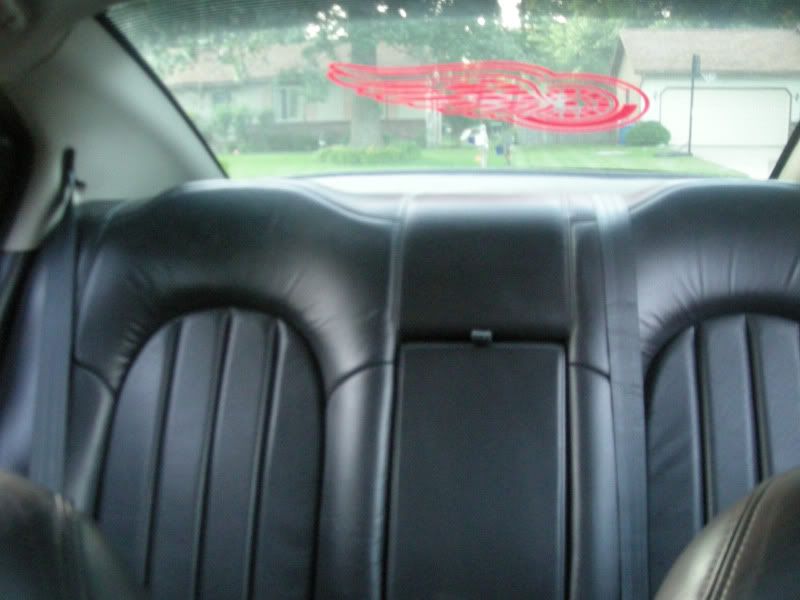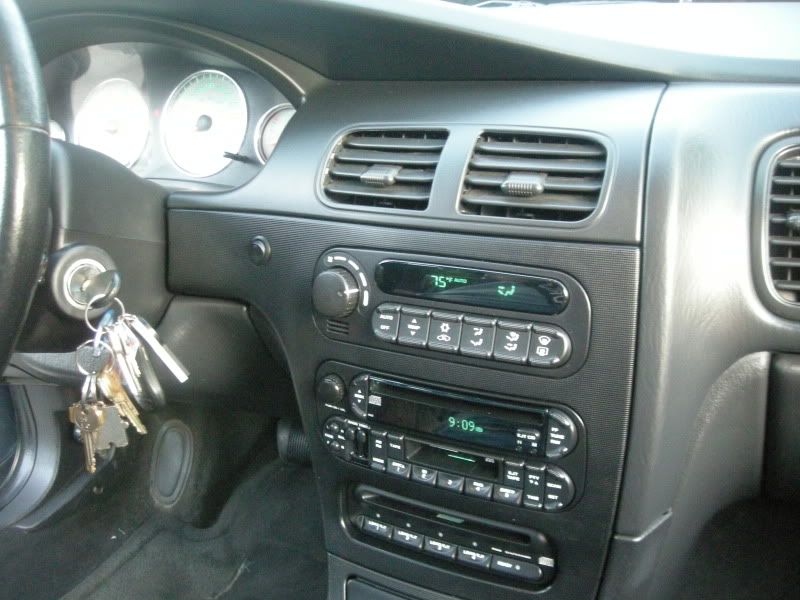 Looks a lot better than it did from the lot, 2 less climate knobs and one less cubby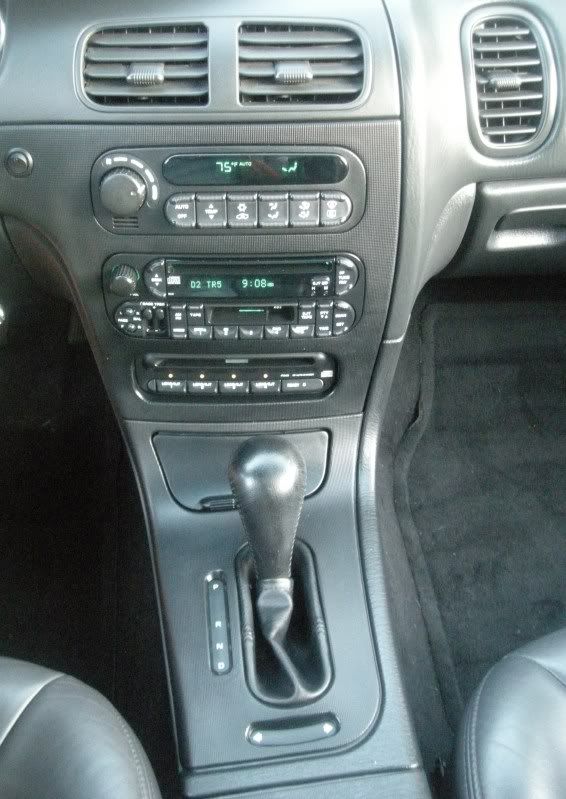 See ya later ugly carpet uppers! And Now with Chrome Handles!!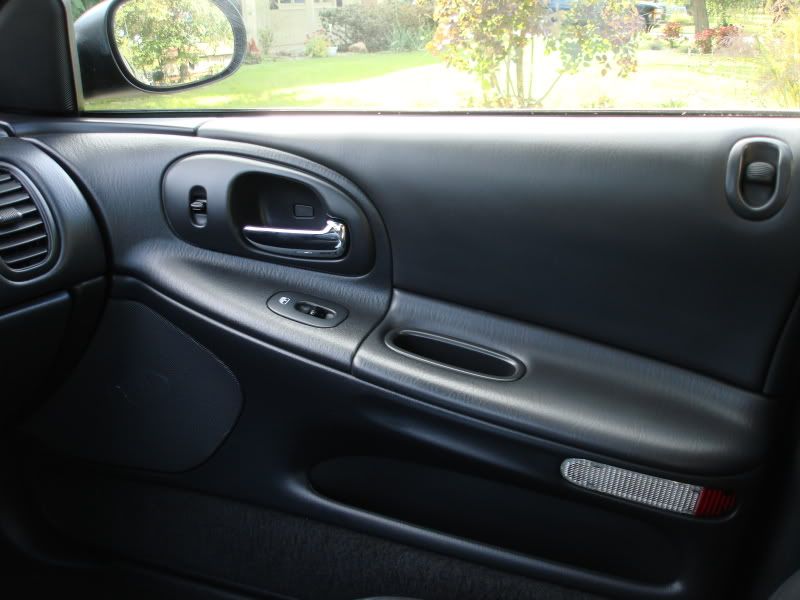 Mmmm chrome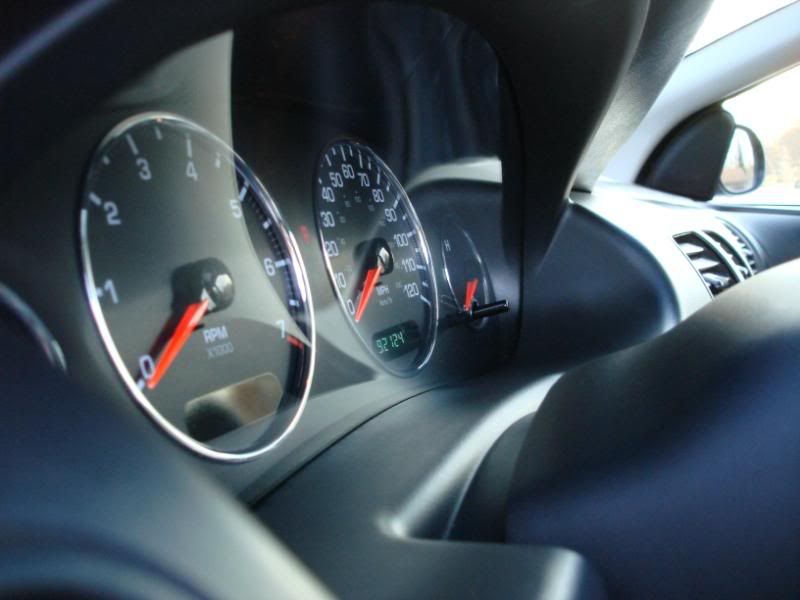 Glows in the dark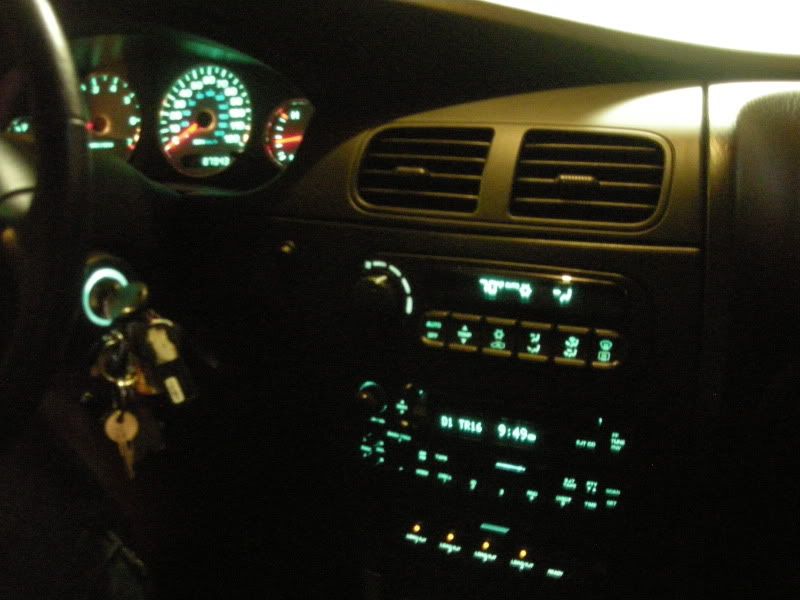 Radio Controls!!
The RB4 is about the coolest thing ever, and it looks so good!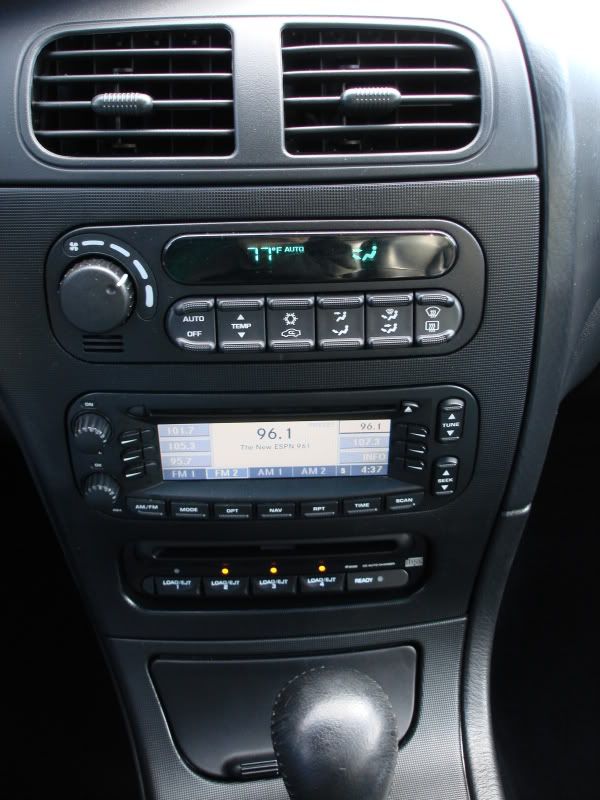 The whole package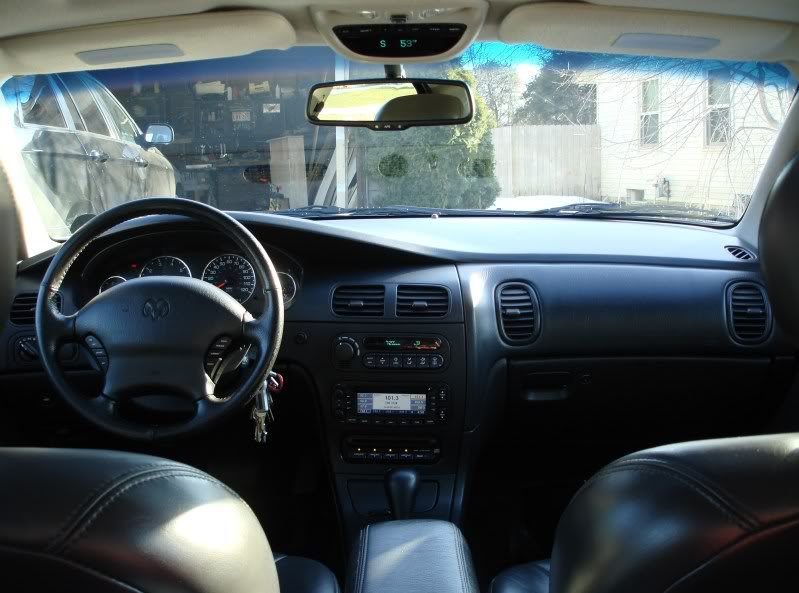 Hopeful future work:
Rear sway bar is bought, just need to get it installed.
Color match mirrors (Not Done)
LED interior lighting (Not Done)
Window tint (Not Done)
300m special suspension upgrade (Not Done)
HID upgrade (Not Done)
AND ON THE EIGHTH DAY THE LORD MADE THE INTREPID, AND IT WAS GOOD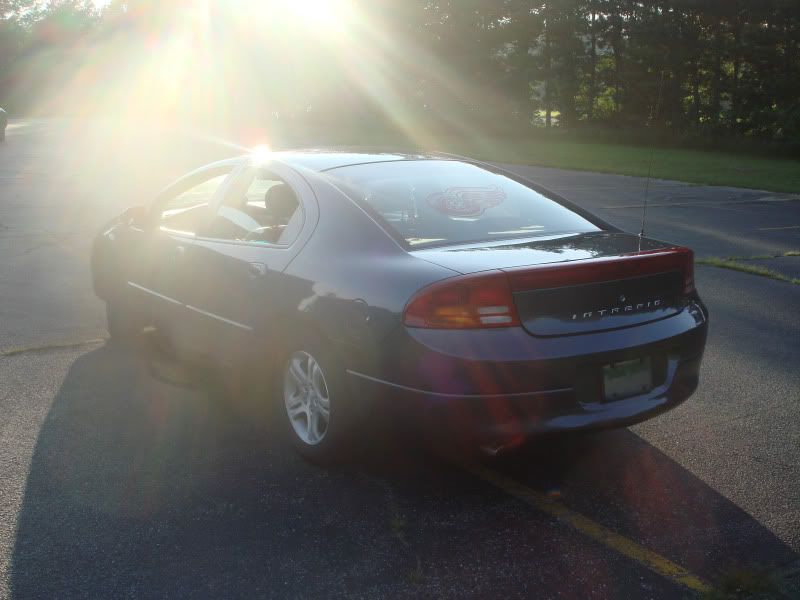 Detailed with Meguiars Car Care Products