Well, after seeing others make one...hell, I figured why not?
I have a 1995 Dodge Intrepid, it had about 94,000 miles on it when I bought it, and it was pretty good shape. I didn't take pics of it when I first got it, since I didn't have a camera at the time, but it used to have the 16" steel "sport" wheels, so I snatched a set of ES alloys from a junked ES from behind my BOCES shop. I love tinkering with the 'Trep, and I wouldn't give it up for anything!
BLUE STREAK
Mods so far:
- Cold Air Intake
- CPU w/o speed limiter
- JVC deck
- Pioneer speakers
- 300 watt amp (sold it a few weeks ago)
- Blue (now sorta faded) corner bulbs
- PIAA Hyper White headlights
My first pics of it:
Notice my odd exaust tip before I got my better one.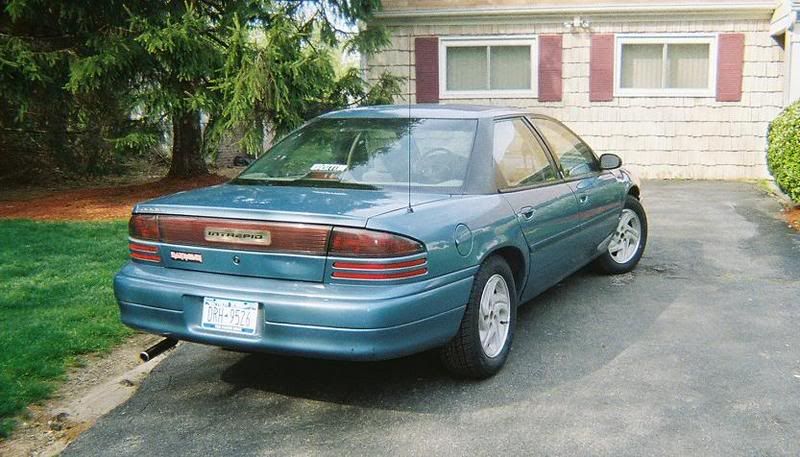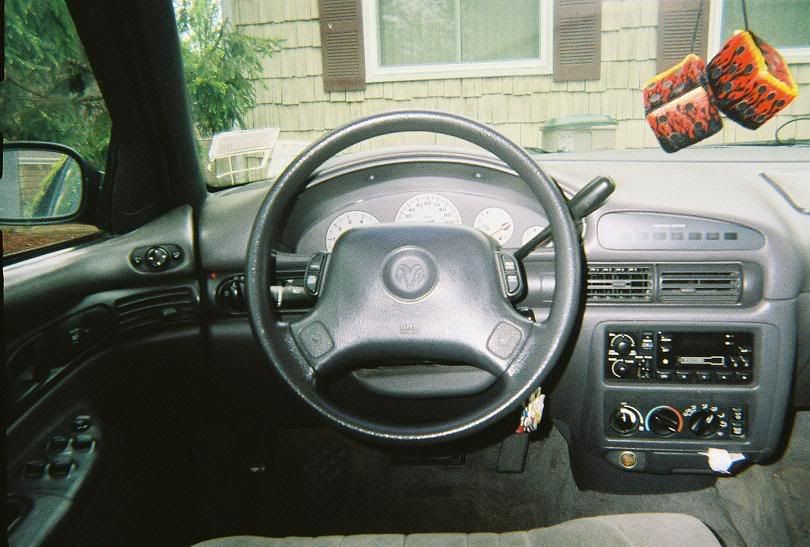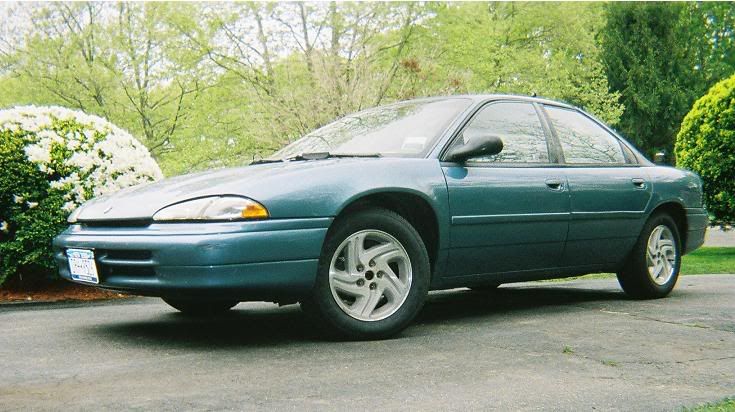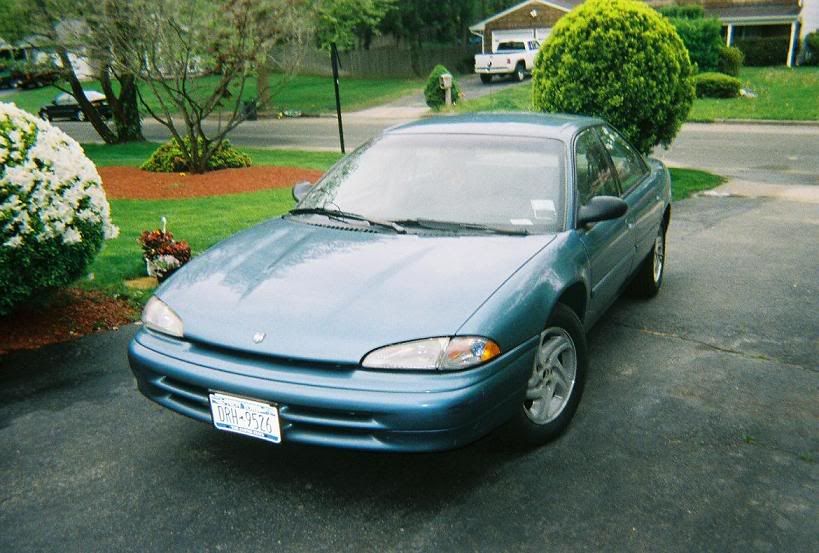 My engine bay before: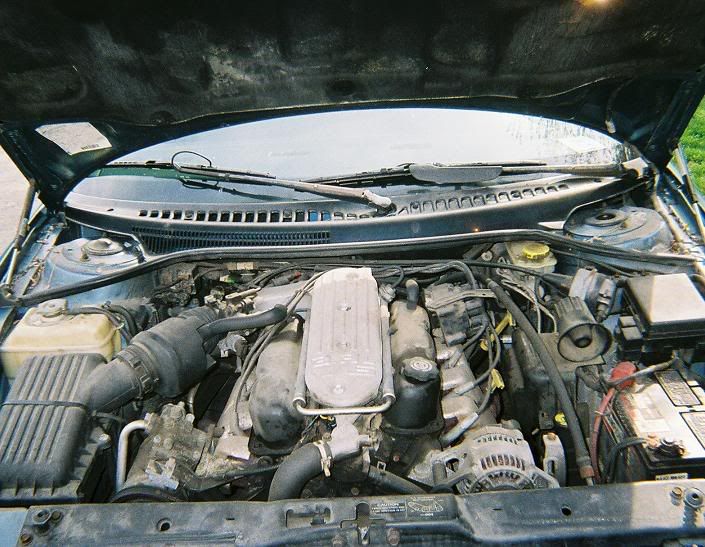 And After:
In front of my girlfriend's house.
Even my g/f likes to pose with ol' Blue Streak!
These two were taken by the golf course nearby my house:
Other things:
My JVC deck: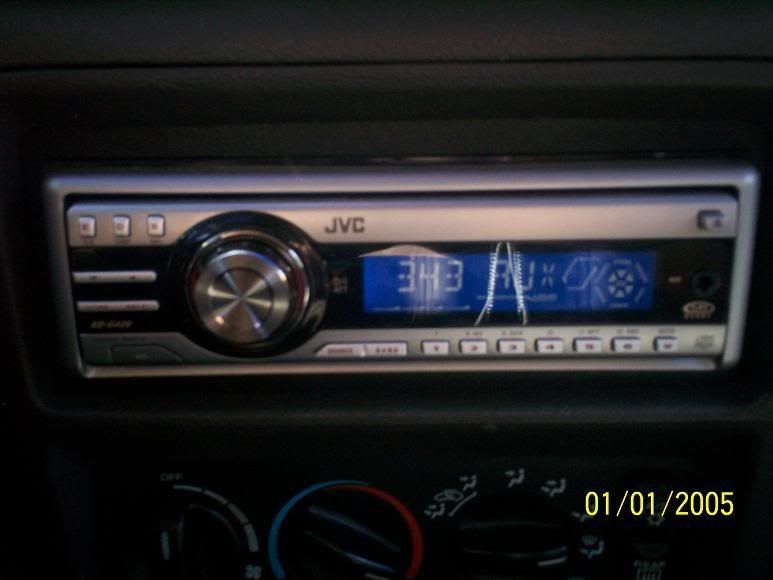 My MP3 player that I use with it, a Creative Zen Vision: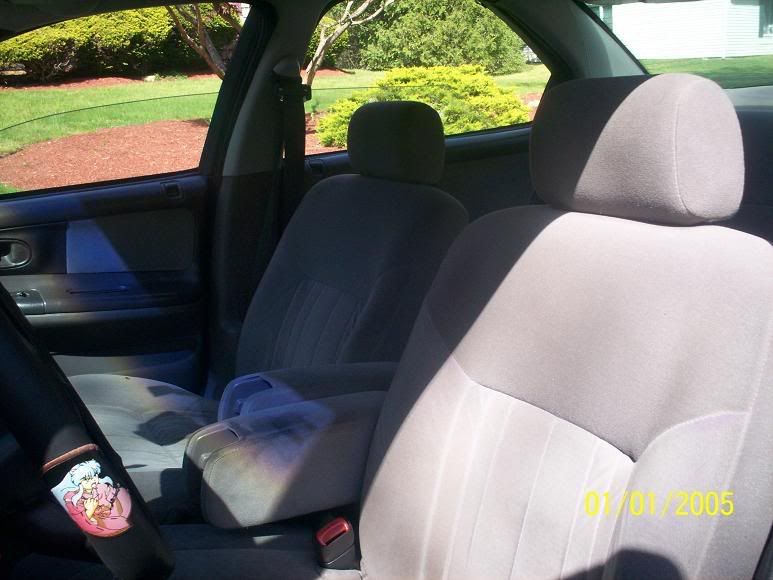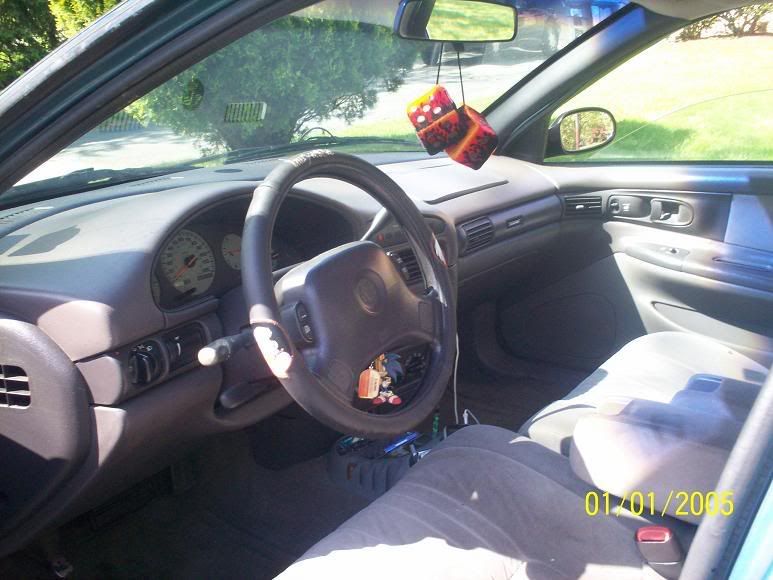 Yes, this is an InuYasha steering wheel cover...and yes, I love Anime.
Meh flamed out fuzzy dice: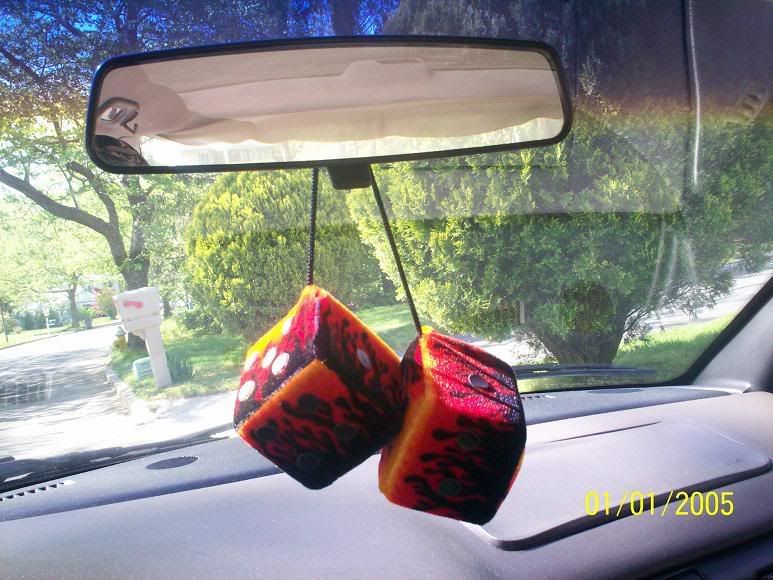 And my eight-ball antenna ball:
Here's the decals on my back window:
My flames give my an extra 10 HP!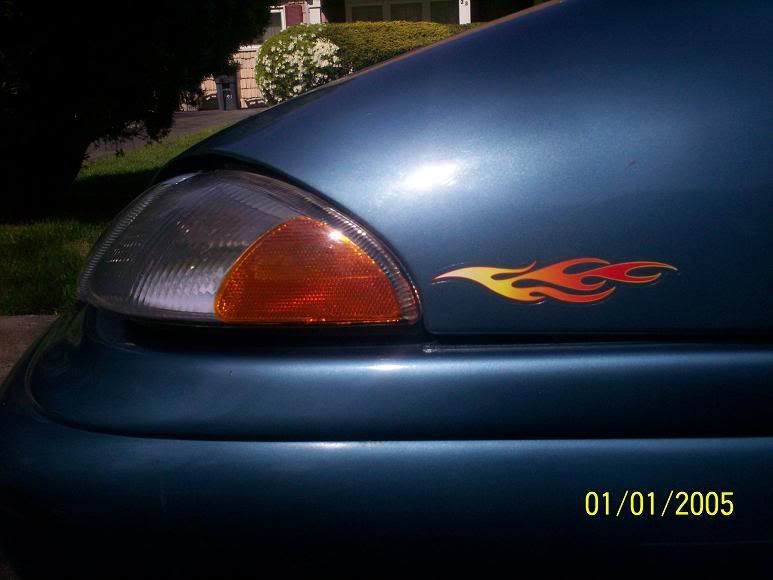 Such a nice back-end...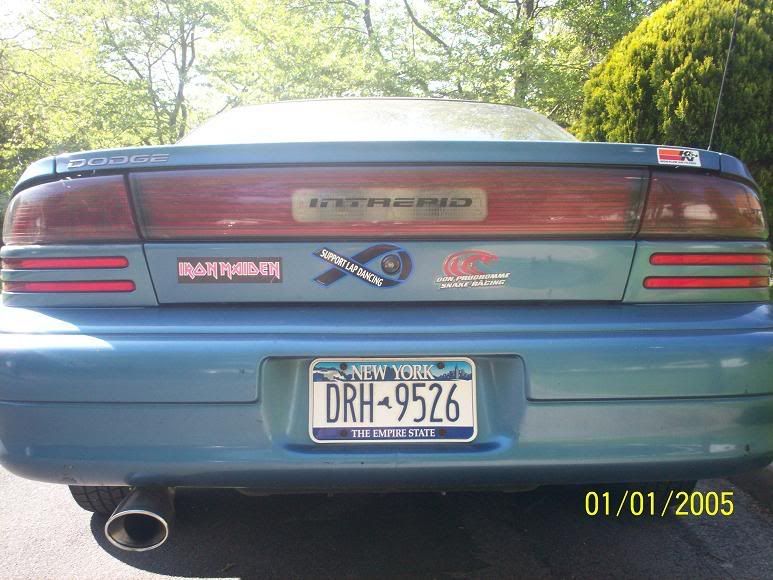 Rawr.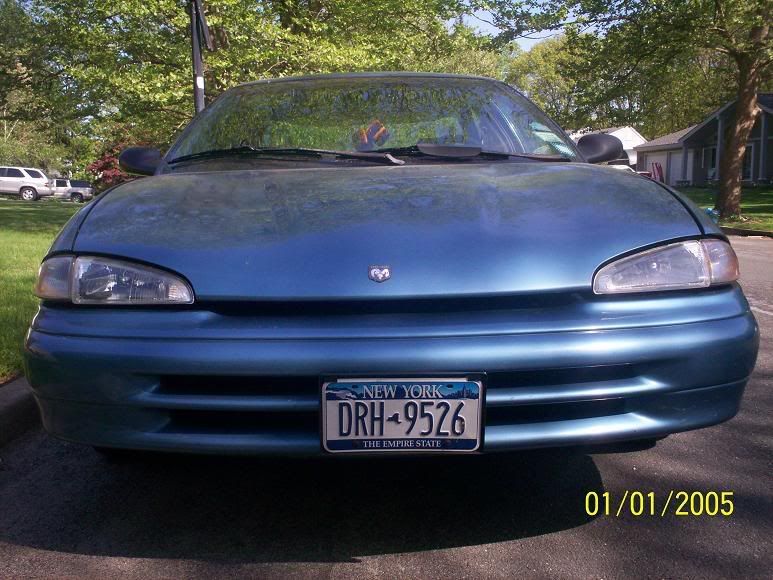 My millage as of 5/14/07 (Don't mind those stupid dates)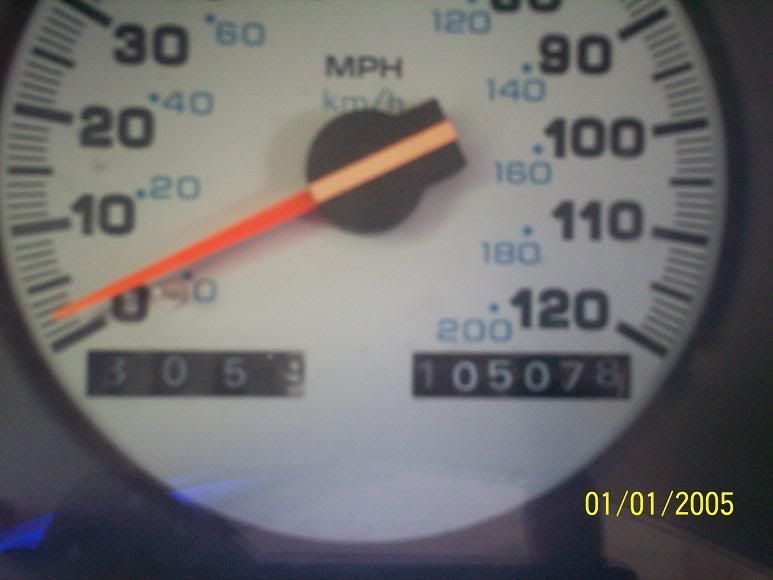 And I found a nifty way to get rid of my moisture problem in my headlights, I drilled two holes on each corner, so I can take compressed air and blow out all the water! (You have to look closely!)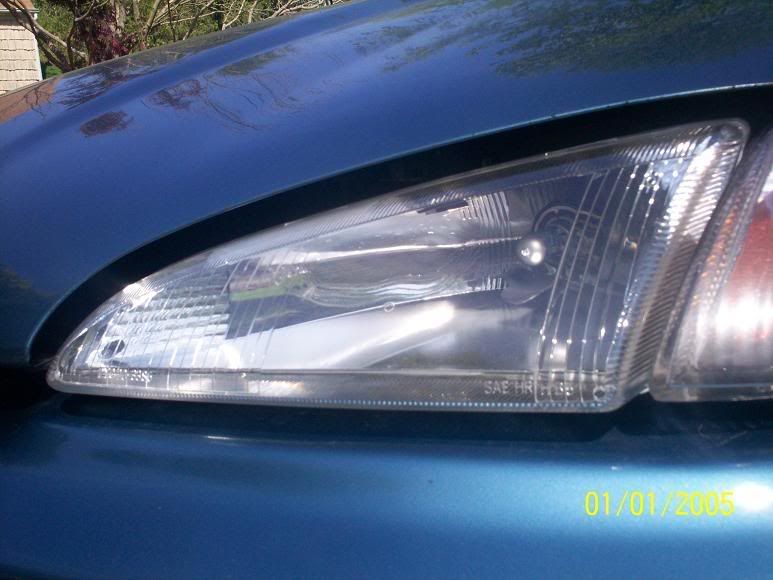 NEW PICS! <as of 5/18/07>
It was a slow day at my job a few days ago, so I took the time to clean it up under the hood.
Behold my 3.3L!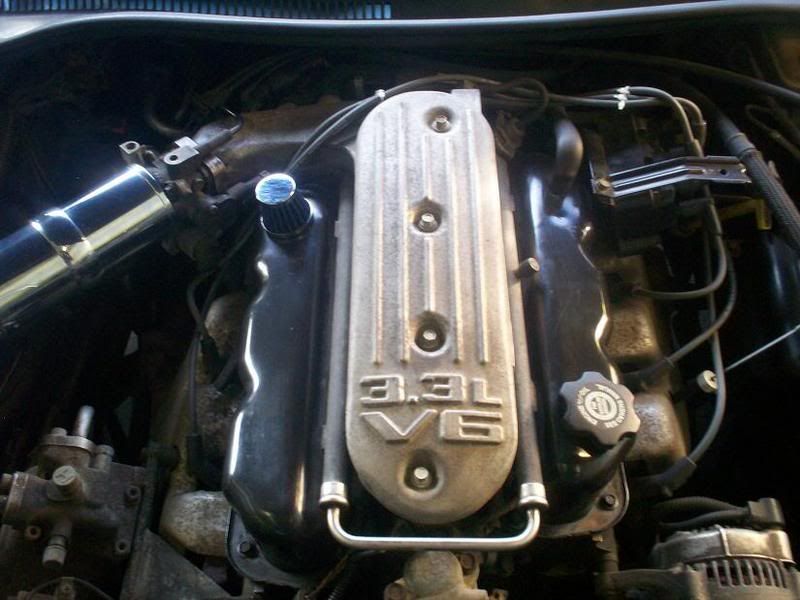 My tools of the trade:
Outside of the shop: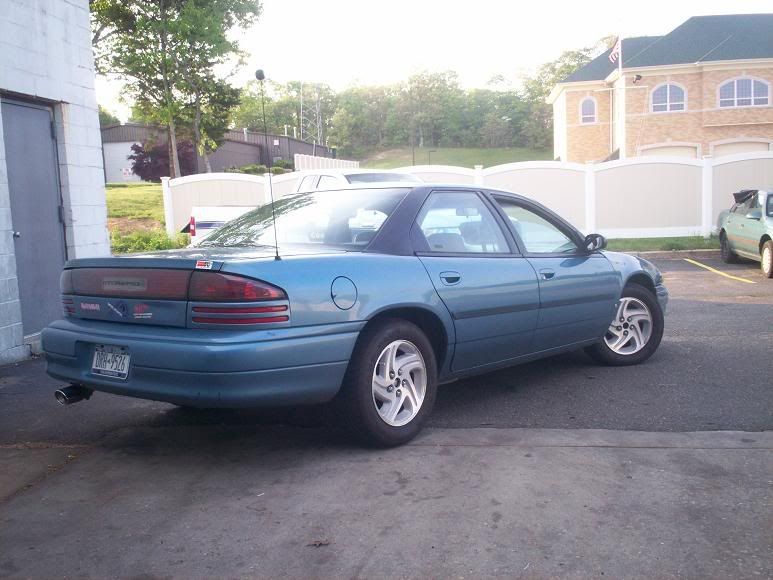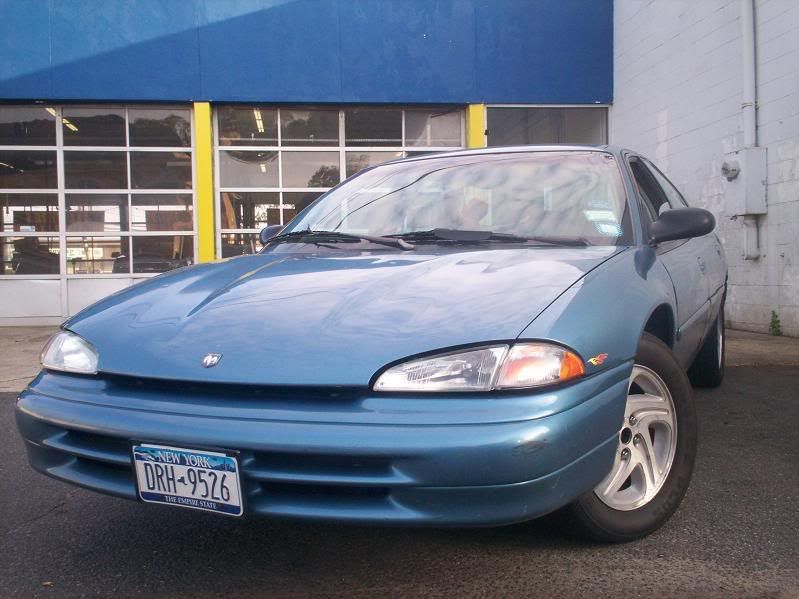 That's the Coram firehouse behind the shop, it's the biggest in the district, people like to refer it as the
"Taj Mahal"
of Firehouses.
And here's the Goodyear truck that we use daily (and beat the hell out of it.) It's an '06 Ford F-150. Unfortunately, it has the 4.2L V6 motor. My 'Trep can easily outrun it.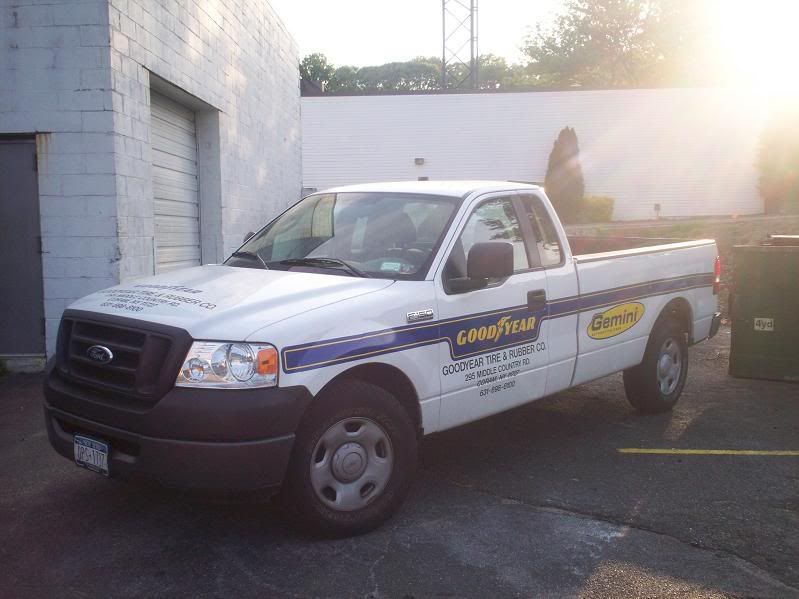 These were made by a friend of mine. The "pimped" version of my Trep: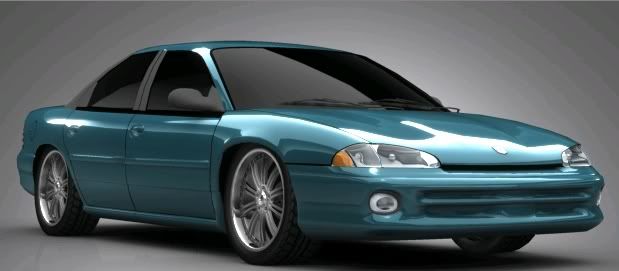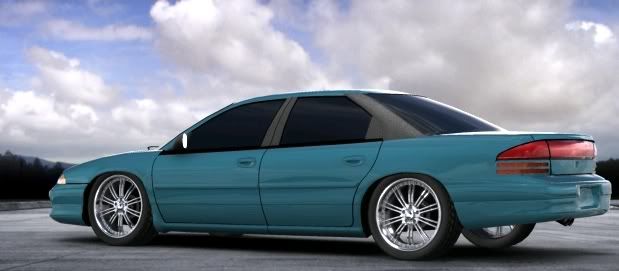 More pics!
New Floor mats, and no, I'm not packing NOS. LULZ
New pics! ~as of 6/7/07~