Discussion Starter
•
#1
•
So to go along with the fancy shifters there are a handful of other parts that I've talked with people about over the years. The steering wheel is a large project, but the same style of stitching as the shifters so I know I can do them, it's just time consuming.
The shift boot is the next obvious target, but this is the other style of stitching in the car that can be redone for cosmetic purposes. Instead of the baseball cross stitch it uses a double seam that is actually 6 separate threads. I toyed with it before and quickly realized that it would be far more difficult to redo by hand and look good. I have now approached it with a renewed vigor.
Here is a tease of my first full attempt. I just did the vertical seam down one side. I have to do the other side before I can do the small seam around the top of the boot. I think it's looking pretty good for the first time through, and I'm sure I'll get better at it. One odd thing is that the factory stitching that I'm retracing isn't perfectly straight, so in a few places that you'll notice it skews slightly, but I assure you that wasn't by my choice. It just stands out more when the thread is a contrasting color.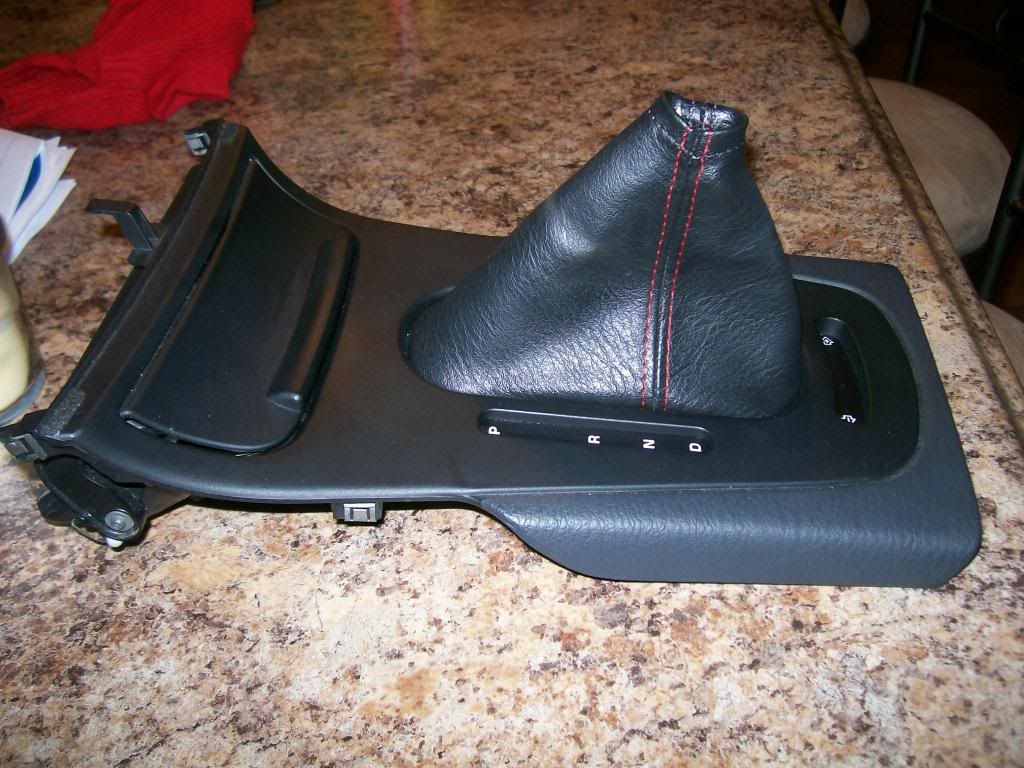 I expect to have it finished and installed along with the shifter tomorrow night. Now that I'm figuring out my methods for this watch out. Center console lids to match are finally coming next. There are a couple of people that will be excited about that prospect that contacted me to see if it could be done years ago.