:00000024: I figured I would start one. The car is a 2001
Dodge
Motorsport SE w/sunroof. Originally my company
car
now, one of my toys.
Mods:
Tinted windows
Debadged
Automatic Temperature Control
EVIC w/psi+IMPG
Auto Headlights
2.7 to 3.5L H.O. conversion
Federal ECM--no speed limiter
Dual Exhaust- TruBendz
ASP underdrive pulley
K&N FIPK II
70 mm TB
Limited Slip Diff
Carbon Fibre look Aluminium fuel door
Auto Stick Conversion
Painted Brake Calipers-RED
Intrepid decals on calipers
Cross drilled and slotted rotors
Black A pillars
300M Special Stuts
Eibach Lowering Springs
Wood/Leather Steering wheel
Steering wheel radio controls
300M ProAm two tone Heated, Memory seats
Dodge Ram Head embroidered on the front headrest
300M ProAm two tone Rear Seats
300M Leather Console cover
300M Leather/Chrome Shifter
300M Lighted Visor
Auto Dimming rear mirror
300M
Special Mirrors (auto dimming and turn signals)
300M Special Gauges (150 MPH)
300M "Special"Door Panels
300M "Special" Dash
Rear Courtesy lights
Chrome door handles
Chrome switches
Infinity II sound system including rear door speakers
RB1 nav unit and 6 disc changer
Painted
intake
(chrome) and valve covers(Hemi Orange)
Stripes and the roof is also black
Oh yeah! ZEX wet Nitious system (75 h.p. shot)
Nascar style rear spoiler
Viper style front end
Showcars GT rear
Shaved door handles
Shaved antenna
Shaved trunk lock
Intake spacer
Black Diamond headlights w/clear corners Silver star turn signal bulbs
Prowler Pro Gears 4.98
I am sure there is more but I can't remember every thing right now.
Future Mods:
Turbo 5-8 psi boost
In the begining after adding the ES front bumper cover.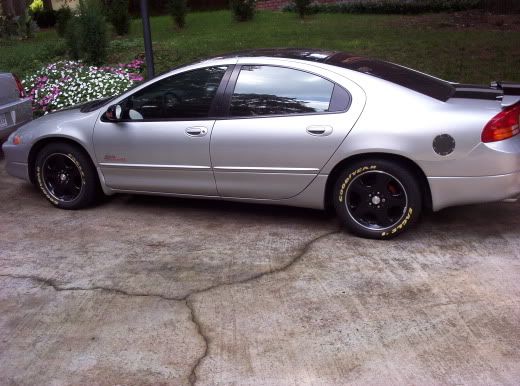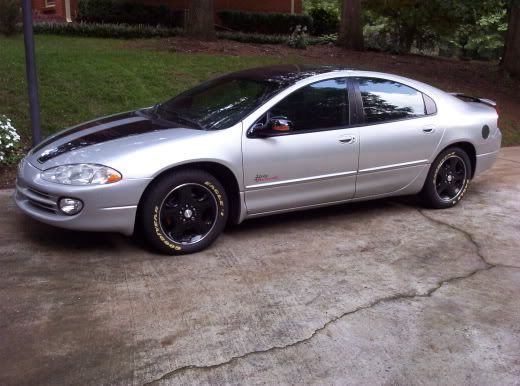 Braggin Right "05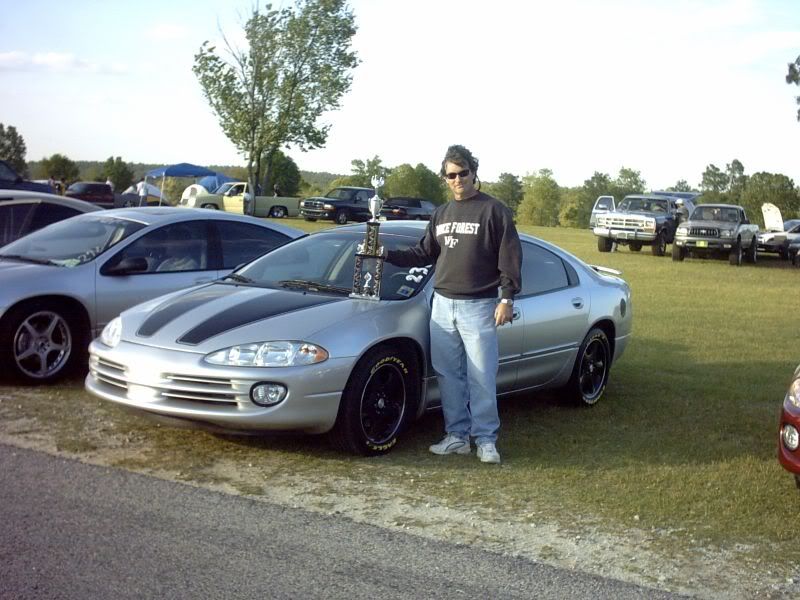 New Stripes and ES bumper added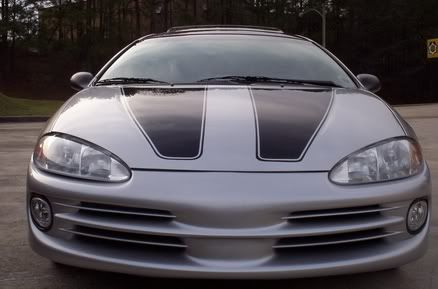 More Stripes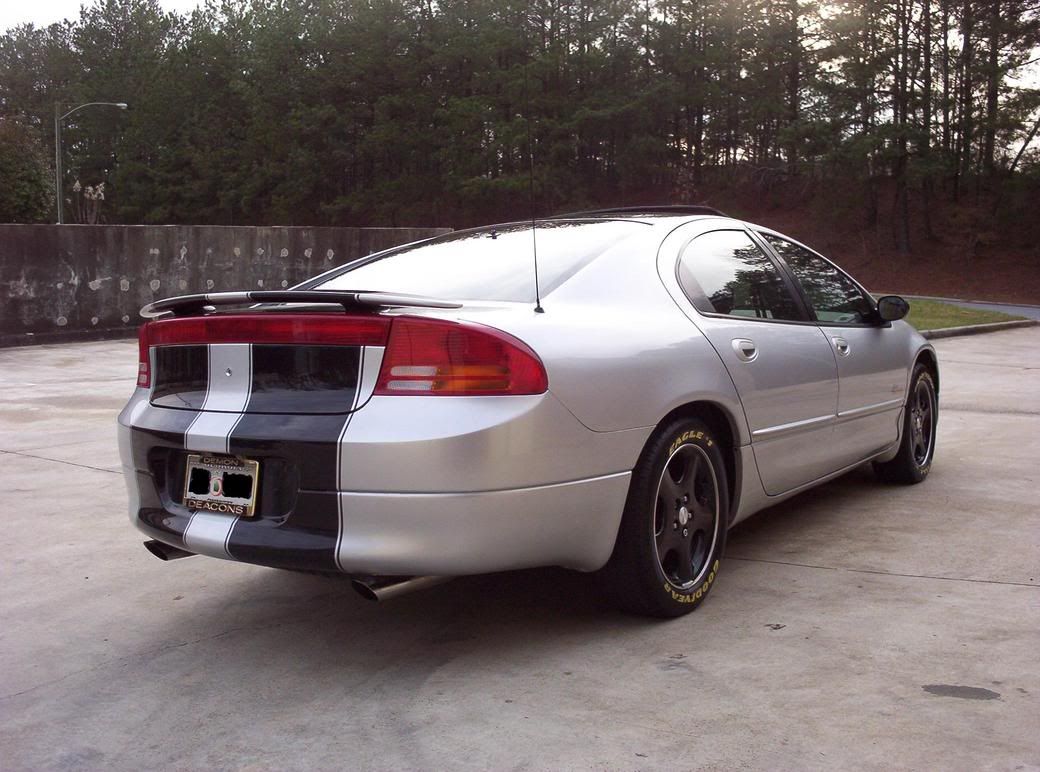 After lowering / Carbon Fibre Fuel Door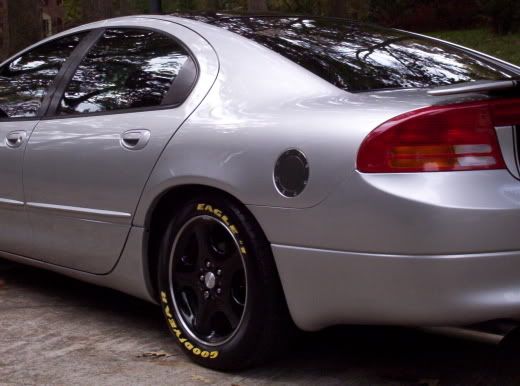 300M "Special" Mirrors added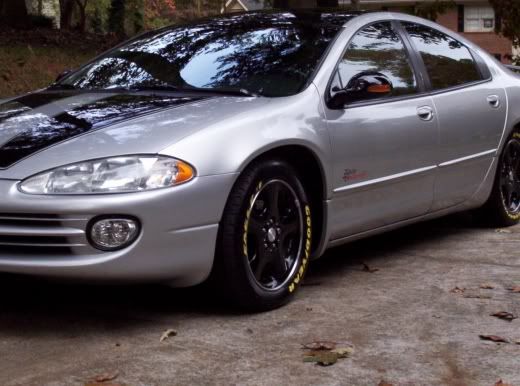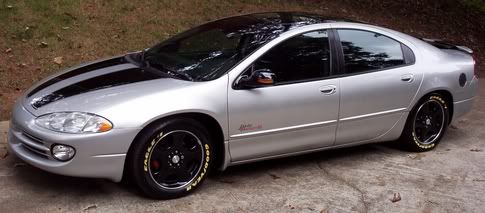 New trunk image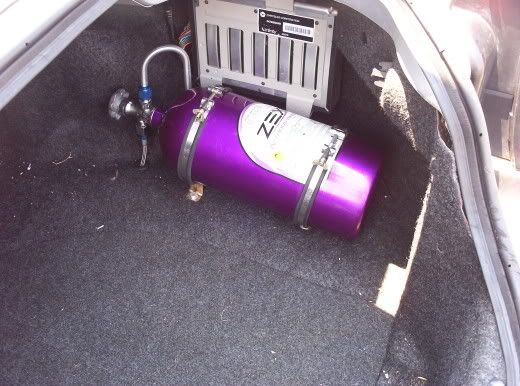 300M ProAm Seats/ "special" door panels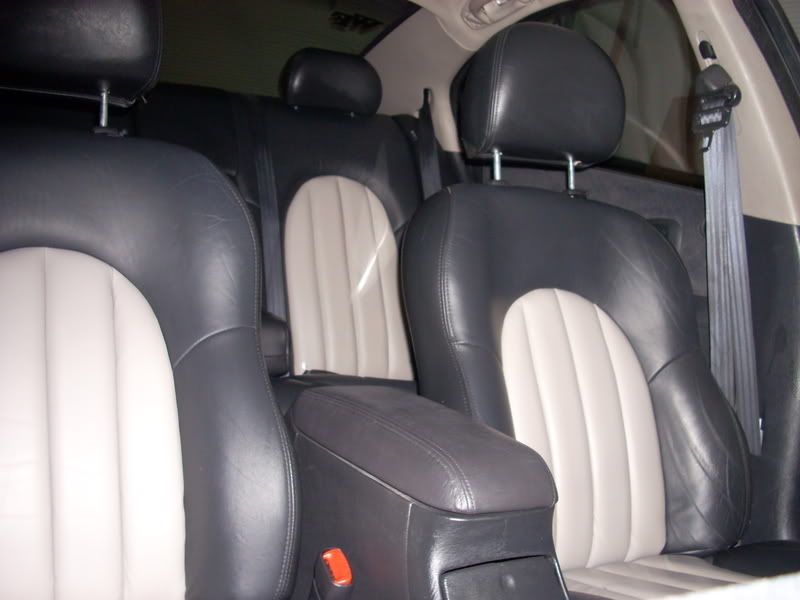 New "Special" Dash w/RB4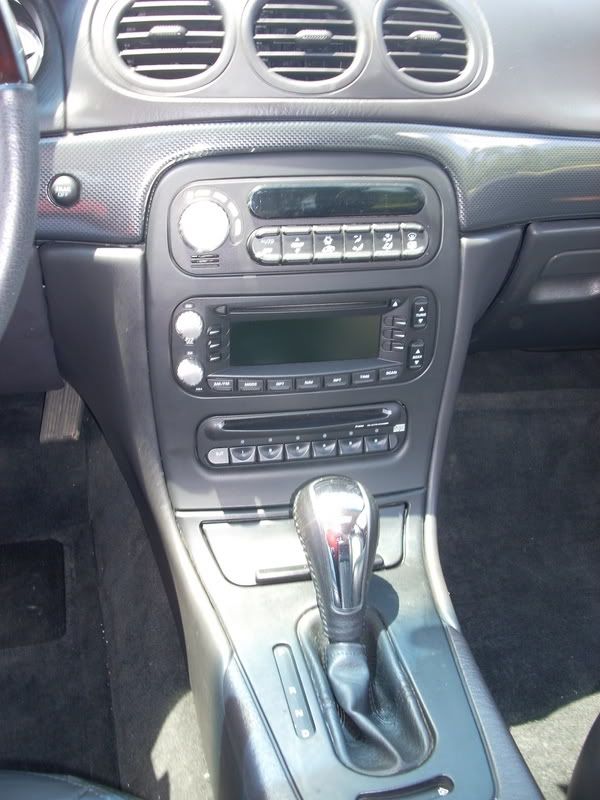 Eye Candy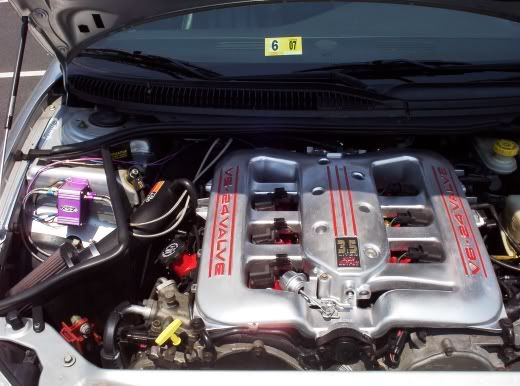 Updated shot of upper plenum
And for the NOW, Nascar Spoiler Project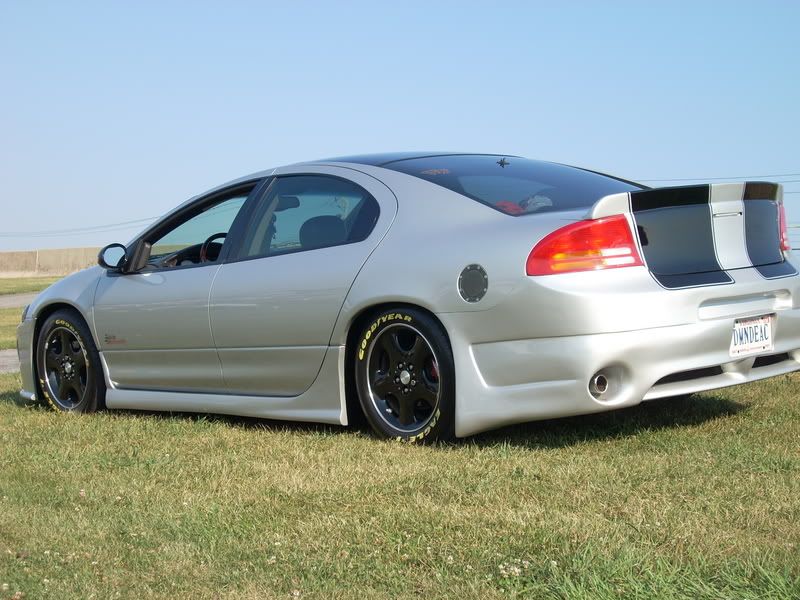 Nose Job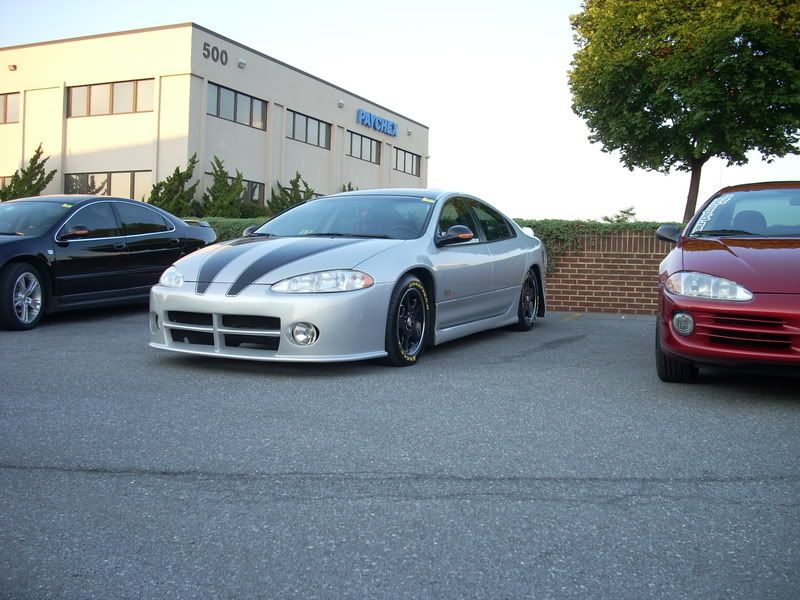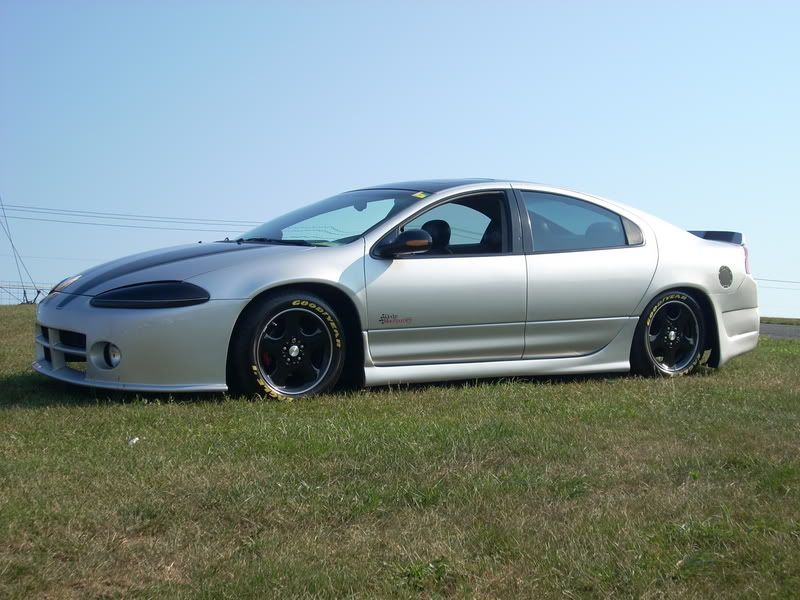 Shaved handles and door molding removed
Sneek Peek just before Carlise '07