Discussion Starter
•
#1
•
I've been shopping around online, trying to piece together a decent PC. Back and forth, comparing prices and blah blah blah... when I decided; the hell with it!
Drove down to our local CompUSA, walked in with a $2000 budget and started shopping. This is what I bought:
CPU - Intel Core i7 920*
Motherboard - Evga X58 SLI LE
RAM - 6 GB (3x2GB) Corsair DDR3 (1600mhz)
Video card - Nvidia GeForce GTX295 :biggrin: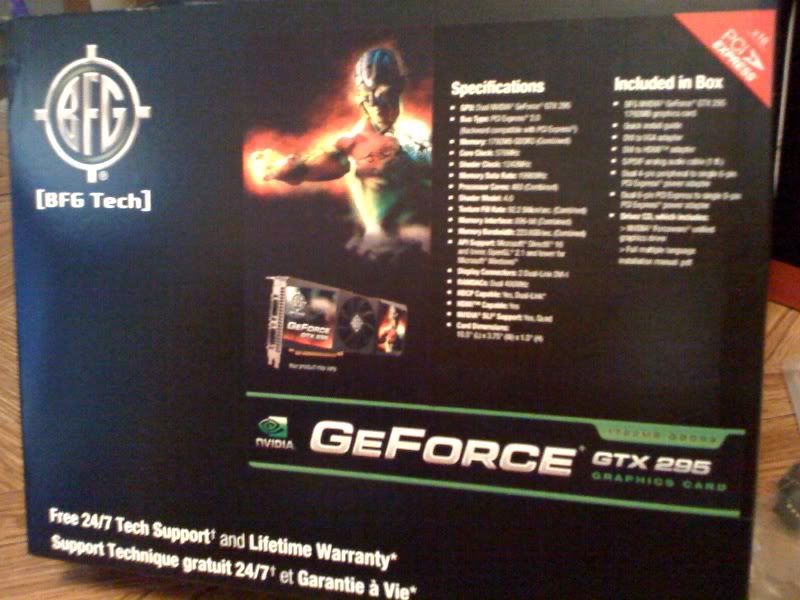 Power Supply - 850w Ultra X3
Case - CoolerMaster HAF 932 full tower w/push button release HD trays, 3 huge 230mm fans and one 140mm fan
HD - I went ahead and pick up an OEM WD 1TB SATA drive cuz they were only $89 (I'll be using my 74gb raptor for my OS)
Got one of these too
I originally planned on buying a PCI IDE controller card and cramming as many of my biggest IDE drives into it as I could for mega storage, but decided to keep my new machine clutter free and bought one of these to read my IDEs:
Oh, and last but not least, my new display...
Samsung T240HD monitor w/digital tv tuner and all the other bells and whistles... Including speakers!
Got out the door with everything above for $2139 (just a little over my intended budget) I think I did pretty good!*
Now... Time to build this beast!*
Oh yeah,
OS - Getting Win7 ultimate from Ronbo!*