Discussion Starter
•
#1
•
Well the time has come. My '98 ES has been starting to show her age... the factory clear coat began "pitting" about a year ago and it's been getting worse ever since. It's to a point now where I have quarter sized holes in the clear and many more (hundreds!) emerging "pits" or "bubbles" all over the car...
It's paint job time!!! ....but first, these vinyl stripes that I've been sporting around for the last 3 or 4 years have to come off. I've grown to love the look with the stripes, as many others have as well. It almost broke my heart to begin removing them from the car... and removing them wasn't easy either. Over the years, they got very brittle. I had to heat up the vinyl (with the GF's hair dryer) to be able to get any sizable pieces off at one time. And the vinyl left a nasty sticky residue on the paint... I'm still working on getting some of it off. It's a ***** even with GooGone. But I'm thinking... why don't I just sand it down with the rest of it? The clear HAS to be sanded down to the color coat at least.
Anyway, I'm taking this project on myself. This will be the very first car I've ever painted, but I'm not scared. I've been reading a lot, watching a lot of videos and talking to a few friends that do it for a living. I've also got you guys and RJ! (Trepcruzin) who painted his car and offered a lot of tips and pointers (thanks RJ!). Not to mention my grandfather, who
retired from 50 years running his own paint/body shop... so I kinda have it in my blood... grew up around it... seen it done a "couple" of times.
I'm not going to be doing some half ass job on this. This is my Intrepid... and it is my personal mission to produce a paint job on this car that is nothing short of stunning. This new paint job has to take the car to the next level...
Over the next few months, I'll be taking my time with it. The car will be parked in my garage which will be converted to a suitable paint booth. I'll have a 2nd car that I'll be driving (still working on this too!) So, there will be no hurry because while the car is parked... I'll be doing all four struts as well! (I'll probably do those first, before I actually start painting... my painting environment needs to be clean clean clean!)
Anyway here's where I'm at today... still removing the residue from the vinyl stripes... what do you guys think? Just sand right through it?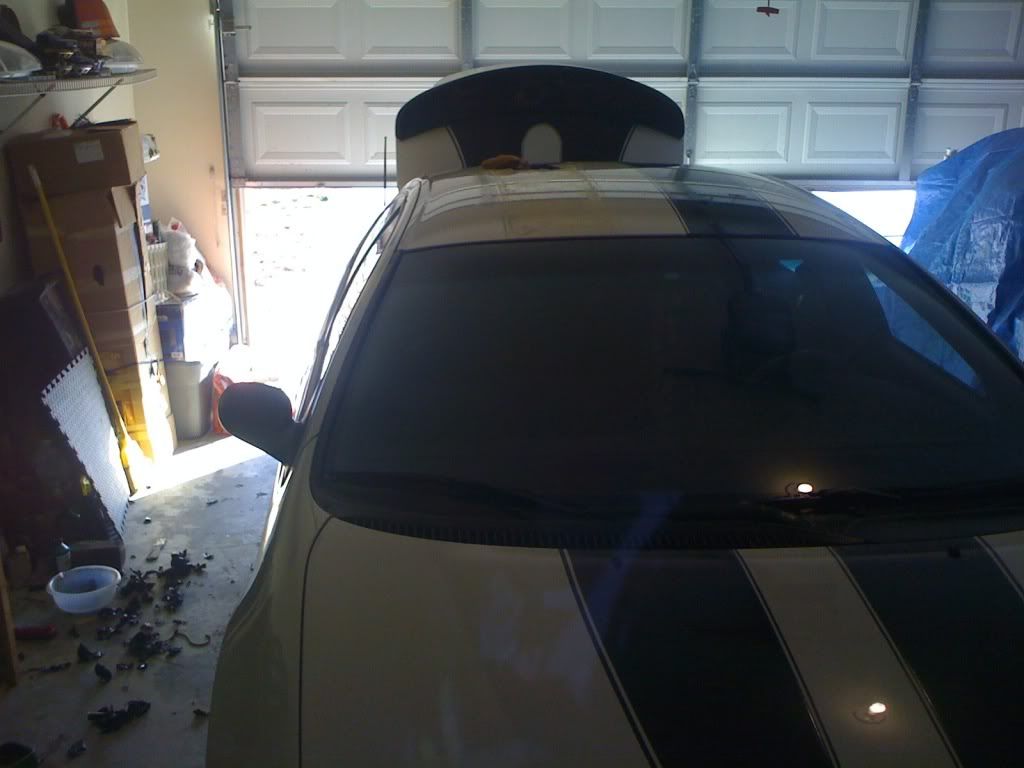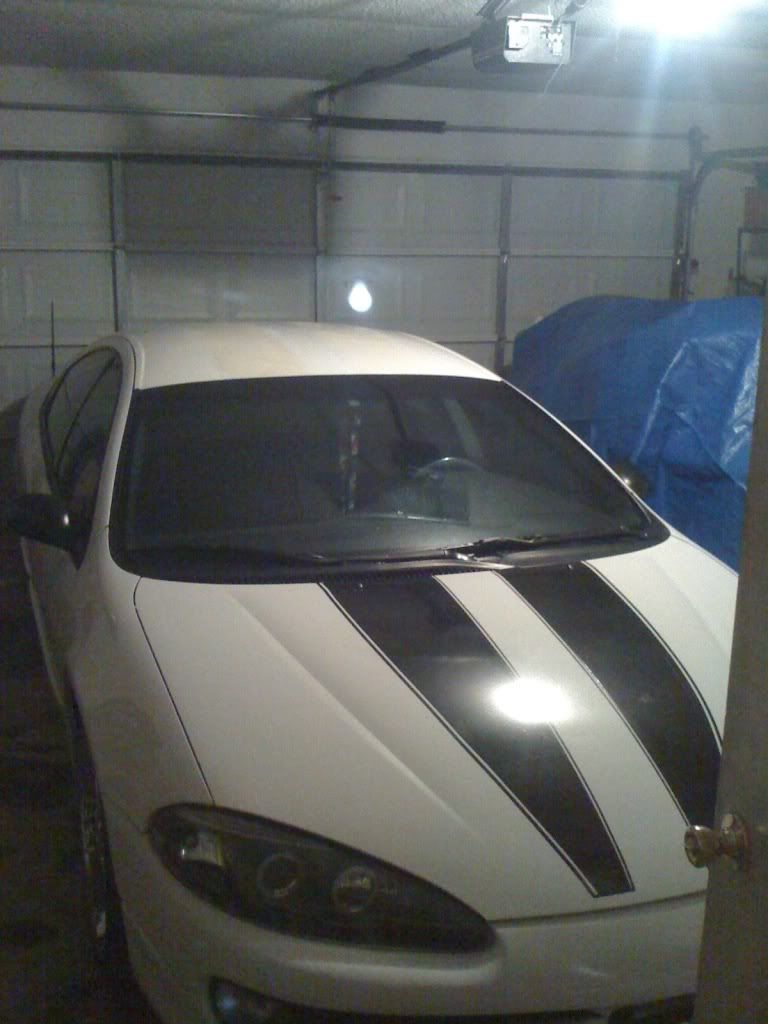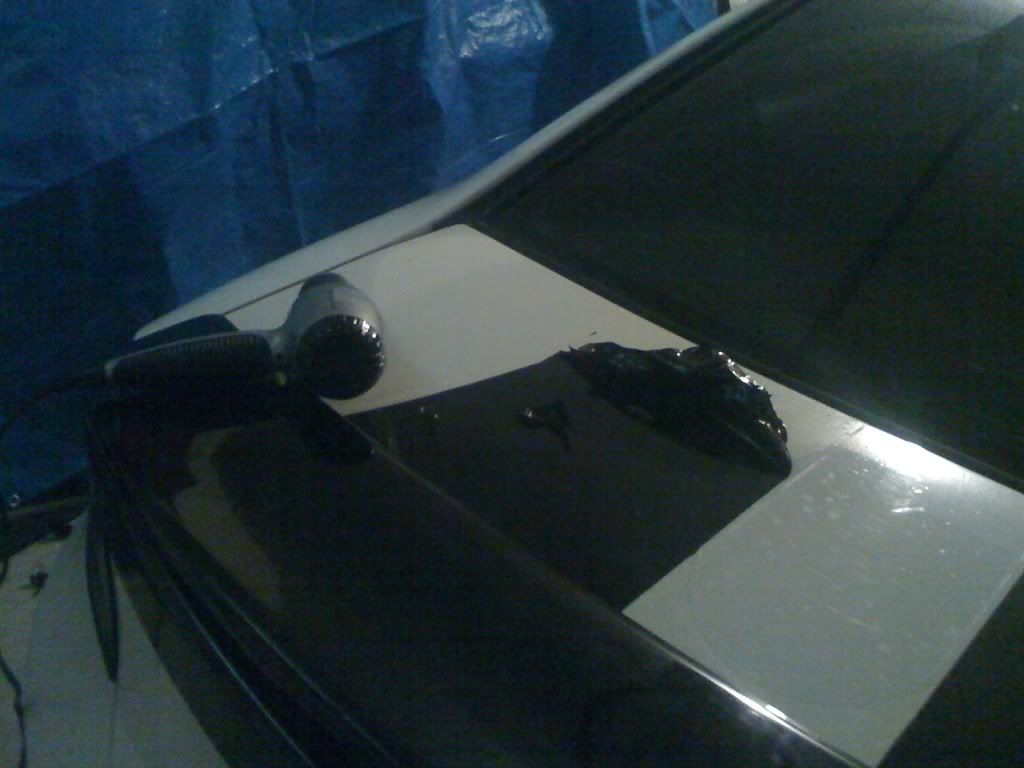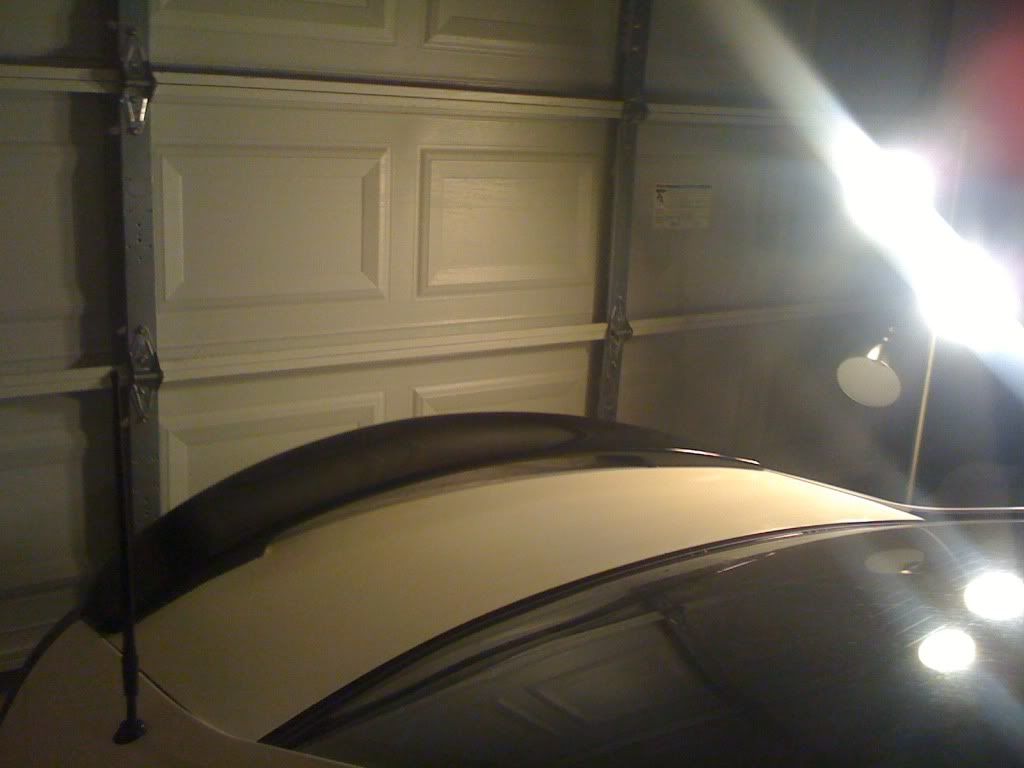 In this pic, you can see some of the clear coat issue that I'm having... the reason for this paint job. Those are the biggest holes. The rest of the hundreds of little ones are all over the car... about the size of a pencil lead to an eraser.