Discussion Starter
•
#1
•
Like some of you, I got bored with my interior. So I started changing things, may have gotten a little bit out of hand. There is not one part I have not had out of this car. Thought I would share the evolution of just the center console. This is a time line of it over the last 3 years. It has changed many times and will be changing this spring as well. I started collecting pictures and decided to throw it all in to one thread. So here goes....
The first thing I ever did to the car (MOD wise) was the clock background: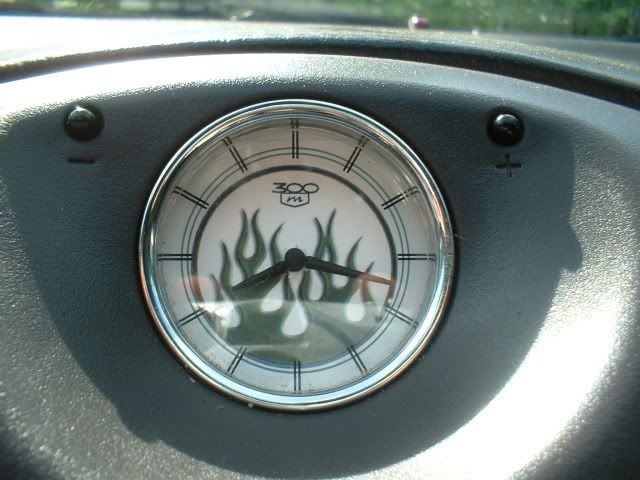 Then I decided to learn how to paint.... Gloss black was not my favorite:
So I went to titanium silver. Took my time on this one and learned how to wet sand: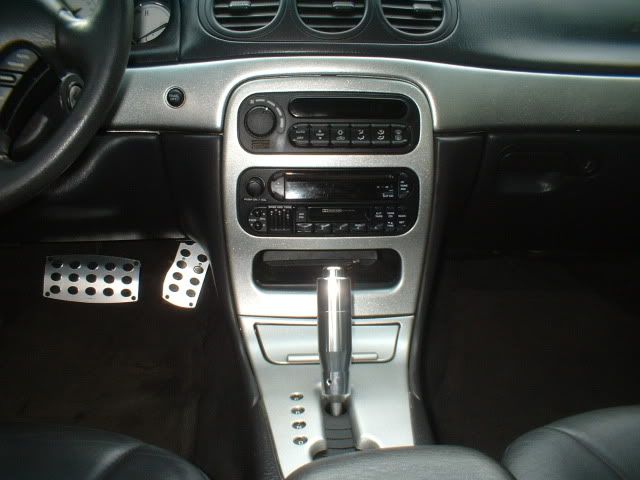 Then I got into wiring, after years of wiring my computers, it started on the car: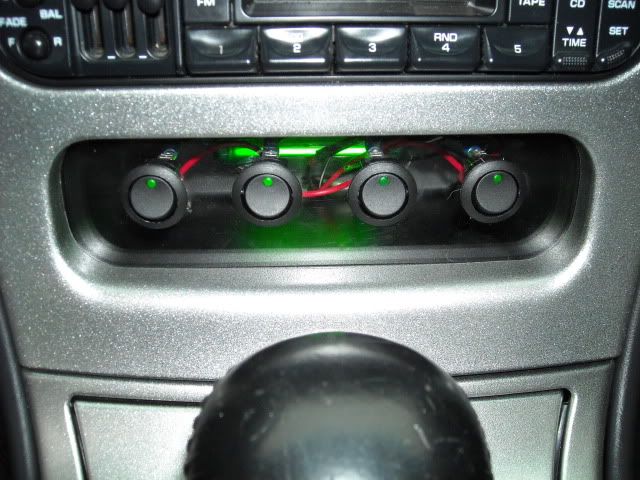 Switches controlled the dash neons and door LEDs: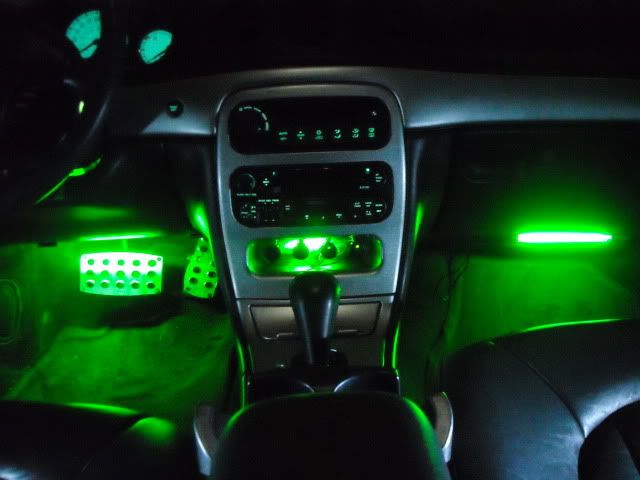 Stayed this way for awhile, then I found a water jet machine:
To do this I had to relocate the radio and climate controls to the console and lid:
Got some gauges, a GPS, and few more switches took some wiring: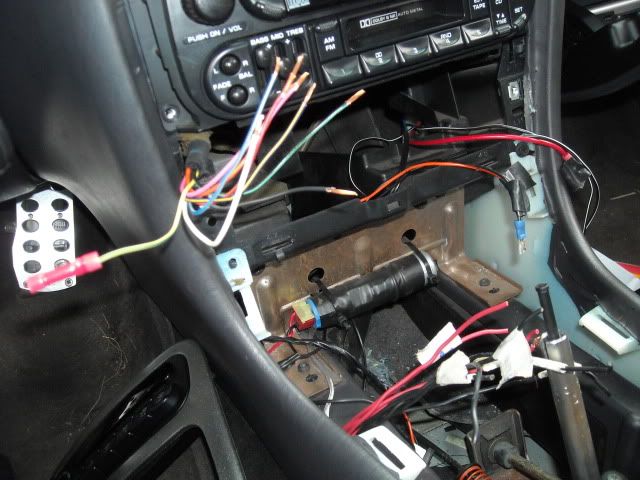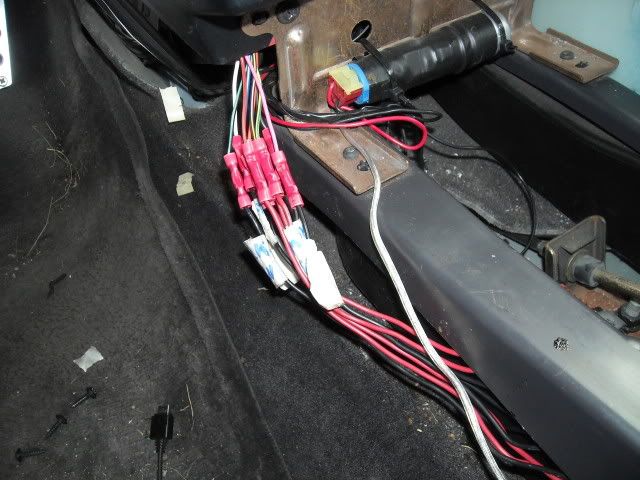 This was the finished product: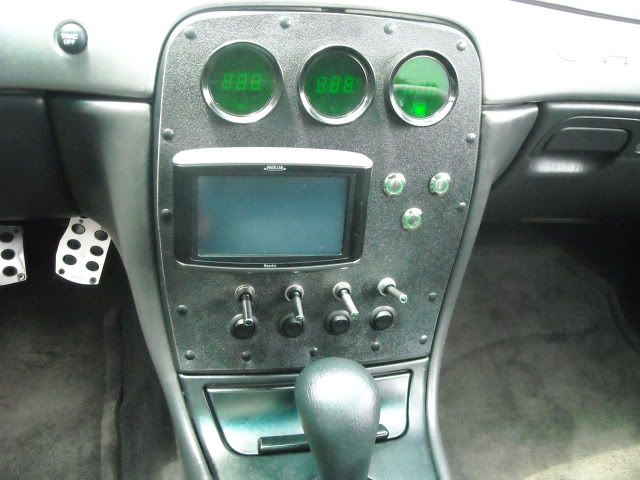 Without GPS: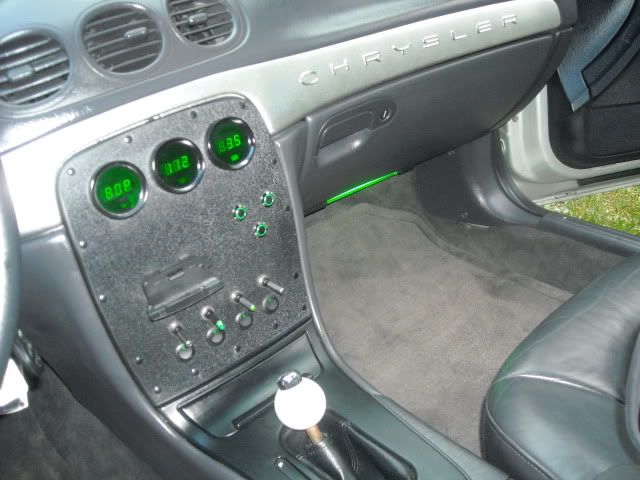 The GPS got old, and I had a few more ideas, this was going to take time:
Wanted to relocate a few things, first time fiber glass use:
Got the evic housing from a fellow member, thanks buddy: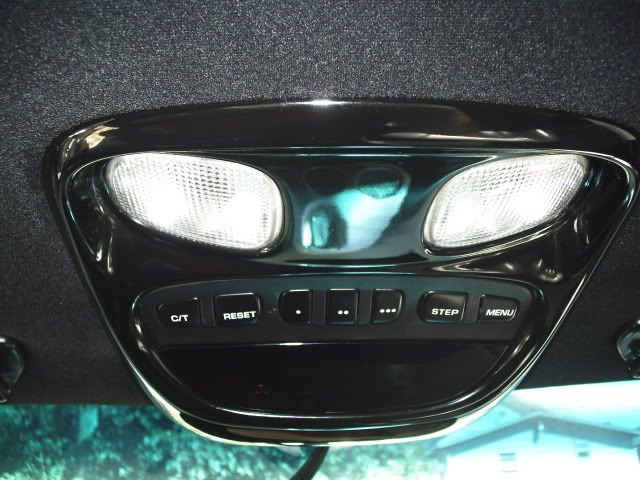 Then it was on to extension harnesses, I didn't like cutting factory wiring, yet: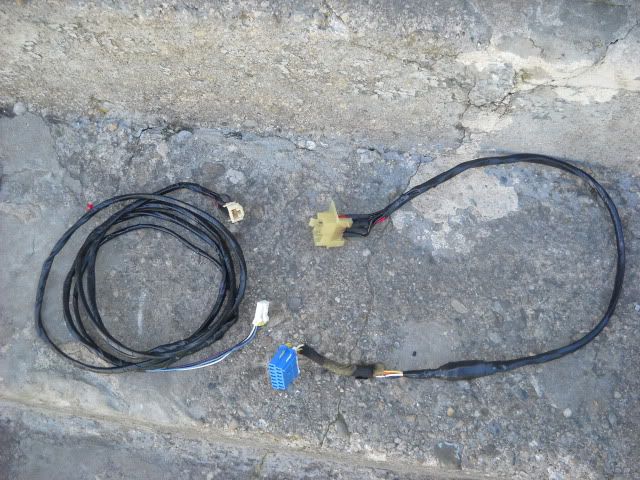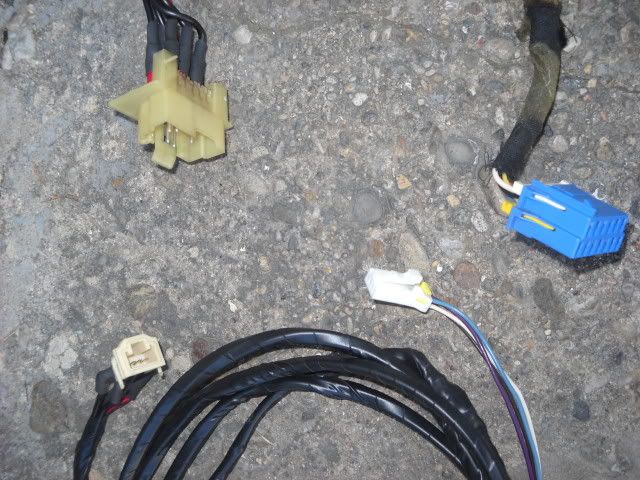 And this is the whole set up now, (except now I have Glow Shift gauges in):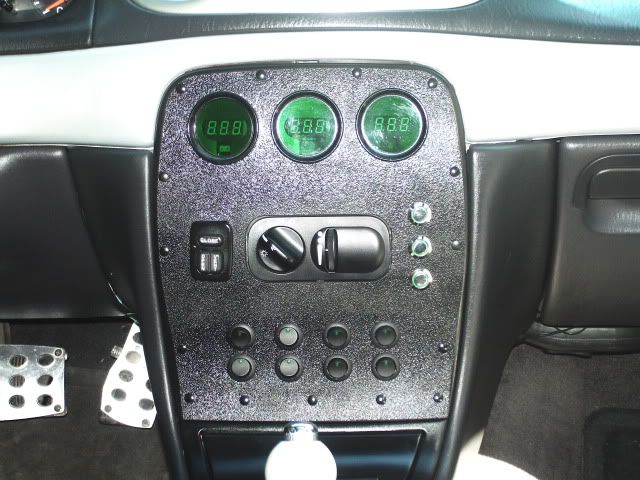 Heres the Glow Shift gauges: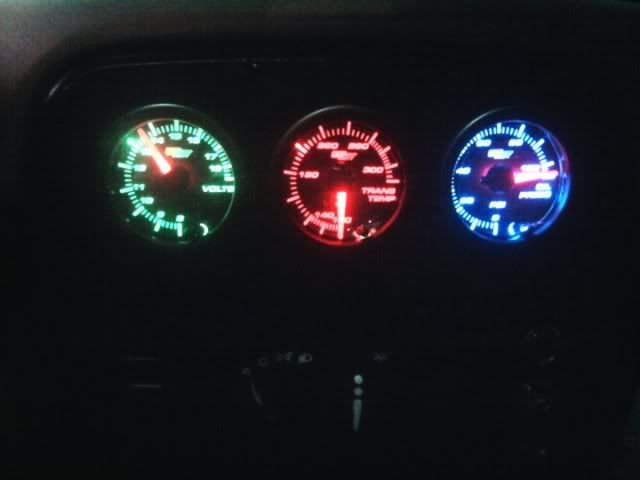 Most of all the knowledge I got to do this with was from the forums. I appreciate it guys.
Any questions let em out!
(and yes I am going for a space ship theme :baseballbat