Discussion Starter
•
#1
•
For the first time in three years, I own one Intrepid. Not three, not two, just
one
Intrepid. My steel blue 2000 Intrepid ES left my driveway with its new owner moments ago and I already miss it. It was a great car for the three fall/winters that I drove it and the new owner is excited to have it and promises to treat it well, even if he does live on a dirt road.
A few weeks ago I purchased a 2008 Sebring Touring Convertible and was trying to decide whether or not I should drive the Sebring in the winter and sell the Intrepid, or keep the Intrepid and put the Sebring away. Considering I am storing the silver car yet another winter, two cars in storage just seemed silly.
Here is the last picture I have of the Intrepid before she left: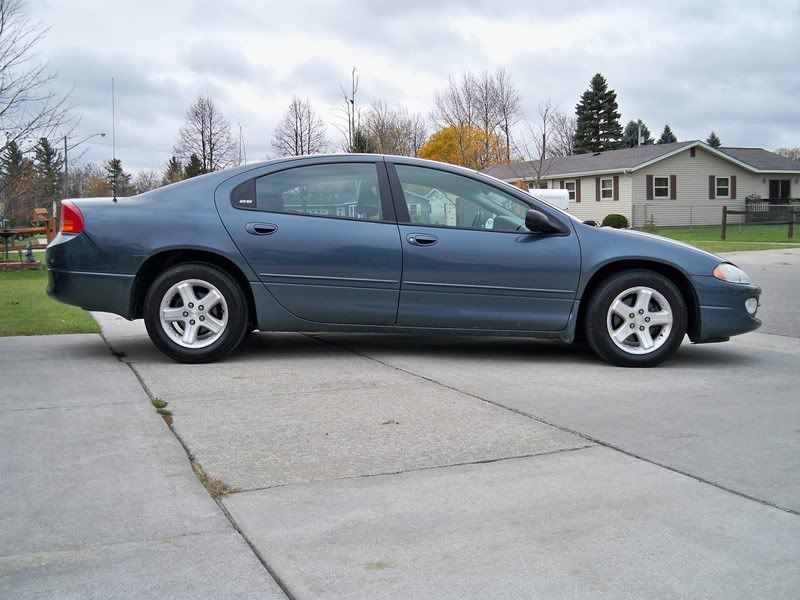 And now for the Sebring (filthy from the rain we've had the last few days, but it will be spotless this afternoon!)...
It's a 2008 Chrysler Sebring Touring Convertible with the 2.7-liter V6 and 4-speed automatic transmission. It's by no means as spirited as the Intrepids are, but I think it has just enough power to drive comfortably.
The exterior is a nice metallic black and the interior is two-tone tan leather. It's got remote start, heated seats, side airbags, in-dash CD changer, Bluetooth hands free phone, and tons of other features. My favorite thing is the power convertible top. Coming from a family that has had several Jeep Wranglers, it's a huge luxury to have the top go up and down with the touch of a button instead of a million snaps and zippers!