Discussion Starter
•
#1
•
Front Strut Replacement (Plenty of pics)
It was time to replace the front struts after 140,000 miles. The isolators were completely gone.
This project involved replacing the following components:
Struts
Upper & Lower Isolators
Front Brake Pads
Bearing Seat
Lower Control Arms
Strut Rod Bushings
Sway Bar Bushings
Inner Tie Rod Bushings
Tranny Fluid & Filter
Differential Fluid
The parts used are listed below (same order as above)
Monroe 71668 / 71667
Monroe 905988 - 905989
Advance Auto Everwear Gold
Moog K7337
Moog RK7211 – RK7213
Moog K8516
OEM for 300M Special Front Sway Bar
Moog K7349
Driveworks DW-FK253
Castrol 70W90 (?) Back gear oil.
I reused the upper mounts and jounce bumpers. One jounce bumper was worn but without a replacement on hand, it went back in. To anyone changing front struts at this mileage, get the jounce bumpers.
After 3 weeks and roughly a couple of hundred of miles, all is fine with no noise and a SMOOTH ride.
I truly wish those Quick-Struts were done properly, as the upper mounts ARE two different parts for each side. If those Quick-Struts had no issues, this job would have been easy. The rusted nut and compressing the spring made for slow times.
I will say I ran into a few issues of the rusted strut nut, compressing the spring, and losing a drive shaft to my own fault. These issues are mentioned in the pictures below.
Onto the pictures.
Starting out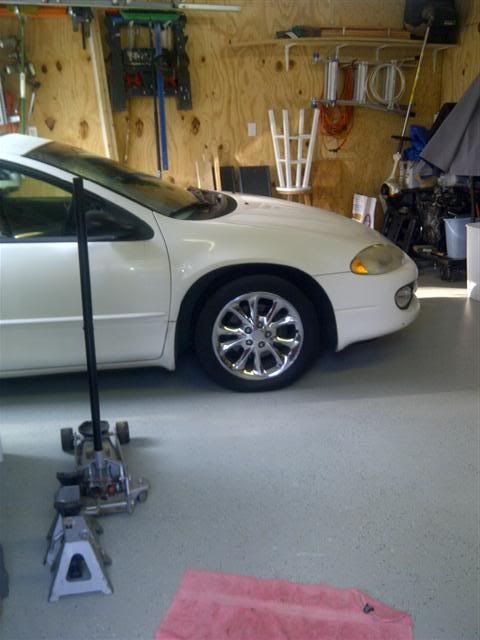 All torn apart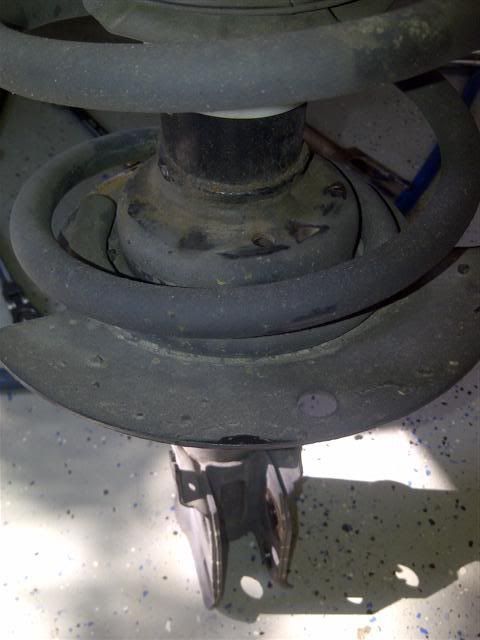 Next Post