Discussion Starter
•
#1
•
Being the sole provider for a family of six in Northern California doesn't leave a lot of spare money for anything as frivolous as car stereo. (My wifes term not mine
) It only compounds the problem in that I am an audio purest and want far more then I can afford! So I have been gathering equipment as I can afford it, purchasing only when the price is right. The two biggest issues I have had with this process is my own impatience and the fact that building up equipment slowly has given me too long to think about what I have purchased. I am constantly second guessing my decisions and thinking I should have gone a different direction. At this point I have the core equipment needed to start the build this weekend. I will add a second and possible a third amp as well as subwoofers as a second phase. Here is what I have so far:
I started with an Alpine MRV-F407 amplifier which I have owned for a while. It's a solid 4 channel amp @ 60 watt/ch. For now this will run the front and rear speakers.
I will use this AudioControl LC6i to convert and adjust the high-level output of the stock head unit to seperate low level signals for front/rear and subs.
I am going to run Alpine SWS-610c 6 1/2" seperates in the front and Alpine SPS-619 6x9's in the rear.
I picked up a spare set of sail speakers that I will mount the Alpine tweeters in and also picked up some Gen 1 rear panel speaker grills which I have painted to match my interior. This should make everything look as clean as possible and improve the sound of the rear deck speakers.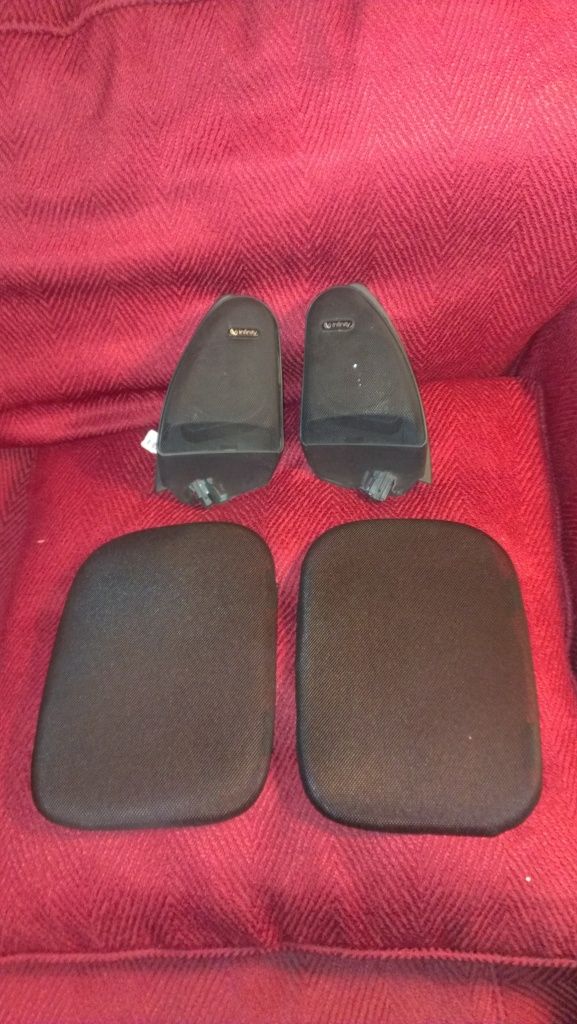 Lastly, for now anyway, I just received my wiring from KnuKonceptz.
Well that's all for now I plan on documenting my build with pictures as I go. Hopefully this weekend won't be too scortching hot! :cheers2: