did this for my dad, he was complaining about his bad lights. Its just some spare parts i had laying around.
You can guess what most of the parts are. Im just waiting for the 3m film since they have been polished already and they will be installed.
if any of you have seen this vehicle or any gm vehicle for that matter you will know that they dont have headlights, they have capsules. There was no rear to the headlight, hence the plumbing custom stuff. Its still not done but perfectly aimed and ready to be painted (back side, i hate ugly headlight backwork).
Ill have more pics when i get them finished up and then the final cutoffs.
Gotta clean the bezel/shroud a bit LOl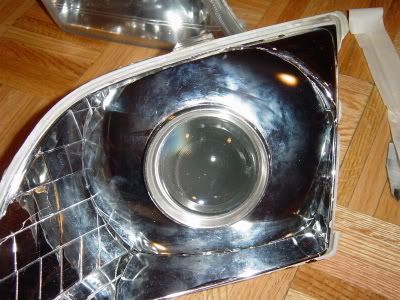 both done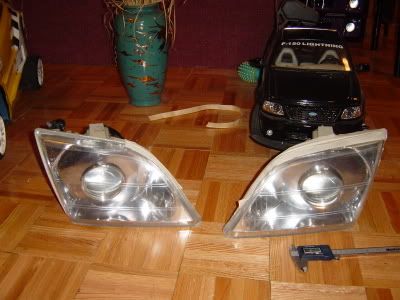 rear capsule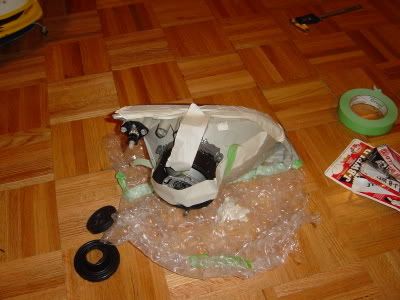 rear shot - needs to be painted grey/beige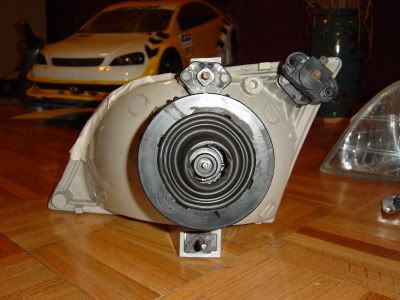 front shot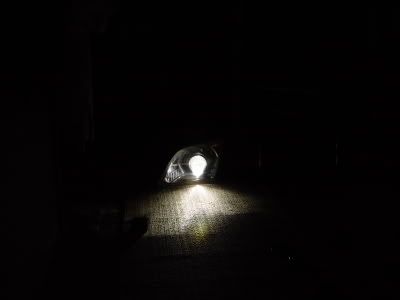 cutoff (e55 bixenon) a little bit of glare... but ive tried some packing tape and it does make a difference, the cutoff was cleaner and less glare of course. Patiently awaiting my 3m film, should be in Monday Aug 28.
Ill have installed pics up as well. My dad was all excited LOl... like i was when my retro was done, except he just saw it before and after, no actual work LOL..
The pros are the easy to work headlight but the cons are the silicone sealed unit and the capsule design which has no rear end.
The front lenses are very thick so sanding and polishing was very easy and they turned out great IMO. Im not going to clear coat them since the film will keep them looking like new. Glare is pretty minimal and you guys havent seen his stocks LOL..... ill take a few pics of those before i take them off forever.
Now its all assembled and running pics will be up soon. I managed to clean out the housing LOL>. just had them running for 3 hrs to burn off the excess fumes from the glues.
This is a generic how to, im going to upload more pics when i get the cam loaded. There are more pics of the guts of the headlight which can be applied to our trep reflector but thats about it, the rest is totally different.
Thanks,
Ciprian
Linuxglobal labs