I'm certain this has been posted somewhere on here before, but I thought this might help some of the new(-er) members (and old people like me who tend to forget):
I used Crystal View Chemicals' headlight cleaner tonight on my step-son's 1998 Stratus ES. I generally expect the products that I get to do their job (that's what I pay my hard earned money for, right?), but this stuff truly exceeded any and all of my expectations: ease of application, instructions, time requirements, end results were way more than I expected. This stuff is FANTASTIC..
For people who don't know it (yet): it is a 20 dollar product that you can get (among others) at Walmart in the Car Care section (you might have to look around a bit though). Comes in a pouch like this:
When you first get the pouch in your hand, you think there is nothing in it. Well, there is, it is just small, but trust me: in this case, size does not matter.
I don't have pictures of the Stratus' lights BEFORE the cleaning, but believe me if I tell you that the lights were only marginally lighter than the platinum silver that the car body is.. They were VERY foggy, very dingy... Cleaned them up as per instructions (go to their website crystalviewchemicals.com for more detailed and updated instructions.. use them, not the ones in the pouch) and they now look like NEW: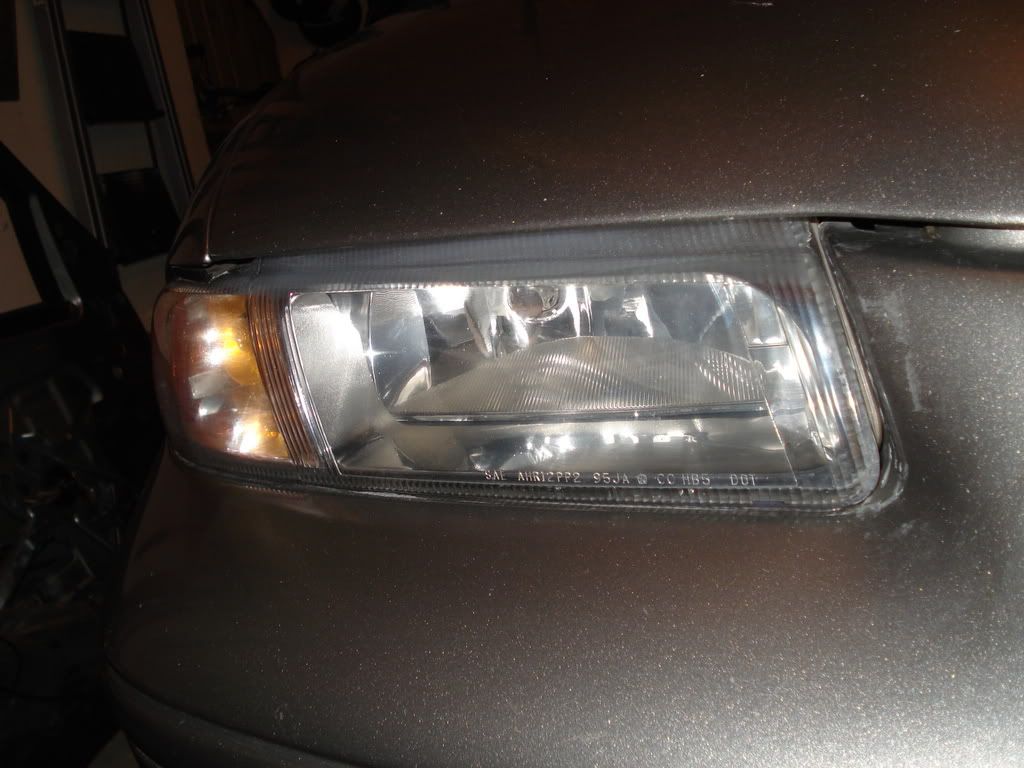 Since the Stratus lights are not very big, I figured I had enough to clean up a set of LHS headlights I got from the yard for a member on here (who hasn't been seen though ever since I told him the price for the lights....). For these, I do have before and after shots. They were pretty decent, much better than the Stratus, to begin with though. But you can still see the difference:
Before: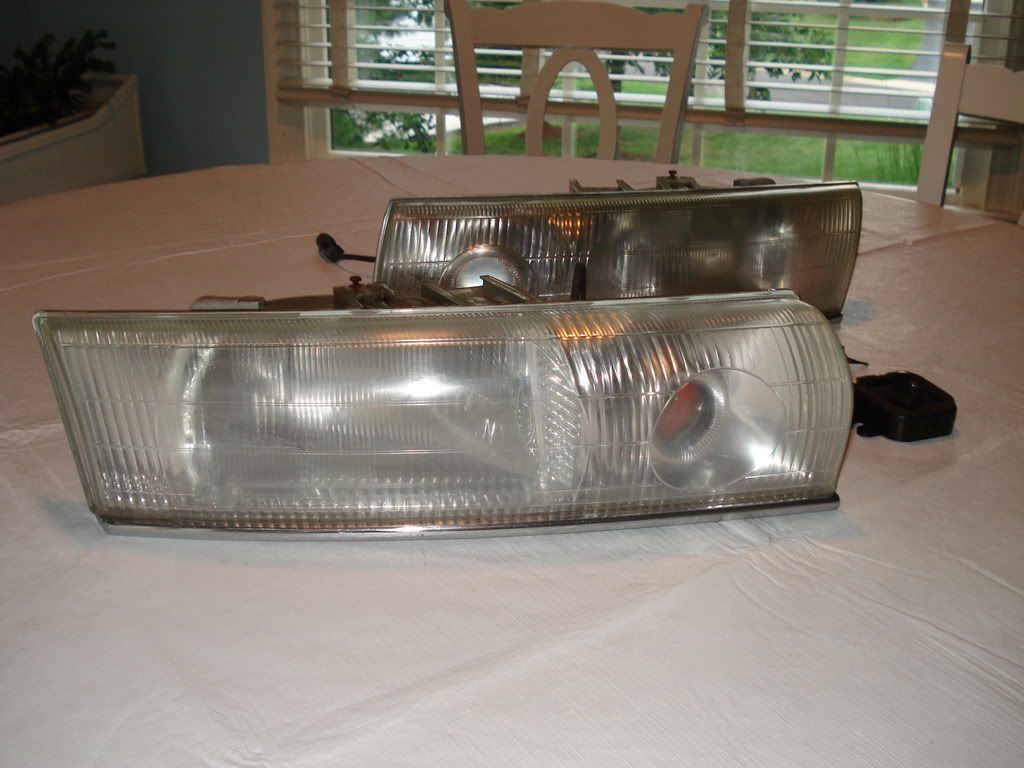 After:
So, if your lights are dingy, get this stuff.... I know I might sound like a sales rep or a stock holder in this company. I am neither. I just don't think there is anything better and easier out there.... Took me all but 30 to 45 minutes for the lights on the Stratus and for both LHS lights....