Ok, I race Circle track asphalt at Langley Speedway, Hampton Va. The last two years I've run a Escort in the Ucar division and a Crown Vic in the Enduro's.
Rules for the Enduro's changed to 4/6 cyl FWD, completely stock. Of course, got a Intrepid....
While I gut her out, put in a roll cage, tune-up, ect... Need ideas for a paint job. Would REALLY appreciate your guy's help on a design. Here's pics of the new Escort i'm finishing up.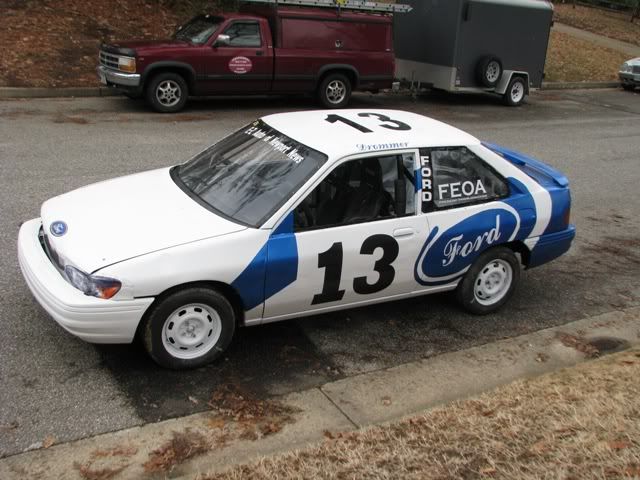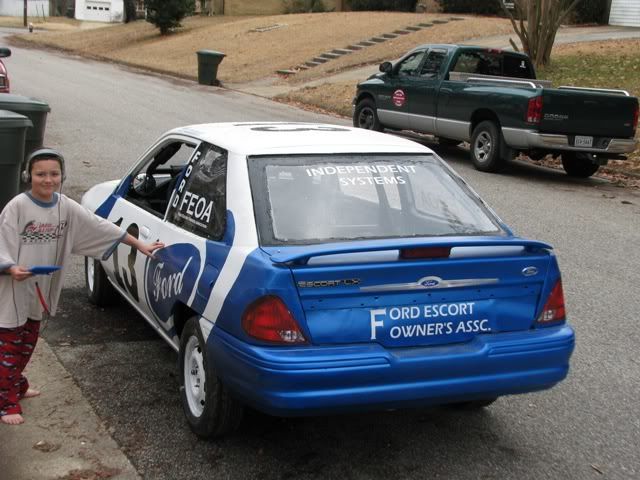 NOW comes time to build the Intrepid. Got a 97 Black one that will be my Starter car.
Please help me design the paint job. Nothing too hard to do...backyard build.. I should be ready for paint within two weeks...The car is BLACK. It would be easier/cheaper if I keep the base color the same.
It'll have the 13 on the doors/roof. I don't have any sponsors yet, so any decals / graphics / Kudos will work.
Thanks for your help. I'll post pics of her when I'm done.
Lucky 13 Motorsports
I don't fail...I'm just getting good at finding out what doesn't work...