Discussion Starter
•
#1
•
.. and almost hit a cow in the process.
I was headed home from school this morning, took the gravel roads because I felt like taking the scenic route. I reached over to get my camera out, look up and there were 3 cows loose in the road. Mileage 199,999. The ironic thing is I have been really paranoid about something happening to my car before I got to reach 200k. But anyways, I haven't posted for a while and thats because I have been really busy with school, work and life.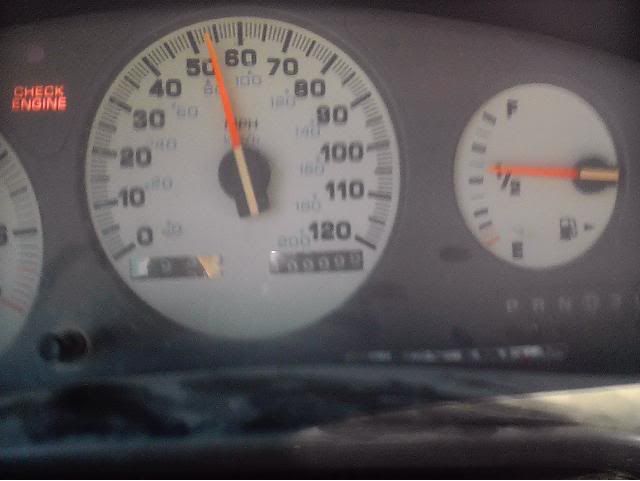 taken this morning... just a lil' dirty
Since I've been gone I will catch you all up on my recent mods and maintenence:
*New headlight housings
*water pump
*timing belt
*radiator
*crankshaft pulley
*cradle bushings (did those yesterday)
*I insulated my center console (hmm... DI.net first?)
Now all it needs is a good cleaning inside
This was taken a couple months ago, We needed to haul a tranny home from Des Moines and gas was too expensive to take the truck, so, out went the seat
Thanks for lookin!