Heres How I Did It.
Step 1 - Tools you will need: drill bit (smaller one but not too small that it will break), needlenose pliers, drill, phillips bit. (Screw driver if you dont want to use a phillips bit with your drill)
Step 2 - Go out to your car and look at your foglights and unscrew the two top screws. (Dont touch the bottom one, this screw is for fog light adjustments.) After you have these two screws out you will be able to pull the fog light out. (You may have to use a flat head screw driver to pull it out)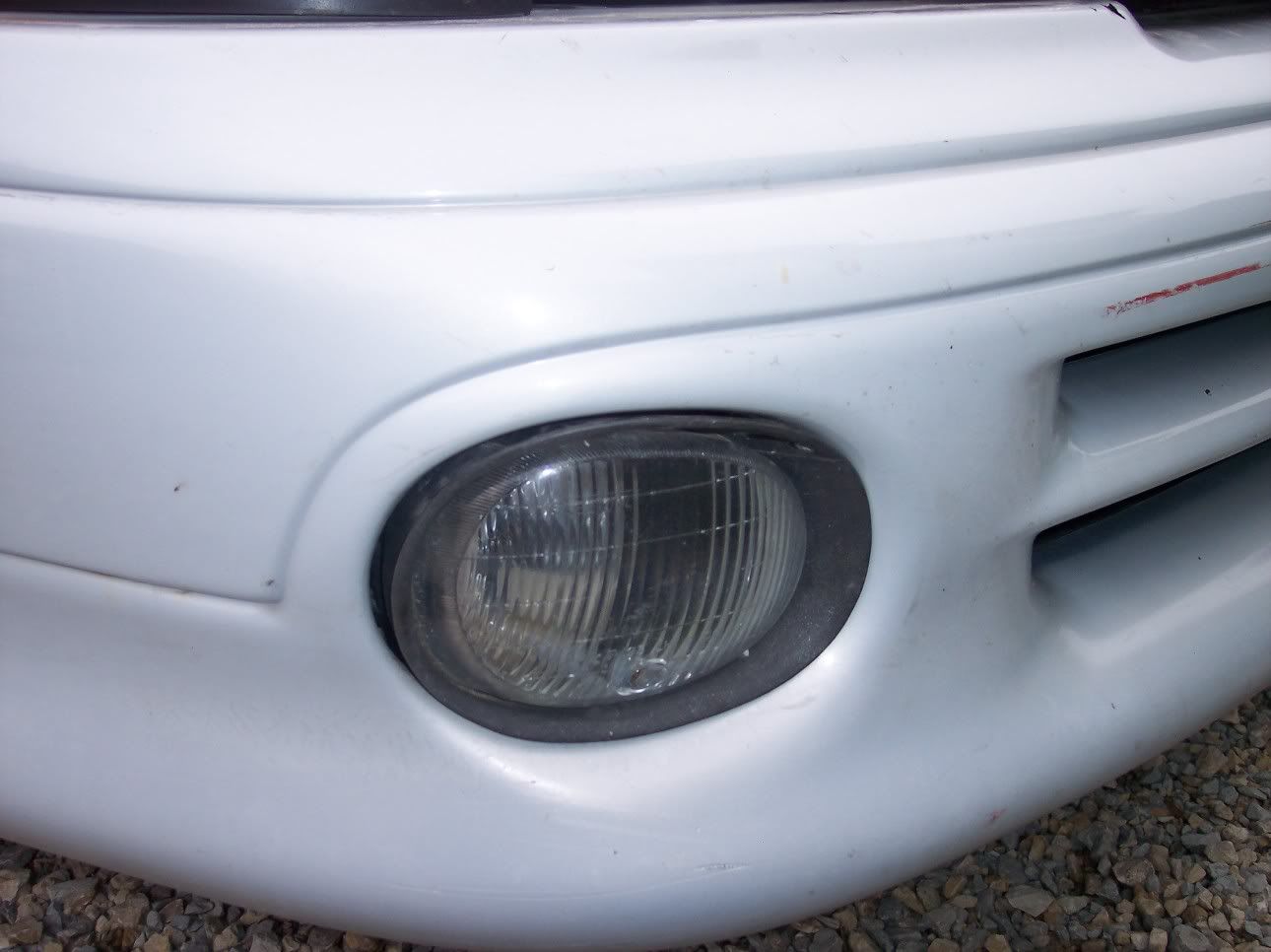 Step 3 - Once the fog light is hanging there, pull the back off the fog light off by lifting the two plastic tabs, this is easly done. Then go ahead and pull the wires off.
Step 4 - Then I would go ahead and take the fog lights inside so you dont have to do it outside. (I did mine on my porch)
Step 5 - Then go ahead and take the back part off, this is done by pulling it out.
Step 6 - Drill out the rivit, what I did was drilled between the rivet and the foglight. (In the 2nd Picture where that gap is, DO NOT SCRATCH THE INSIDE OF THE FOGLIGHT WITH THE DRILL BIT!)
Step 7 - It should look somthing like this once you get done.
Step 8 - Install the new bulbs if wanted them put it back together and back into your car.
Heres what my lights looked like from the factory.