New water pump and timing belt is now done. I waited til 135k; I figure there's a 50% safety factor built into the recommended interval. The old belt and pump looked and worked just fine but it's changed and now no longer a worry for years to come.
I also added a lower rad hose heater for winter and installed new hoses.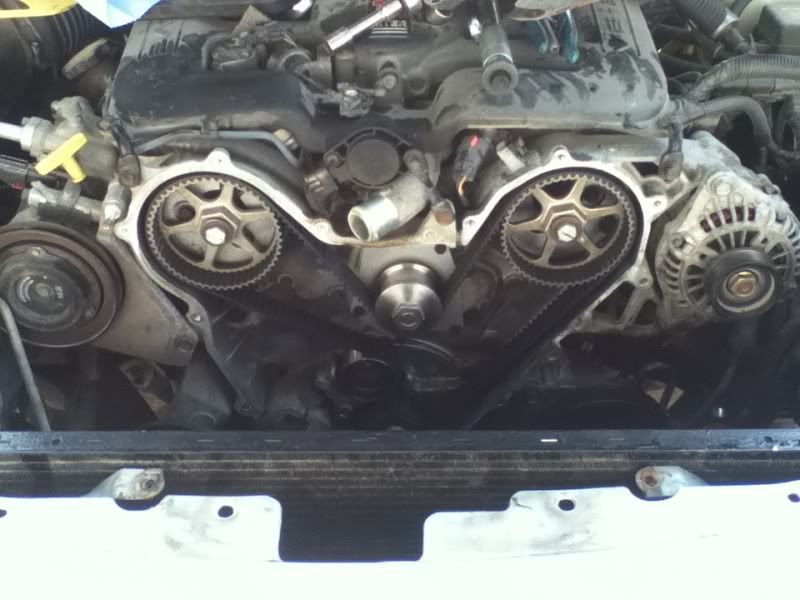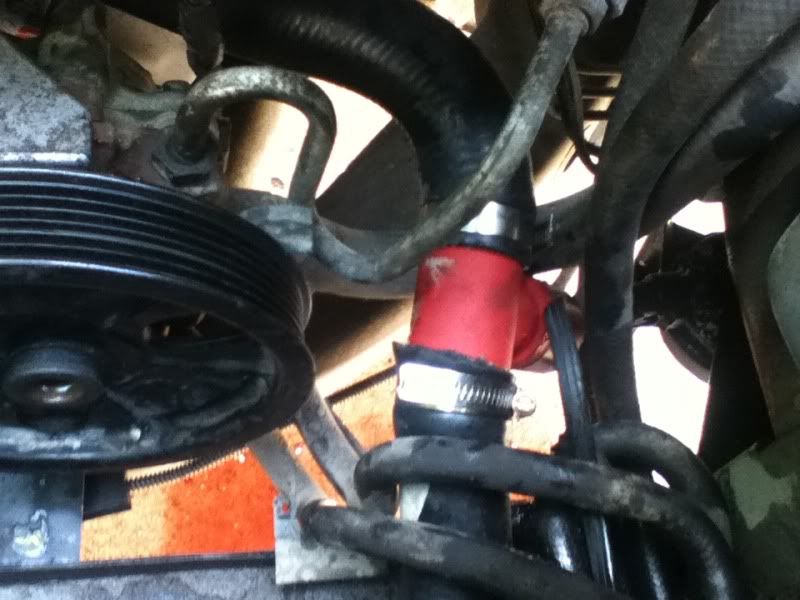 And as always I made a helluva mess in the process.
It took me 90 minutes to get to the belt and pump and another 4 hours to reassemble... it was HOT and MUGGY so took some extra time.
Also, does anyone know where the how-to went for this? I could swear there used to be one. It would have been handy to know the torque specs; my crappy Chilton's book forgot to include those. So... yeah, nothing got torqued to the correct specs, but I think it will be ok; I didn't over-tighten anything. If I were working on someone else's car I would go by the book, but my own stuff I don't worry as much.
Also, to answer some questions I've seen asked the last few days -
1. No, you don't need a cam lock to do this job.
2. Yes, you will need a harmonic balancer puller designed for Chrysler.
3. To install the harmonic balancer you can carefully tap it with a hammer to get it on far enough to get the bolt started. I used an impact to and did not torque it to the recommended 125lb pounds. It'll be fine.