Discussion Starter
•
#1
•
Well originally I was going to just get new carpet, dye the back deck, get new door panels, re-wrap headliner, wrap pillars, and paint, but when looking into wrapping things I got an idea from here
http://www.iwsti.com/forums/how-install/191071-wrap-trim-panels-suede-b-c-pillars.html
And that idea was to wrap in leather and suede
I know it'll be a lot of time, work, and money, but I was wondering everyone's opinions on pretty much wrapping the whole first gen interior in black suede and dark slate (to match LHS seats) leather then accent the rest with paint. I was thinking wrap headliner, and pillars with the suede and the upper parts of the dash (ya know the vinyl parts) and the lower part with leather, then the trims with paint. And with the center console do leather wrapped on the bottom, then the shifter/cupholder the accent paint color. Then do the door panels the same as the dash, but with the carpet inserts done in black carpet.... Oh, and I plan to dye the rear deck black, and put speaker grills over the speakers.
Here is a nice picture of an impreza from that link to show how the headliner and pillars look in black suede, and I like it a lot LOL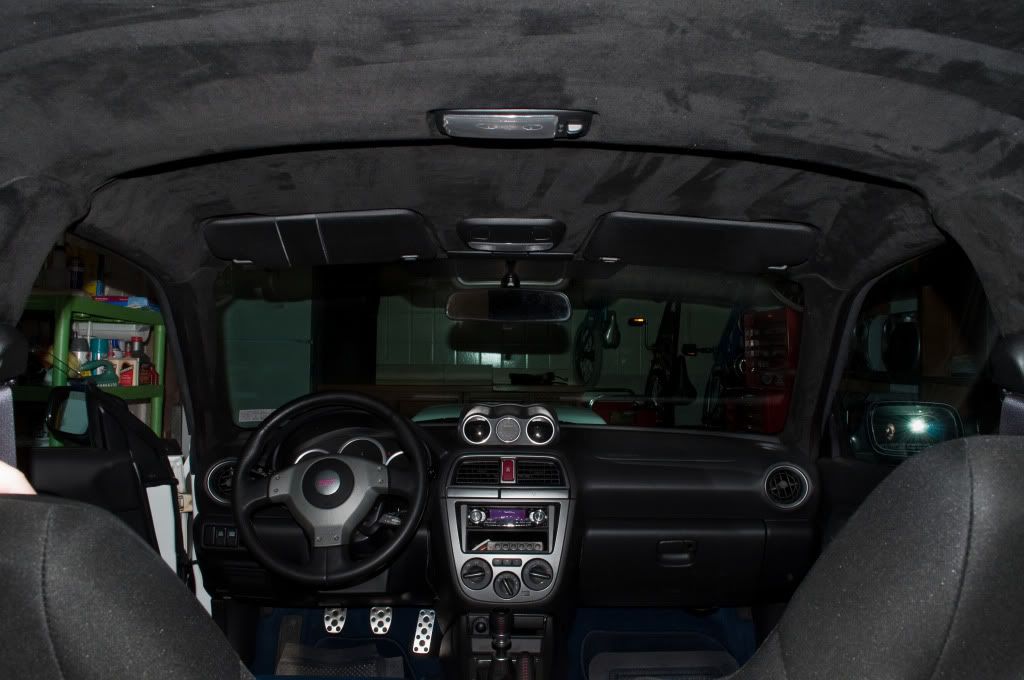 Soon I'll try and find a good 1st gen dash picture (mine's in pieces) to label on what will be what and maybe even try a photoshop on it to give an idea of colors and such....
Any input is welcome
~Bryant