Well here it is, my stock 00 Intrepid R/T autostick....
I had a Accel Kool Blue Filter but Mr. Gasket sucks as a company and is discontinueing the line... not like it mattered for us they were giving us the wrong filter anyways.
My original window sticker: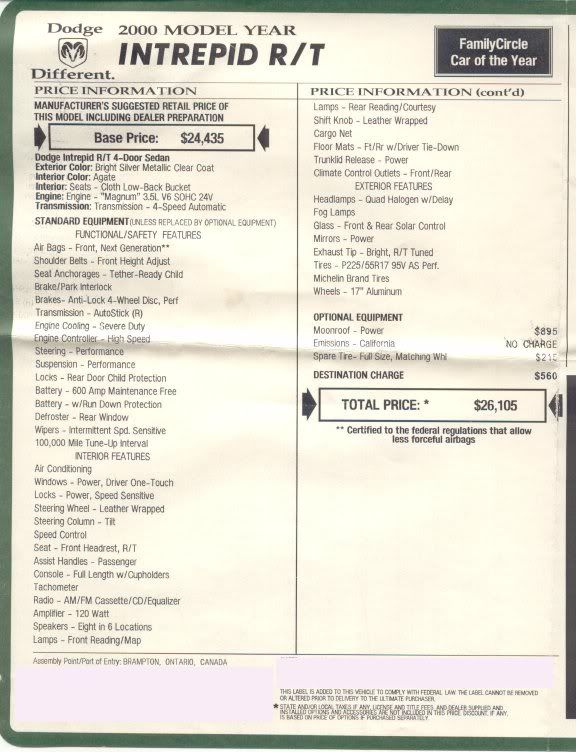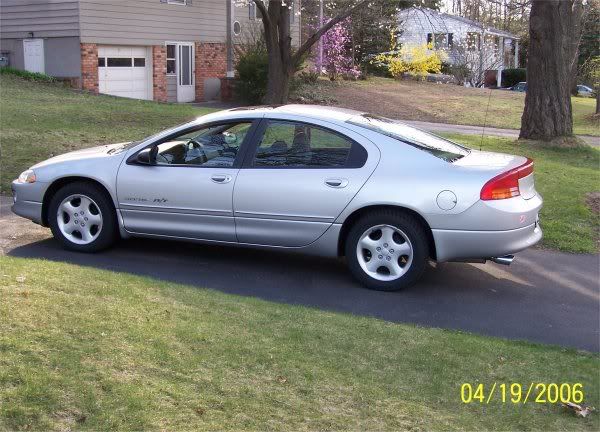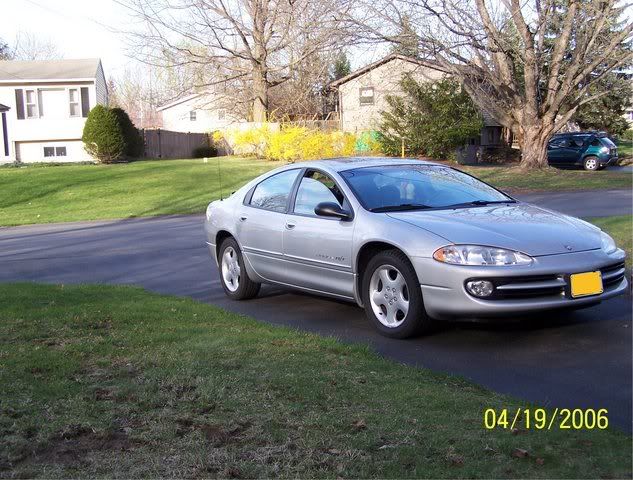 i bought the car from my mom (can't get a better maintained car). With 97,400 miles mint inside and out for 1500$ can't complain. :gmorning:
Mods:
Sun Sensor w/ auto headlight switch, K&N Drop in, Remote Starter w/ Locks and Trunk Popper, Factory fogs, Cargo net, Center Speaker replaced with Pioneer TS-A878 3.5", Infinity Amplifier, Infinity Kappa Perfect 10 in sealed box, Memphis pc300, Auto Dimming Mirror, Vent Visors (keep that pesky water out).
To be installed: (when i'm not to lazy) OTIS, Mopar Mudflaps. (waiting on my AOEM-CHR2).