Discussion Starter
•
#1
•
Here's my newest addition to the Intrepid family...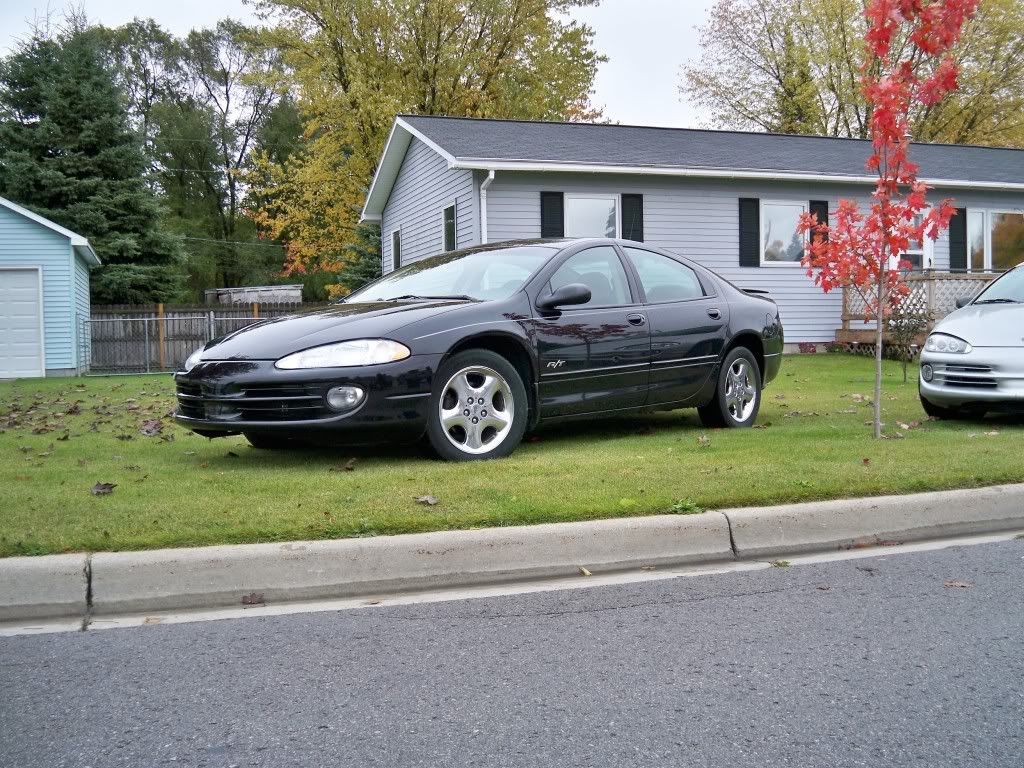 This 2002 R/T was ordered by the original owner and he took delivery of it at 2 miles on the odometer. I am now the second owner with just under 69,000 on it. It's well-optioned, which leaves my mod bug wondering... do I keep it stock?
-Black Leather Interior
-Auto Climate Control
-Infinity Sound w/ 4-disc changer
-Traction Control
-Sunroof... my favorite feature!!!
Compliments the other two pretty well, I think!
It's funny watching people turn their heads as they drive by!
Those aren't scratches, thankfully... just pine needles!
The interior's really dirty because the owner hadn't had a chance to clean it yet. Today was the first day it was in the paper and I bought it at 10:30 am!
I knew it would sell fast since it's in such nice condition.
I've transfered the plate onto it for a week or so until the weather gets really nasty, then the blue one goes back on the road for the winter. I think I'll bring the black one back out in the spring and maybe drive the silver one a little later in the summer or fall.
The crazy happiness of having a new car hasn't quite worn off yet... I'll probably crash sometime while I'm at work tonight! haha
All of my parents and friends think I'm crazy for having three cars at age 19, but if this is crazy, I don't want to be sane!
:willy_nilly: