Discussion Starter
•
#1
•
Well, on my last trip to the States for a parts hunt & delivery, the old Grand Caravan had a hell of a vibration at 65 MPH. OK, so I figured that would stop me from getting any tickets for speed for the most part - did get stopped, but Mass. trooper let me off, but that's another story.
Anyway, decided today to see which tire is out of balance, so was going to move them around and see what happens.
Since I had a set of 18" Specials and a set of 17" 12 spokes sitting beside the van, decided to see if they would fit.
The Specials fit the front fine, lots of clearances; the rears were stopped by the cone that covers the retainer nut. Damn thing was 1/8" too big to go through the hole in the centre of the wheel.
So, tried the 17" wheels, found this: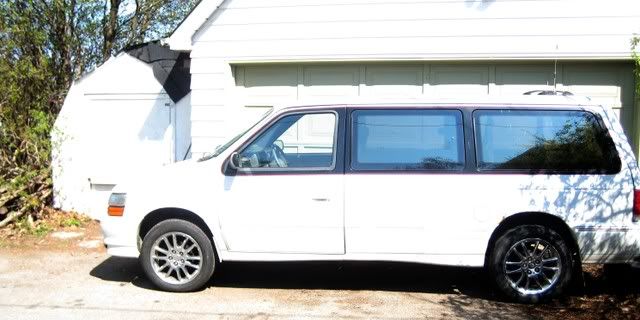 Suckers fit just fine, lots of clearance, van rides nice again, no vibrations.
Guess I'll keep them on for a bit until I get around to getting the stock 15"ers balanced. They are all chrome, BTW, just the way the light is hitting them, the front looks different.
Someone else might have a spare set oF 17s.
As a side note, I took this while waiting for Silver Special, of the OTIS, showing my average MPG up to that portion of the trip, about 1300 miles: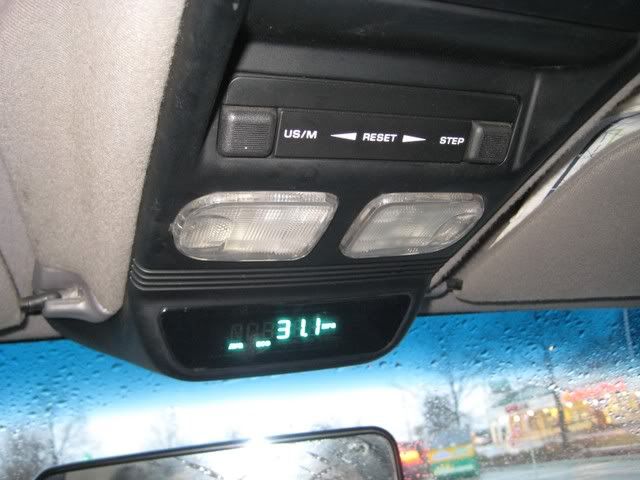 Not to shabby for a 3.3 with 300000 MILES on it. All original engine and trans.
Also today, I saw this: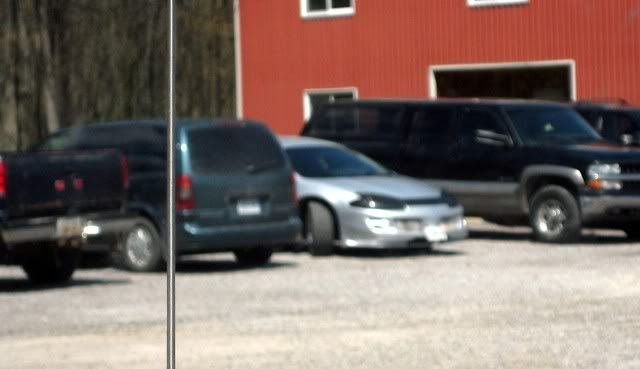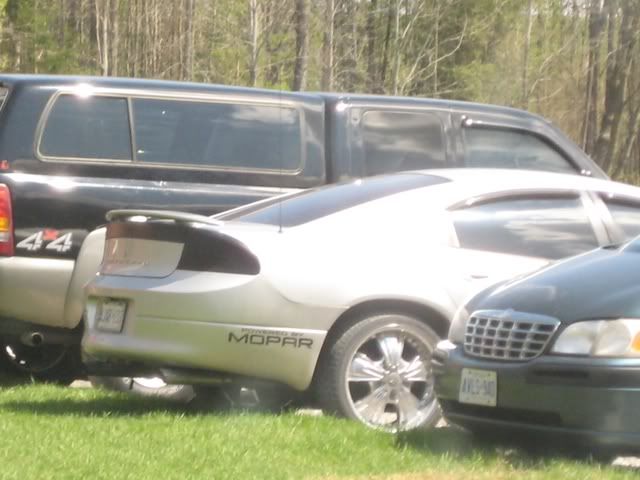 Sorry the first pic isn't too sharp, but shows some sort of front nose kit.
On the rear he has the big decal, and along the front & rear doors he has a huge INTREPID decal. Couldn't get a good pic of that.
He has duals of some sort as well as headlight covers.
A bit too much for my tastyes, but,..................