Discussion Starter
·
#1
·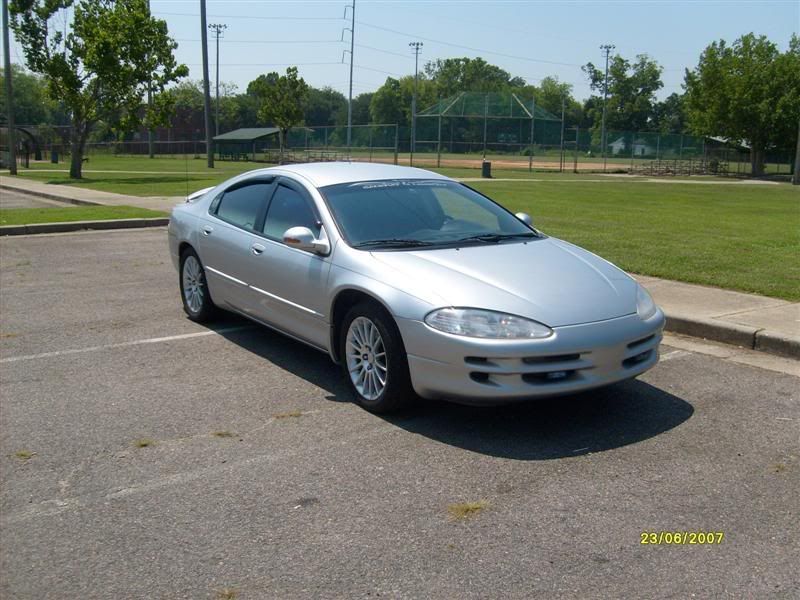 First I would like to say that it was a great contest and all the nominees were deserving. I would like to thank those of you whom voted for me. Here we go again, it is amazing what the car has been through since last winning.
It has been on a 300M mod plan. I have the Special wheels and Special mirrors. Have the 300M cluster, RB1, 300M dash. Hopefully by the end of the Carlisle the entire interior will be like sitting in a 300M.
Did not get a chance to clean it up yet and wanted to comply with the 48 hour submission. Do not worry it will be properly cleaned and detailed prior to arrival at show field for Carlisle.
Again I would like start by thanking Randy and to think I only found this site because I was looking for a picture of an Intrepid for my desktop. Thanks to all of you who have nominated or voted for me the past.
I have a 2002 SE that I have had since Nov 2002. This site is constantly challenging me to take the car to greater heights. I strive to keep up with some of you as you guys are constantly making/assisting me to do more with the car.
I am grateful to join those members that have been IOM/COTM and to have been nominated with Gallotte, Shadowvox6, Phuckin Phil and Dudley.
Thanks to all of you on the site that have helped me with my car and for those that have inspired me to do more with the car and for all the members in the southeast who are always helping me with mods at meets.
See you guys on a show filed soon. For more information on the car be sure to check the signature link.