Discussion Starter
•
#1
•
Hey all,
So i've been lurking around here for a long time now and figured i should make one of these so here it goes!
I have a black 03 Intrepid ES that's currently running at 118,000 Miles, it my first car since I'm only 17 but it was my dads before that. It was his first car that he had ever bought new. Hes owned quite a few cars, and by that i mean he loses track around 50 when he tries to think of all of them. So about three years ago he hit 100,000 miles and this thing fell apart. Timing bet, water pump, every hose and pulley, the whole lot stopped working. So fast forward a year and my grandfather, a dodge mechanic, fixed it up and for the past year and a half its been my baby. I actually got in a little fender bender last winter in the snow, tore up the whole front bumper and bent the frame, radiator support beam, and broke the windshield wiper fluid reservoir. I drove it home beat it with a sledge hammer and its now straight enough for everything to fit. Its got more stuff wrong with it than it should but i love this thing, mostly because every time something goes wrong it seems like it wants to live and go on. Its a little dirty right now because its way to cold to wash.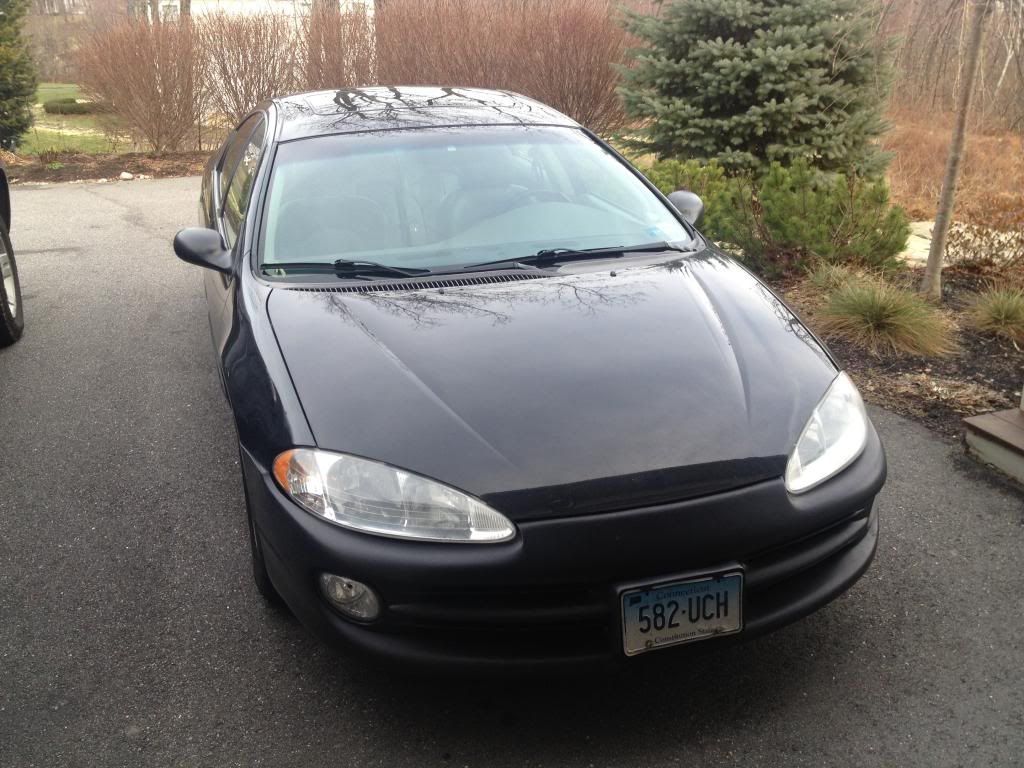 No real mods yet, most of my cash goes to fixing her up, but i put in a stereo i got at black friday
I love the idea of modding a car to be your own so i hope to change stuff up like LED 3rd brake lights and easy cheaper stuff like that. Anyways thanks for all your guys help keeping her on the road!
My fam's cars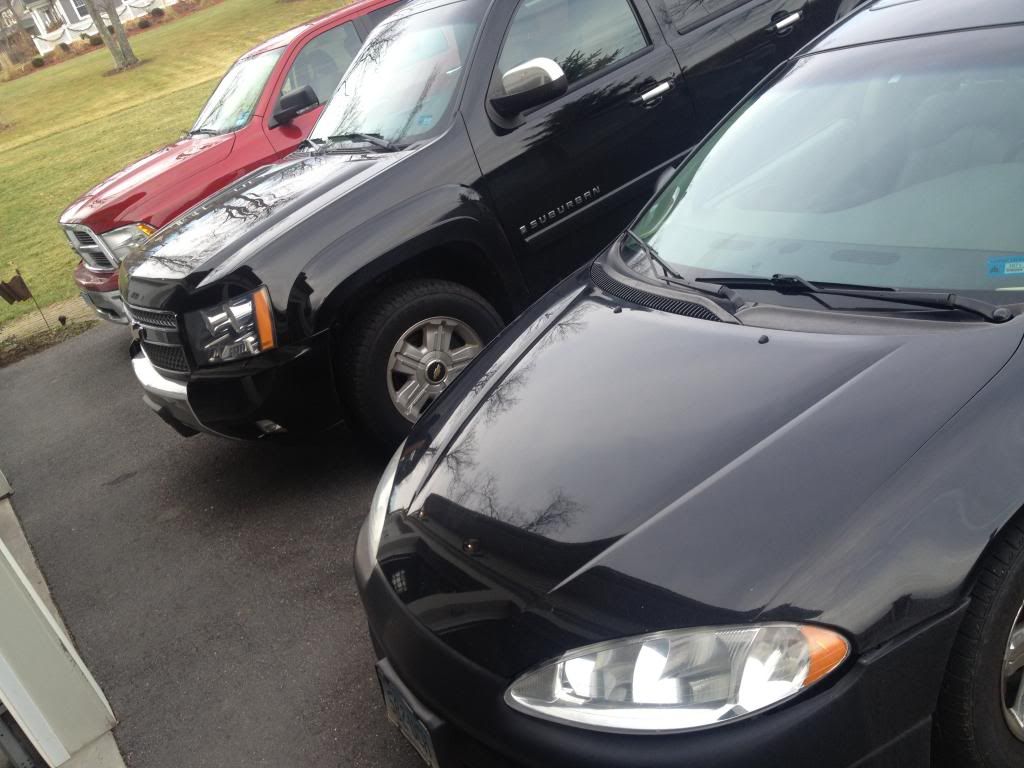 not pictured is my dads 91 corvette and a 66 buick skylark gs project car with a pontiac 455 but thats another story.