Discussion Starter
•
#1
•
Here's my 01 Chrysler Intrepid. It is the second trep I have owned. 2.7L with 79,000 kms.
This is the day I got it.
Added the rear wing from my old 98 Intrepid. And painted the white letters on to the Eagles.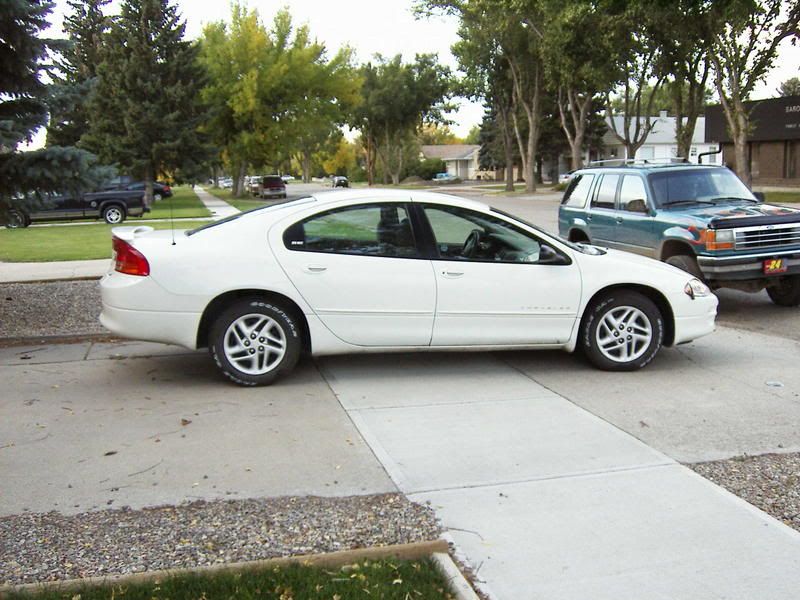 Added some stripes and really ugly wheel covers. Also added new exhaust for a nice rumble and grrr.
Added some blue to the black stripes, tinted the windows and got rid of the ugly wheel covers. painted the steelies and put on some chrome rings... Not too bad, but still missing something...
Added some 17 inch Stern ST4 rims, and mounted them on some super beefy 225/60/17's to fill the wheel well out. ( Nothing against low profile tires, but I like some meat on my tires, so don't go hatin' )
And here she sits today. Needs a wash, and I need to lose the stickers on the tires, but it just looked so awesome, I had to post some photots!!!
With my other baby. 98 Expedition.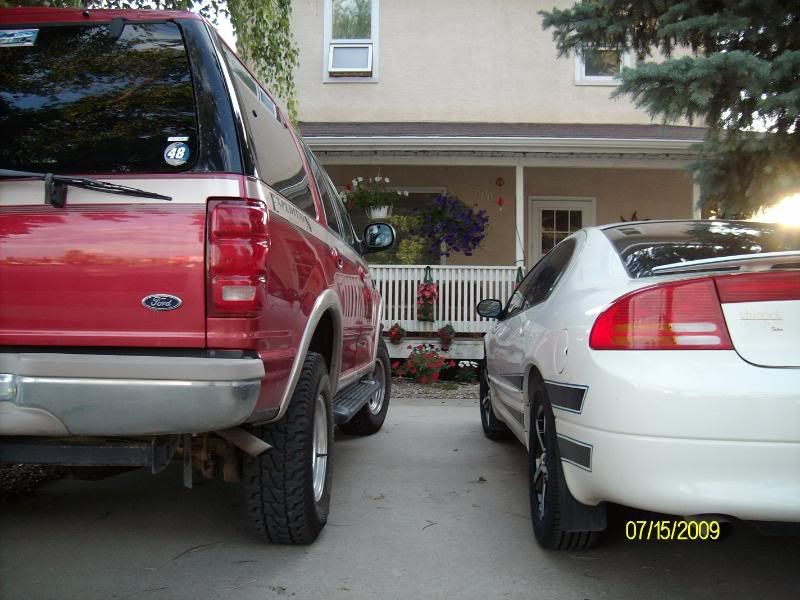 I love the new rims. Just have to go get them balanced now. The weights all fell off!!! I had them sitting in my house for a day or two, and when I went to put on the last tire, I noticed them all on the floor. Oh well that's what you get for having the tires balanced at Wal-Mart I guess.
Hope you guys think it's a nice transition from start to present...