Discussion Starter
•
#1
•
did some paint work today.
I got this from the service manual on this site. Not sure what the S105 and C112 stand for. BUt i think this is about all of it.
Not sure if ill go through with this. Unless its easier than it looks. IF anybody can clear this mess up. let me know. Its colour coded.
In any case it shows u what levelling headlights need in order to run.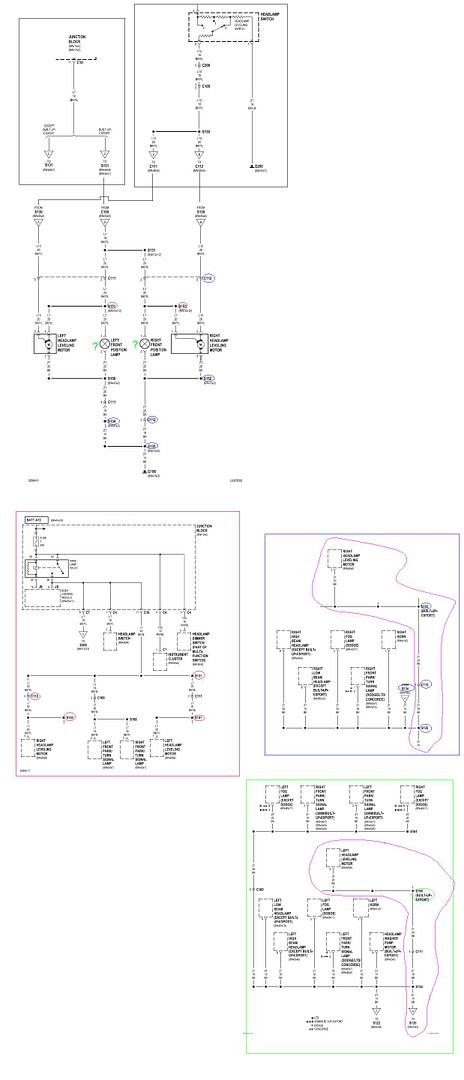 im still not sure how im gonna rewire these, it looks like the only input is from the junction block and the switch. Im just worried that ill short circuit the current settings that the car has in place. my goal is to just rewire the motors. The european models are wired so that levelling only works with the headlights on, but that doesnt seem too important in my case.
Leads from the switch are also unknown at this point, but the same plug is used (we have empty poles on ours)