I had some time waiting on my towles to get done so I can go clean my two cars and make a signature thread of my own tonight. I decided I would go ahead and make a thread wothy of being "stickied" into the Show and Shine section here on the site.
Let my give you a little background on myself so I can ad a little credibility here. Most of my teenage life I have worked for a carwash called Waterway. They are located in St.Louis, Kansas City, and Denver. Very good company to work for. I spent 6 months cleaning cars for them, but then later got moved into sales, and now sales managment while I go through college at UMKC. On the side I would detail cars in my neighborhood or of family friends for a couple hundred here and there on my days off. Actually gave me a nice chunk of spending money so I could save my actual pay checks, wich wernt bad at all themselvs. I still detail my own cars, even though I could go to my work and have someone else do it. I just love to take more care then that.
Well lets begin shall we?
I have divided this into several different sections, as there are many products that I have used and swear by. They are Interior, Exterior/Wax, Tire, Engine Bay/Trim, and Windows
Exterior/Wax: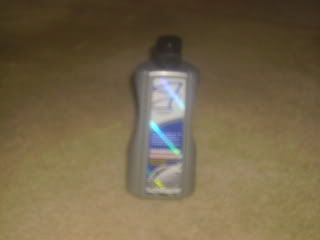 My recomendation for a good carnuba wax is Eagle One's new Nano stuff. Its very easy to put on and comes off just as well. I have noticed that it leavs paint extreamly smooth. Almost as if its just been treated with a bar and then sealed. Definantly worth the $15.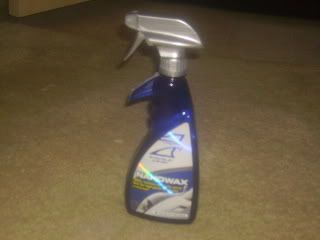 For those of us that wanna keep the paint smooth and shiny but dont have time for the wax next up is Eagle Ones Spray on Nano Wax. Its the same **** as detailer, just different name. Does not streak the paint if you buff on it a little. Only down side, just like any detailer is that when it rains it does come off. So its great for in between waxs but dont rely on it to protect your paint.
Yes this is considered a wax. No I would not use it on your paint lol. I would use this on your headlights every time you wax your car. Its a good protective and keeps haz and yellow away. It is however not a very good restorer. Scratch X has it beat there. Just a good preventive against yellow lights.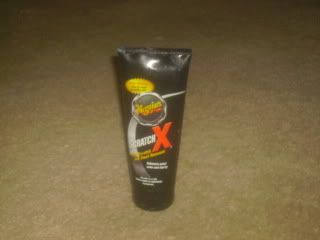 Scracth X is a funny thing. Its great but its not. I would use it as a last resort for scratches as it will take off your clear. See if a wax will cover a scratch first, and if not then resort to Scratch X. I do however highly recomend it as a headlight restorer. Its what I have used and it works great in that respect.
Interior: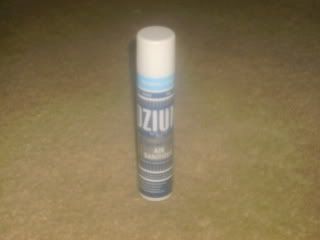 If you have an oder of have purchased a car that smells of cigarett smoke this is the way to go. Ozium will actually kill any oder in the air and on fabric. It is however not an air freshener and stinks itself kinda. So you definantly wanna use it in conjunction with an actual air freshener.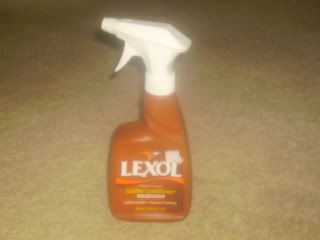 Lexol Conditioner is the ONLY thing I will EVER use on my leater. Beats any brand bar none. Will make the hardest leather feel soft and new again. Even has a new leather scent to it. It is a very good protectant and if you use it from the start I will promis you that your leather will have no cracking. Its expensive but hey, your baby deserves the best; well doesnt it?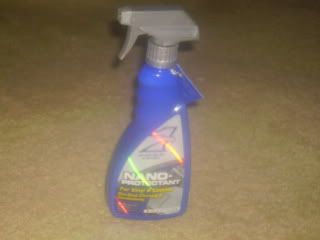 Yes I know another Eagle One Product. But hey, they make good ****! This is a Nano Interior Protectant. It puts a little shine on the car, and unlike Meguiers or ArmourAll it wont attract dust or dirt. This actaully will soak into your dash and plastics to do what its advertised to do, rather then sit on the surface. Great on vinal or plastic. The great thing about it is that theres very little petrolium on it, so you wont experience cracking later on, atleast you shouldnt. I know it sais its good for leather but honestly I wouldnt trust it that far. After all, people thought ArmourAll was good for leather too at one time....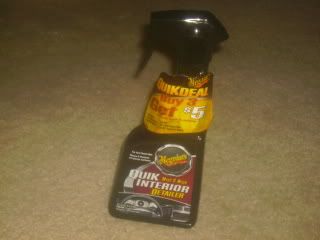 This is an interior cleaner for plastic and vinal made by Meguiers. It leavs very little shine, thats not what its for. It will take off dirt from your doors, switches, and stearing wheel. Doesnt smell half bad either. I would use this before applying some kind of protectant.
Windows: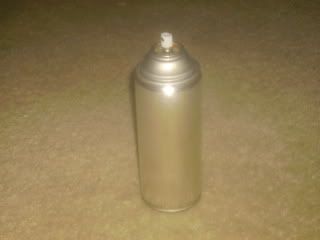 What brand is this you ask? Well its just like any typical foam window cleaner with amonia. It works very well on windows and get this, rugs as well. I would however not use it on tint, unless you really dont like it
.
This is Eagle One window cleaner. Its what I use for tint and it works pretty good for taking off bugs and even tar. Love it.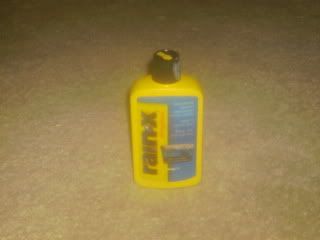 Rain X is like a wax for windows. It makes it so rain and snow will bead, this making visibility a lot better. Sometimes with it you dont even need windshield wipers. Very good for taking off tar, bugs, and any kind of window chalk.
Tires: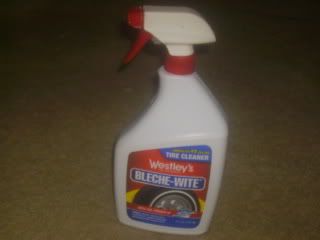 Westly's Bleech White. The very best tire cleaner. Will take off dirt and any other grime on tires. Just wait till it turns brown, and wipe it all off. This in combination with a little tire shine will make them look new and sexy!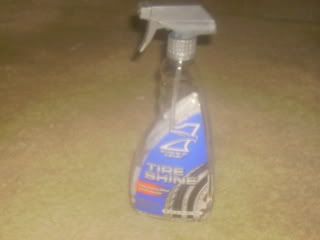 Eagle One Tire Shine, need I say more?
Engine Bay/Trim: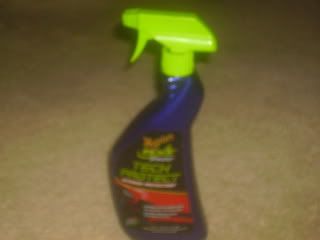 This is great for making trim look nice and black. Its also great for cleaning up all the plastic inside an engine bay. Will make it look clean for a good long while.