Discussion Starter
•
#1
•
I just about got this wrapped up. I am lacking the A/C lines and rad support bars. I will have to make yet another run to yard next week for those.
The story
I have been doing some helper work at the local airport the last few months. A close friend of a guy in the neighboring hanger lost control of his 99 Concorde on a slick road and rolled it. Luckily all 5 people, 3 of which were children, made it out without even any cuts or bruises, which, considering it busted every window is pretty amazing.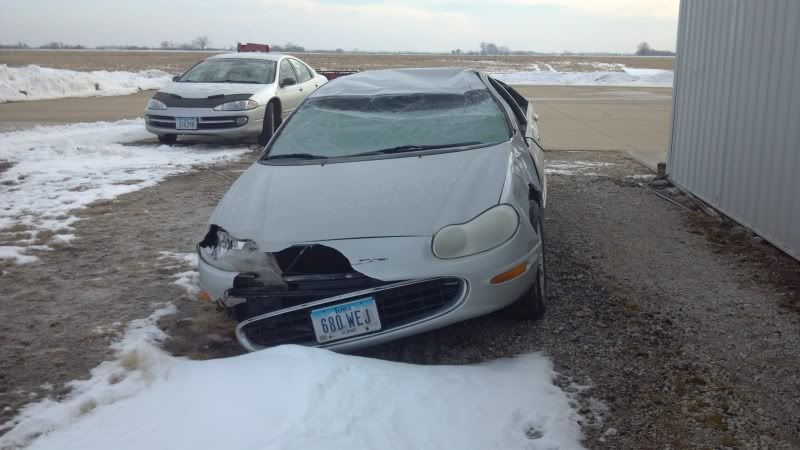 Since the guy is a pretty all around good guy and I had some free time I offered to help him find a donor car. I searched craigslist and the local yards with cars for sale and after a couple weeks we settled on this 00 Intrepid ES. It was quite a ways away but was worth the trip. It had all the options except for automatic headlights and sunroof.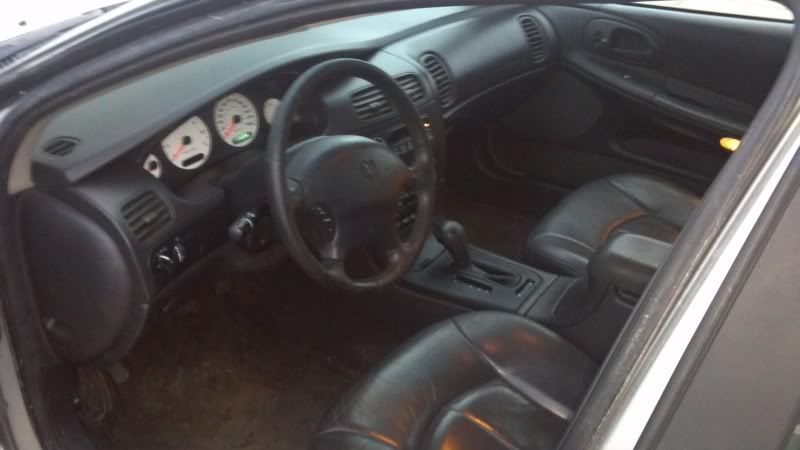 The car had a "noise" and the original plan was to just fix the 3.2 in the car and sell his 2.7 from the Concorde to help cover the costs. That turned out to be a bad idea the noise seems to be from the bottom end and not the top. We had already threw money at it at this point which is unfortunate. So... out came motor and tranny.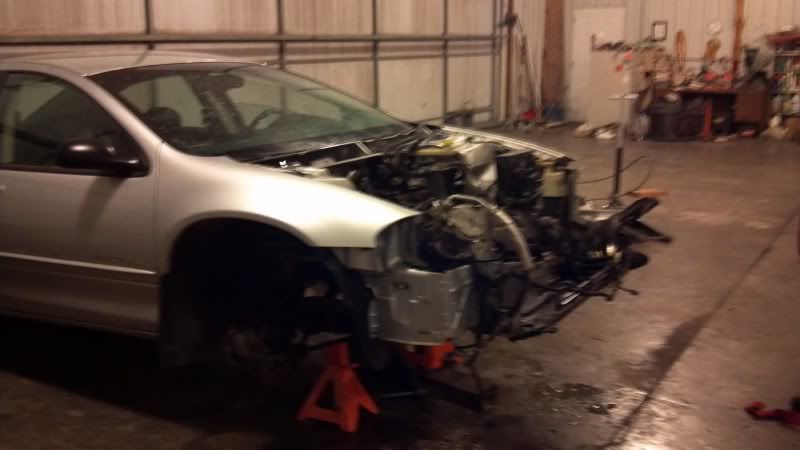 Since I knew better than to toss the 2.7 in without doing a water pump change I put it up on the stand and tore it down. I replaced the water pump, oil pump, chain and tensioner. I also added the stop block.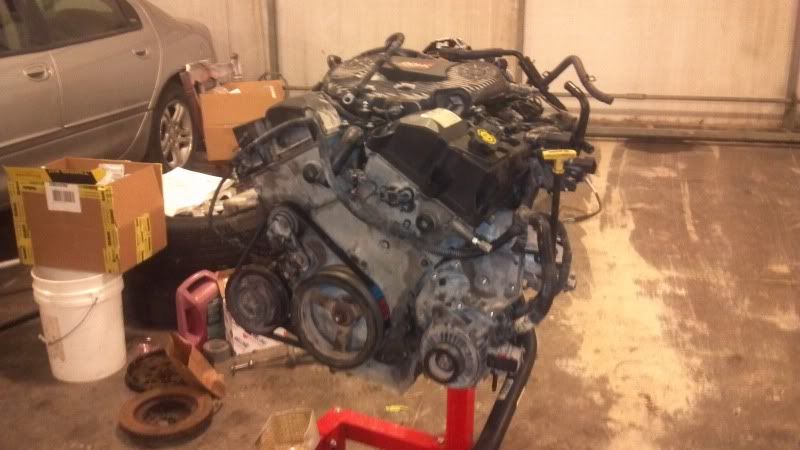 Waiting on parts to arrive in the mail and also having to go the junkyard after parts I 'lost' ate up some time. So, once I got the motor back it was crunch to get it all back together before I upset the guy.
I have quite a bit of time in it, probably too much, but it runs well and it was worth it to me do the maintenance it was lacking.
The guy is supposed to pick it anytime now. He is in need of it so I got it to where he can drive it. I will have to get to the yard and pick up the A/C lines and also fix a couple of other small things (lock actuator, spark plugs, and flush the PS fluid).
So now I have a 3.2L soon to be on the stand and I will go see if something I can fix. If I can make it a good running motor again I have an 01 300m in my driveway that I bought for parts. It is too nice to tear up so I'm hoping to have another good running car because of this project.
tl/dr: I swapped a motor around and made a few bucks.