Discussion Starter
•
#61
•
Dissembled the overhead unit... and sanded the housing with some 220 grit sandpaper..
...it was then cleaned and wiped free of any grease and dirt. Once dried I sprayed on some adhesion promoter...then a few coats of gray filler primer. Let that dry a few hours. Then wet sand it with some 400 grit sandpaper...
...wiped it again with degreaser.. then sprayed 1 light coat of matte paint ...then 3-4 more wet coats ...with 5 minutes between each.
...45min later... I sprayed on about 6 coats of clear...following the same guidelines. I was already glossy...and smooth..since I'm so good with my paint technique ;-D
...To give it that mirror finish. I let the paint cure for 3 days... then wetsanded the clear coat with some 1200, then 1500, then 2000, then 2500 grits paper.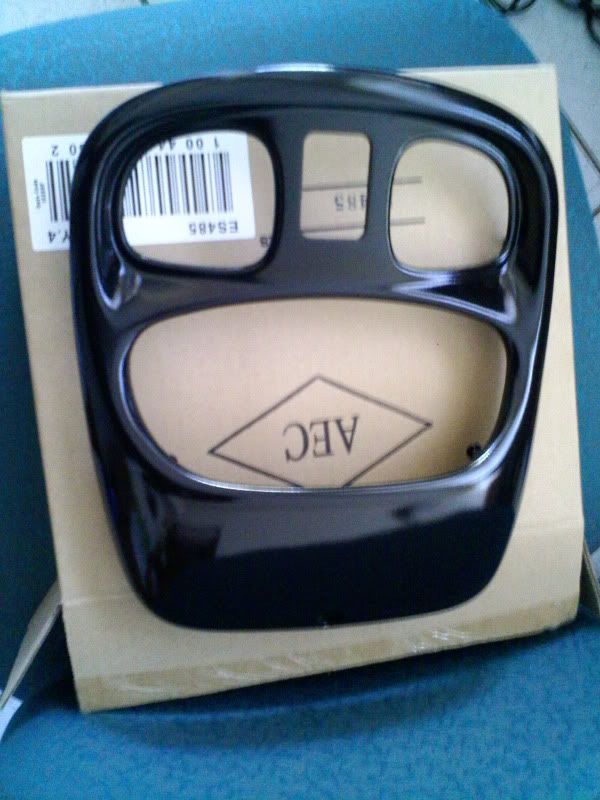 ...the paint was dull again. To bring back the shine... you use some buffing/rubbing compound (I used Turtle Wax) for that. Spread on an even coat...then use a soft fiber towel to buff it vigorously... then wipe clean.
You can see the difference...in the pic
I added some wax on it afterward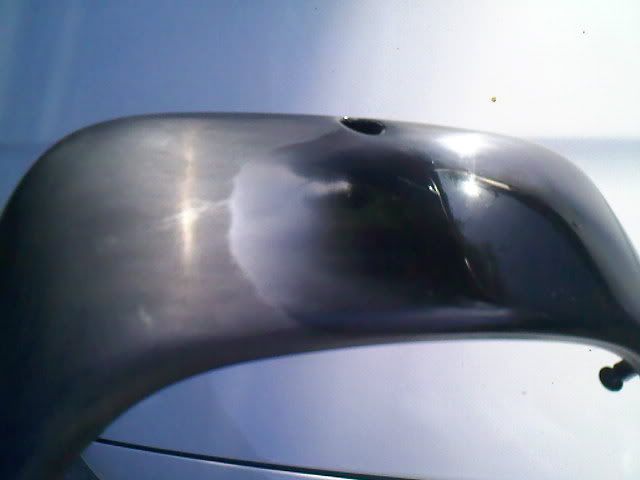 ...All done.
Do you see the shine of that biaaatch!
Damn I'm good!