I've had this baby since August. It was running great and doing fine until January. In January I was coming home from a friends house and there was a few inches of snow on the ground and I was slowing down to make a turn and I started sliding and slid directly into a snow bank about 5 or 6 feet tall.
The day before it happened I had canceled my full coverage insurance and got liability. Which sucks. So instead of calling the police and/or a tow truck I just called someone and they came and pulled my out of the ditch. Heres what my Trep looked like afterwards: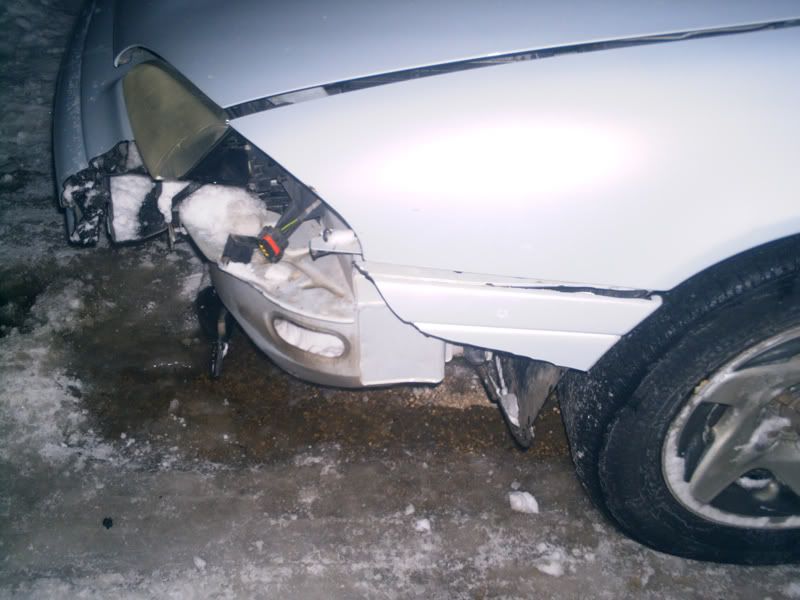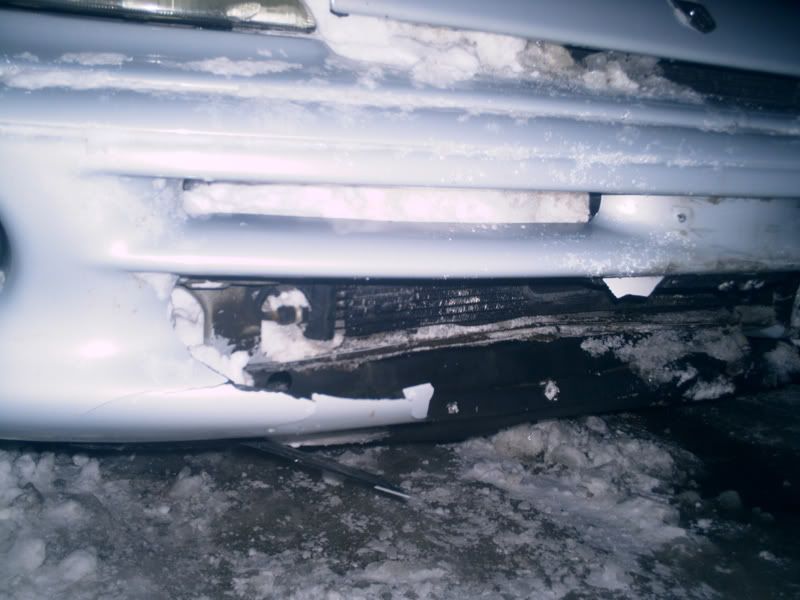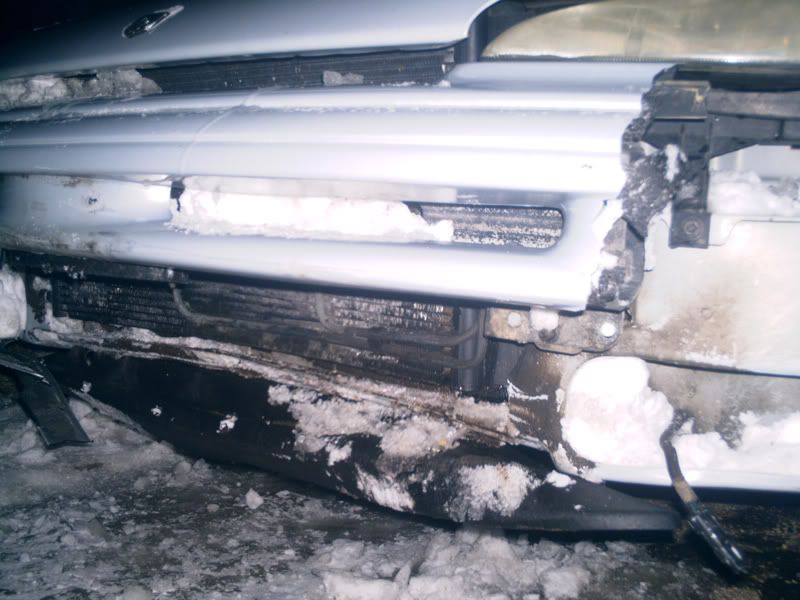 The only other damage then what you see in the pictures is a very small leak in a hose to the radiator. The hose is rubbing on a belt and has a small puncture and leaks very slowly. I am very lucky it didn't do more.
After a few hours in my garage today I managed to reattach the large missing piece for a temporarily fix. I'm really upset about my Trep because it only has 105,000-ish miles and 100,000 of those miles were put on by an elderly woman. My Trep still runs great and drives fine, it just looks terrible.
This is what my Trep looks like as of 10 minutes ago: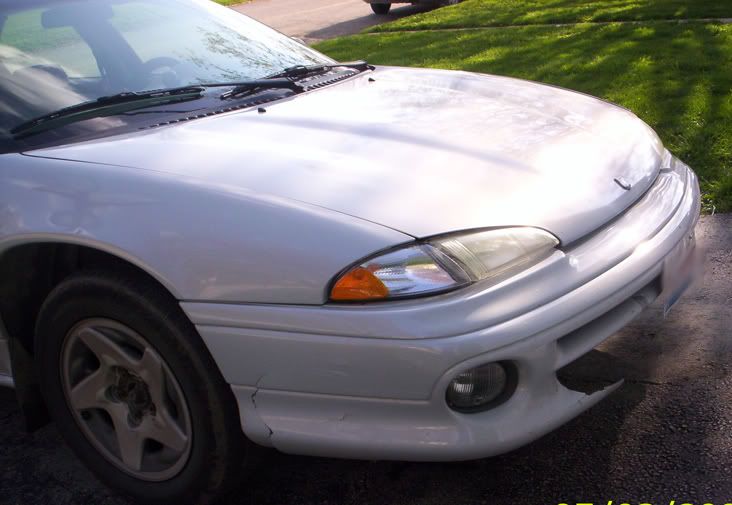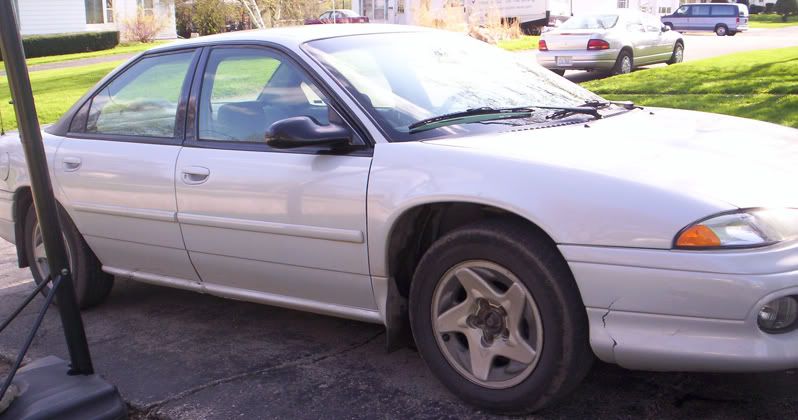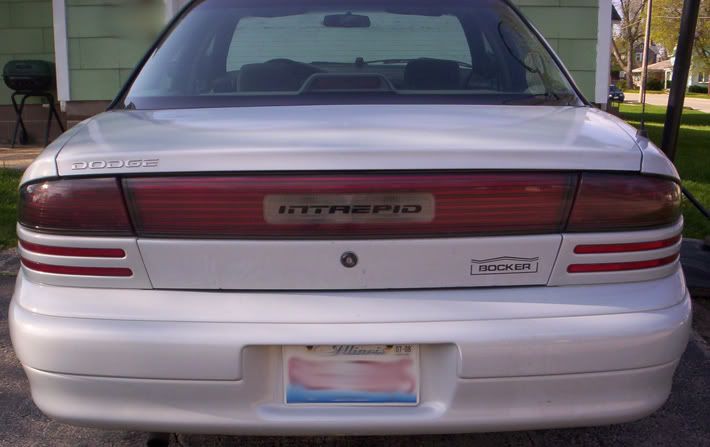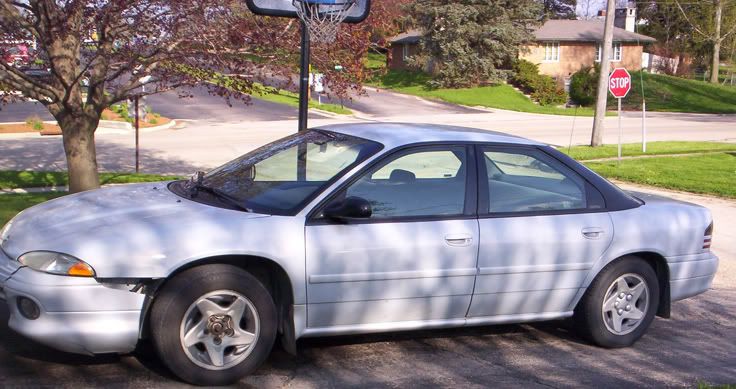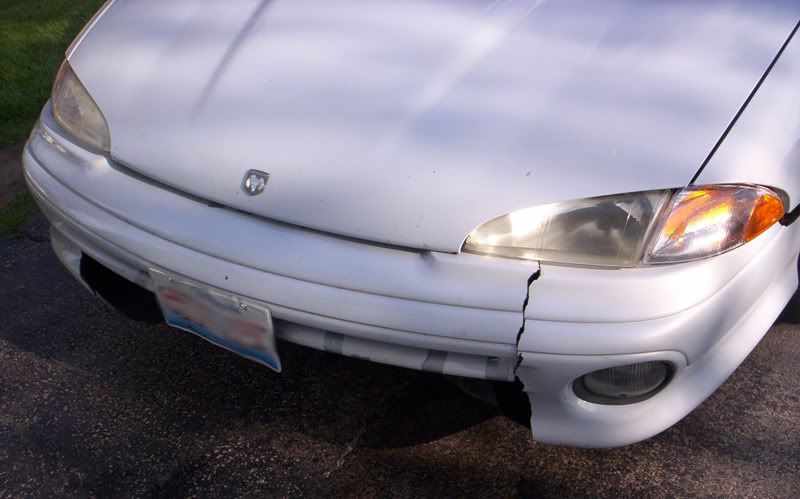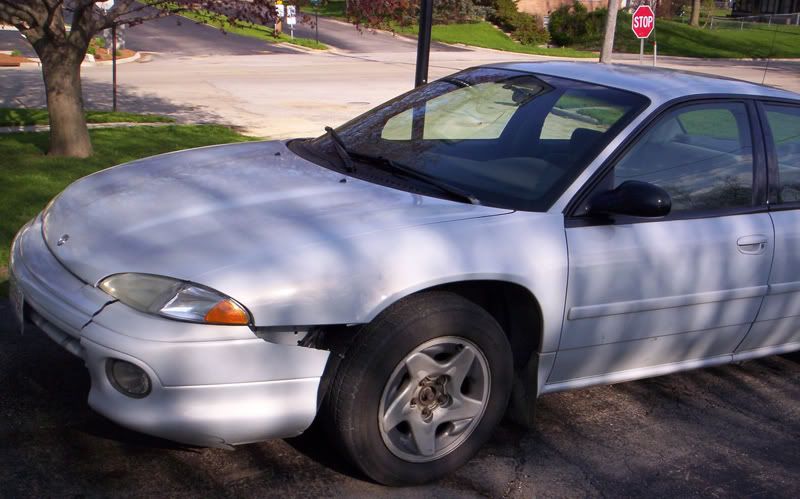 Random engine Pic: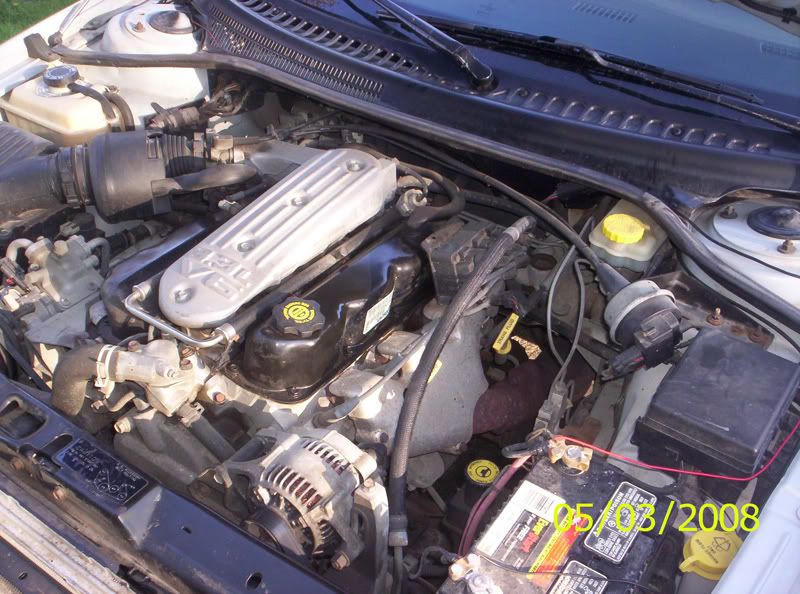 This summer I plan on modding it tons. The only trouble I am having is finding a front bumper because the closest Junk Yard I live by is 50 miles away and I checked there and they don't even have an Intrepid one there I could buy the bumper off. I don't really want to order one of eBay or anything because I don't want to spend the money paying for it to be painted the color of my Trep.
Please make any and all suggestions on what I should do first (other then fix the bumper) for repairs/mods.
And one last thing, does anyone know a good method of removing the haziness from my head lights?
Another question that's sorta off topic, but, does anyone here know the Illinois Laws for window tinting, like how dark each window can be?
-Thanks in advance - World Domination.