Discussion Starter
•
#1
•
Well, sort of. This is Sol Invictus, the 9th solar car built by Team PrISUm, the Iowa State University solar car team!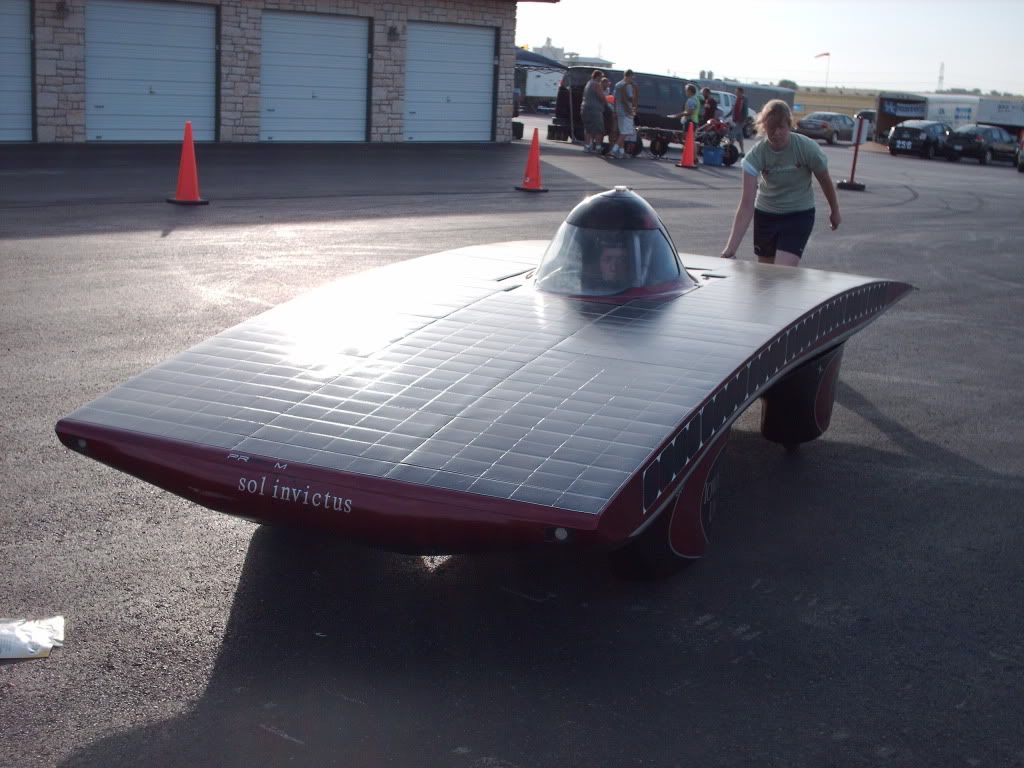 This car raced in the 2008 North American Solar Challenge, as well as the 2009 Formula Sun Grand Prix in Cresson, TX. It's gained a reputation for itself for having bad luck, and at FSGP it was nearasdamnit struck by lightning the night before the race, frying the battery protection and preventing us from racing for the first half of the event (but we still beat UT Austin!). On the first day of NASC, the brakes failed (we had accidentally put on the wrong brake pads), resulting in a light collision with our lead vehicle: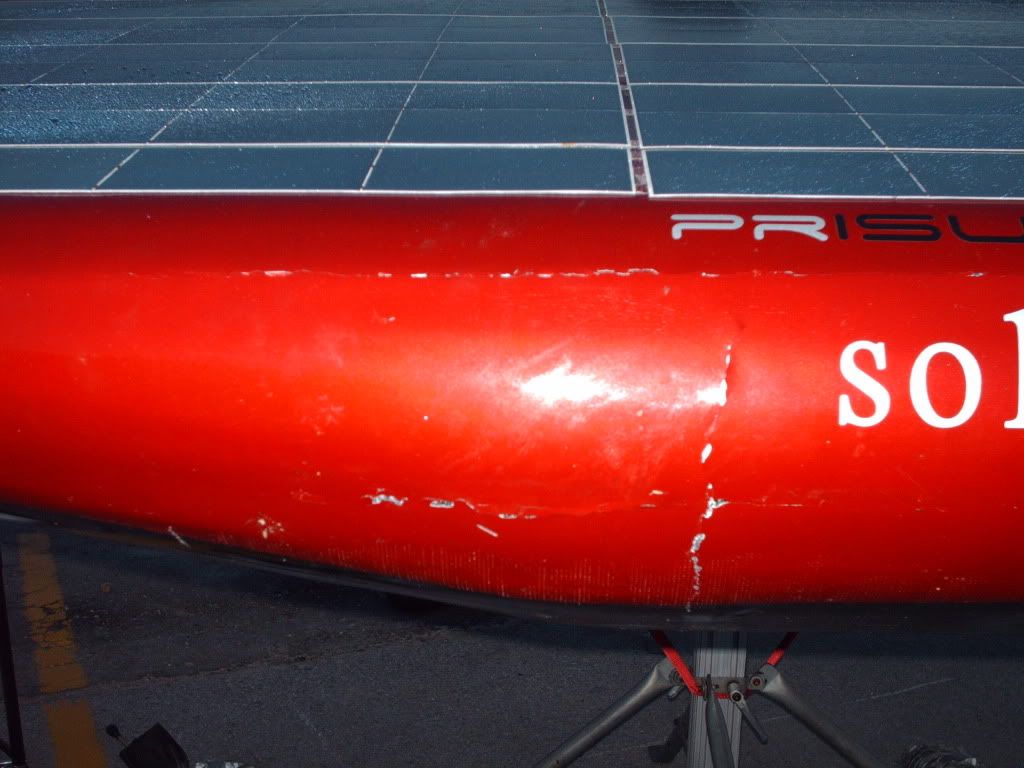 Assorted pictures!
The dread box, where most of the car's electronics reside. I didn't do much design work, but I did do a good chunk of the soldering. So called because it's kinda awkward to work on since everything is so close together, and also because of the 630 Li-Ion batteries.
Here's the array, which I also did quite a bit of work on (I'm on the electrical team, for those of you who hadn't guessed yet). The whole top shell detaches and goes on these nifty little stands, so we can aim it directly at the sun.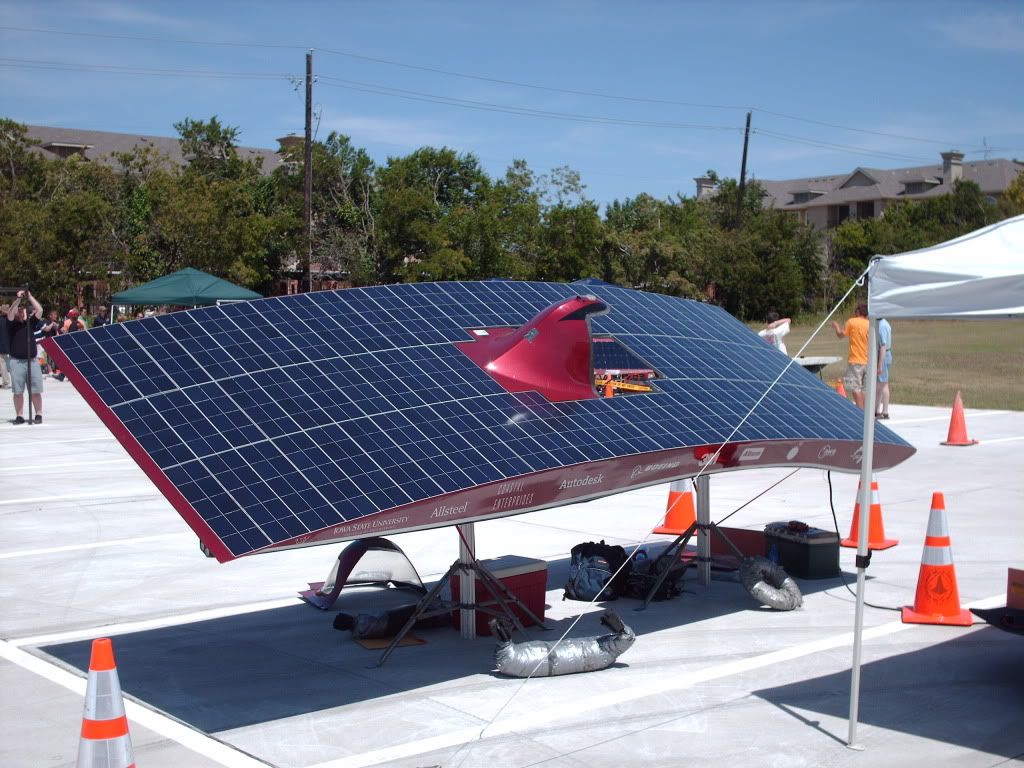 Charging by the roadside somewhere in Canada during NASC '08, along with the University of Minnesota.
Here's a picture of us breaking into Mount Rushmore. It's amazing what you can get away with if you wear matching polos and act like you're supposed to be there.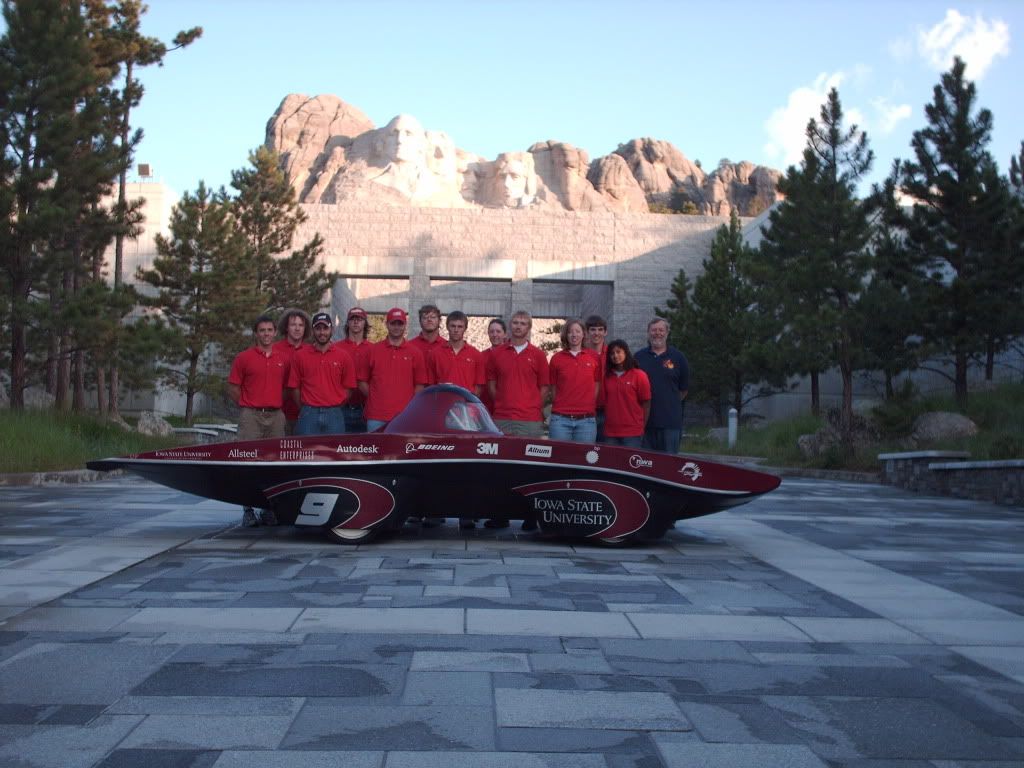 So that's what I've been doing instead of sleeping for the past year and a half. Whaddaya think?