I havent been on this site very long but well ill let the pics do the talking but , i just bought a 93 ES intrepid from my neighbour for 300 bucks, said he didnt know if it would run or what not, sat for a year in his driveway cause he had a company car, he said his plans were to have it sent to the wrecker and have it crushed , he told me he hoped the scrapyard would give him 300 for it , soo he told me if i gave him 300 i could have it, i brought it home, charged the battery and flushed the gas tank, and the only thing it needed was a control arm on the right rear for inspection, the orignal had rusted through and obviously had to be replaced, i got a deal on a set of rims from a 300M VERY VERY VERY CHEAP (50 bucks for the set with rubber , my gf's dad had them in his basement) . soo all in all after installing my stereo (which i had in my old grand cherokee) installing the wheels, putting it on the road , replacing parts which had to be replaced and what not, i have LESS then $500 in this car and i think it was a GREAT buy.
Has the 3.5L engine, digital Hvac, no leather or sunroof, no spoiler, factory aluminum/gold ES rims which have new rubber (stored until winter) i cannot stress this enough, there is NO body rot on this car, AT ALL....the exhuast is new and this intrepid was undercoated since brand new. The tranny was replaced just before it was parked (have recipets) and i just had all the recalls done on it at the chrysler dealership where i work yesterday,
o did i mention the best part, the pics were taken today and there is a grand total of 141 567 kms on it or roughly 88 000 orignal miles on it!! :icon_cool
its making a great family car soo far but onto the pics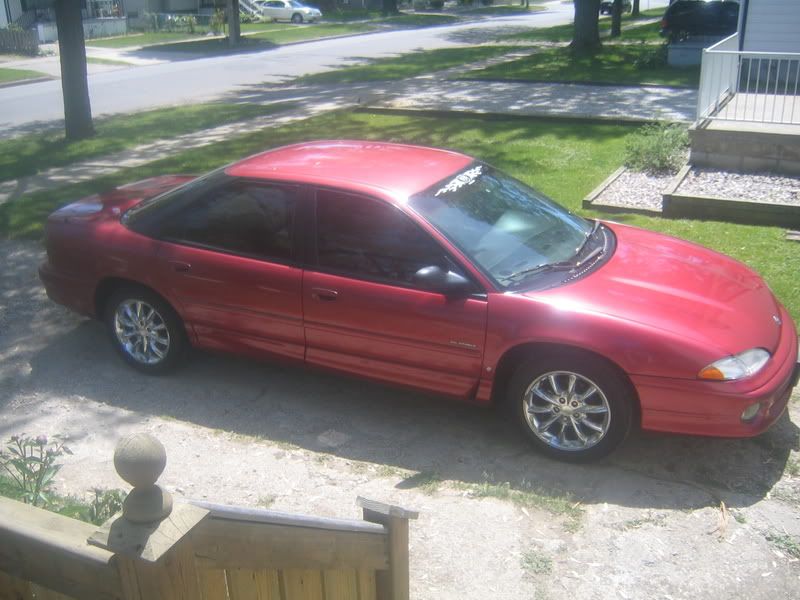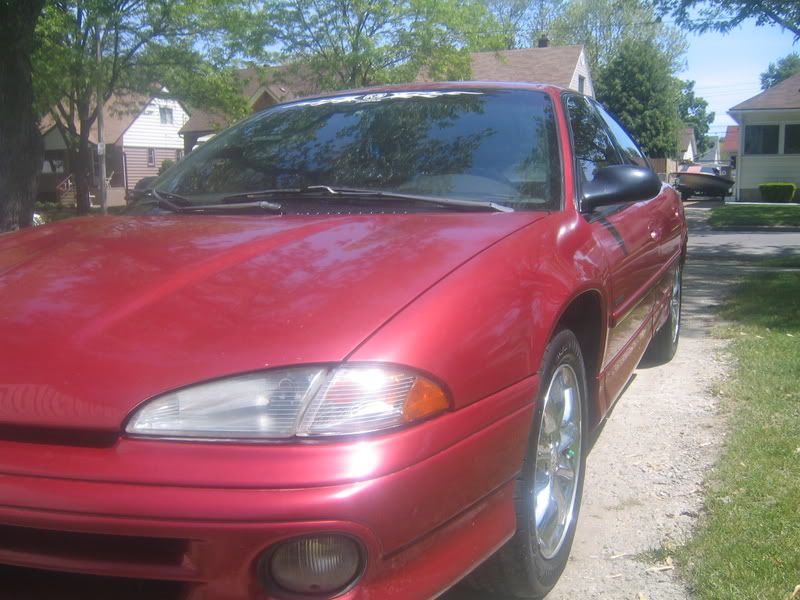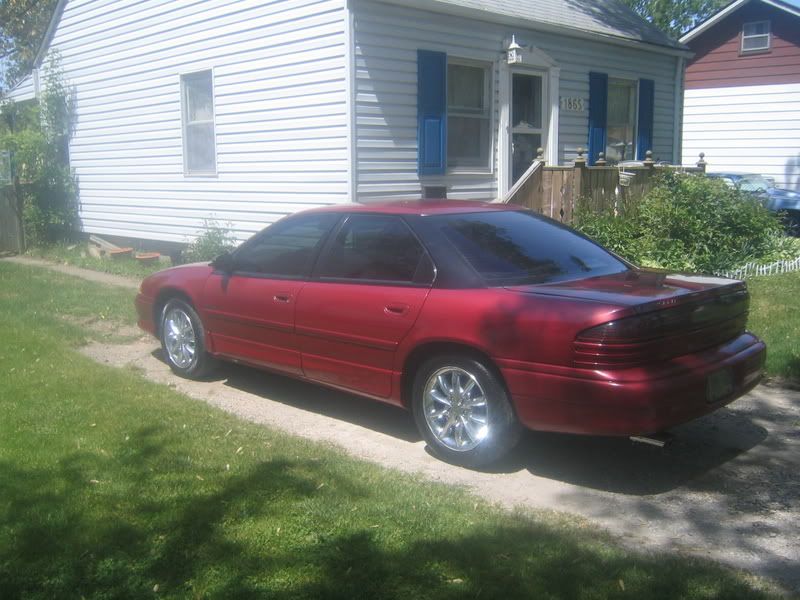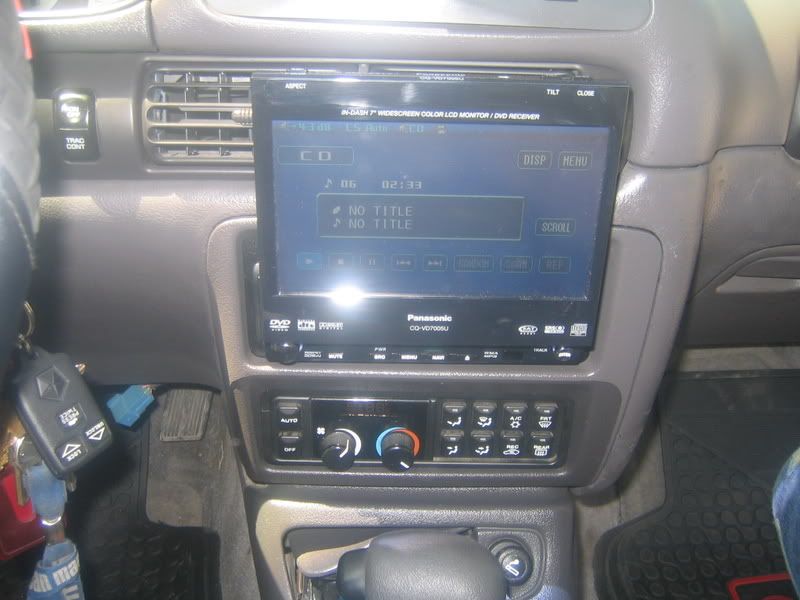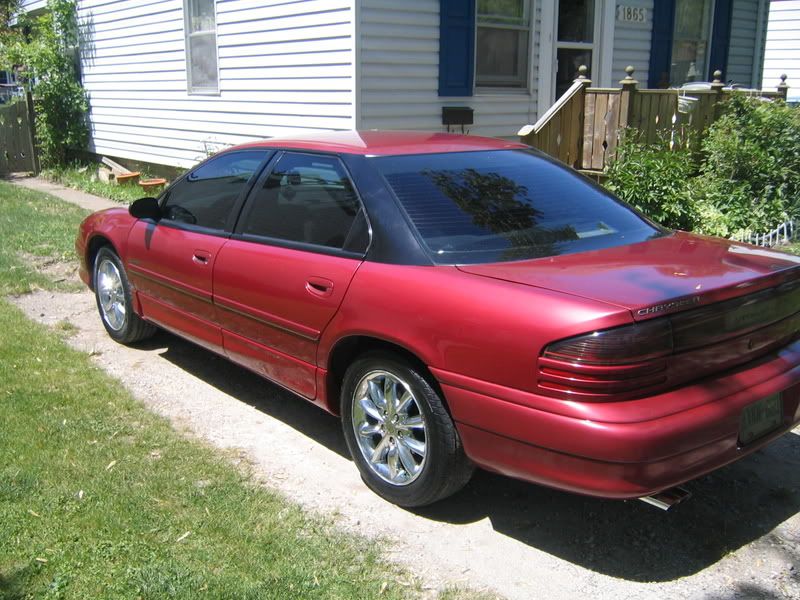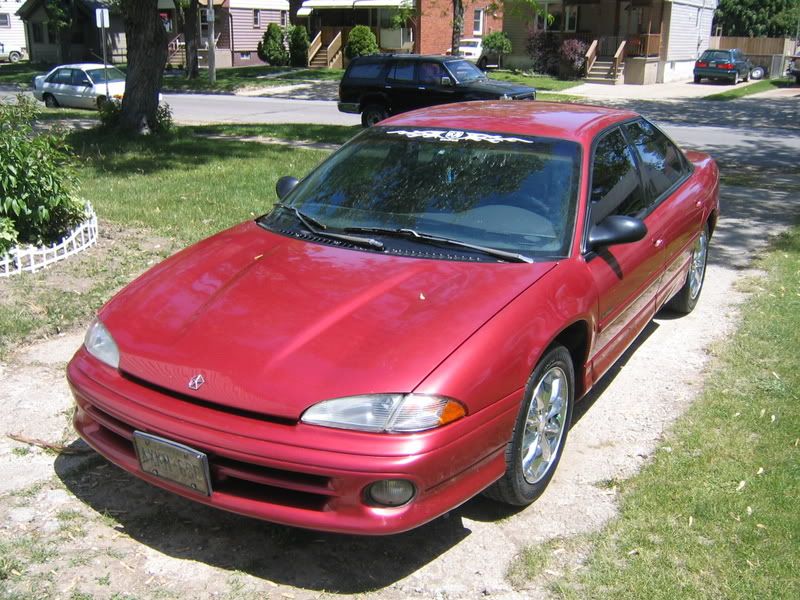 i still have my 75 dollar 94 concorde which i am using as a parts car,
if anyone wants to leave an opinion on my $300 dollar intrepid, or let me know a few problem areas i should keep an eye on, by all means im open to any comments, or advice on what to be ready for.
The car passed inspection no problem and the emmisisons testing no problem, runs like a clock, runs better then my moms 3.5L charger which is sad,
COmments, Questions, Advice ??
Thanks in advance guys
I hope to gain alot of valuable knowledge here .